The second ever Pride of Scotland Awards have taken place, honouring Scots for their incredible achievements.
On Wednesday evening, a host of stars took to the red carpet to honour brave, charitable and forward thinking Scots at the event, held at Hopetoun House in South Queensferry
The winners included Sir Geoff Palmer, who was given a Lifetime Achievement award for his work in discovering a key brewing process and lending his voice to the Black Lives Matter movement.
Thirteen-year-old cancer patient Lily Douglas was named Teenager of Courage for her bravery and determination to inspire others living with the disease.
She told STV News of her joy at attending the event, saying: "It's so nice cause we were locked up cause of covid. Now it's so nice to be out."
Her proud mum, Jane, added: "A few months ago Lily was sleeping 22 hours, not being able to do anything so to see her out and about and enjoying herself and putting some makeup on it's great. It's just brilliant."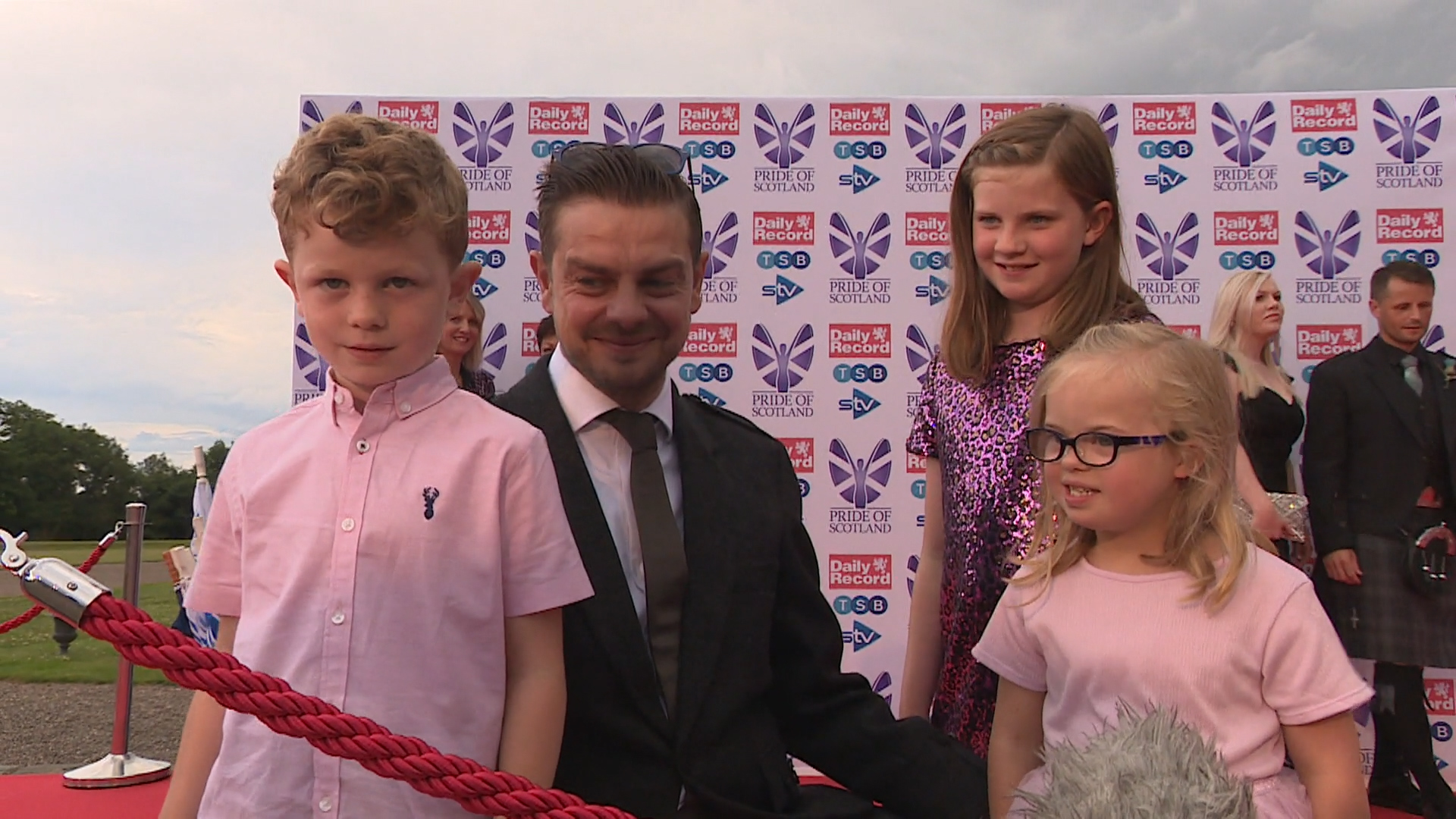 Jamie McCallum, from Prestwick, was awarded the TSB Community Hero gong for his inspirational movement challenging negative perceptions about Down's syndrome.
The 42-year-old created a carpool karaoke-style video called #wouldntchangeathing in 2018 to raise awareness, and has since gone on to become chairman of the Wouldn't Change a Thing charity.
He said: "My daughter has Down's syndrome, she's eight years old and we've done a lot of work over the last years to help correct societal attitudes to the condition."
When asked why her daddy was so special, proud Rosie told STV News: "Because I love him."
The Pride of Scotland Awards will air on STV on July 27.