Lew Palter, who played the ancestor of OceanGate chief executive Stockton Rush's wife in James Cameron's Oscar-winning film Titanic, has died aged 94.
The US actor portrayed retail magnate Isidor Straus in the 1997 film, famously embracing his on-screen wife Ida (Elsa Raven) on a bed in their stateroom as the water rushed onto the ship, having refused to board a lifeboat until all the women and children had been evacuated.
Isidor and Ida Straus were the great-great-grandparents of Wendy Rush, whose husband died last week while piloting the submersible that imploded during a journey to view the Titanic wreckage.
Those on board Titan included UK citizens Hamish Harding, Shahzada Dawood and his 19-year-old son Suleman Dawood and French national Paul-Henri Nargeolet.
Palter died on May 21 of lung cancer at his home in Los Angeles, his daughter Catherine Palter told US outlets on Tuesday.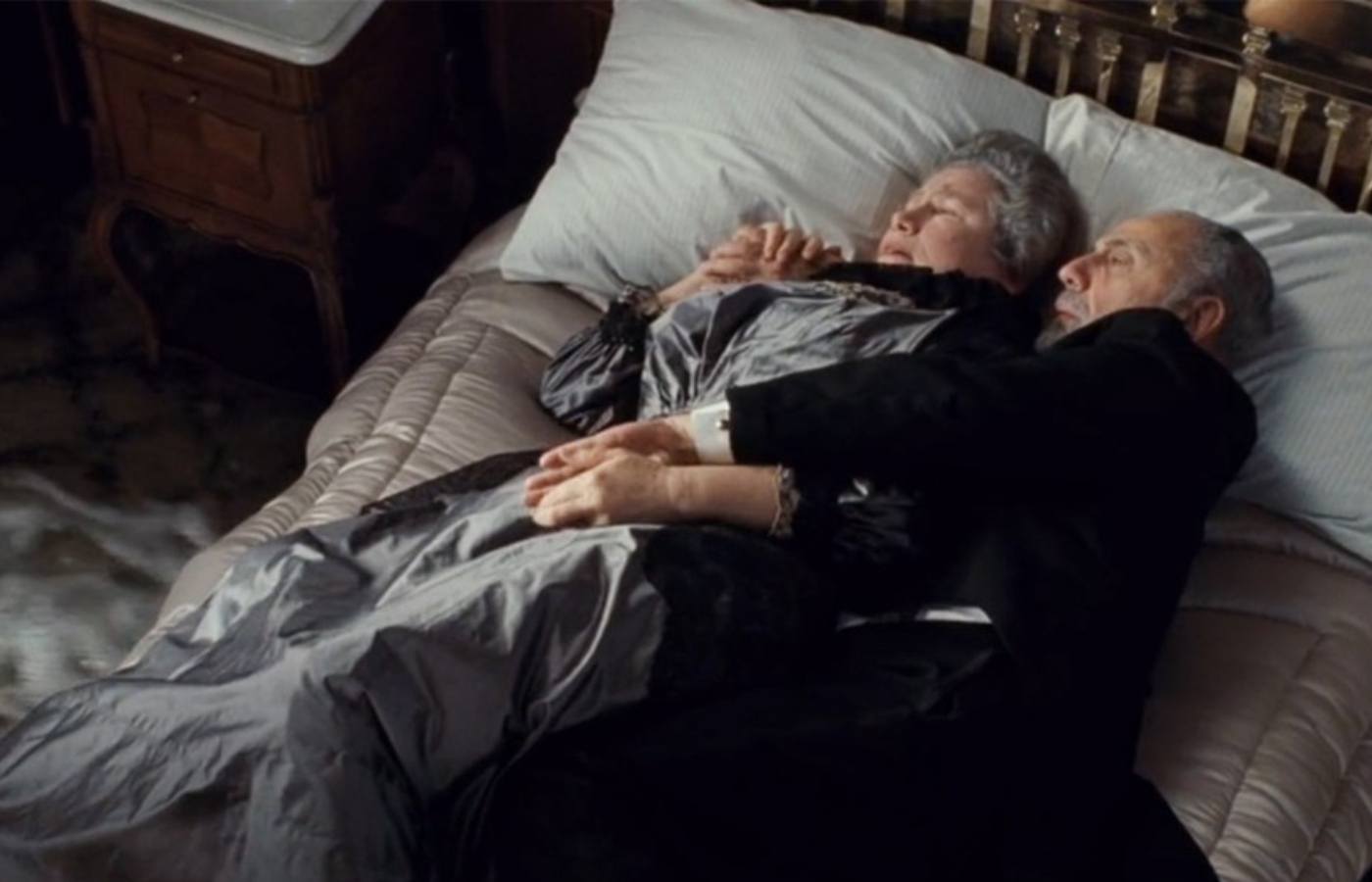 Prior to his role in 1997's Titanic, Palter also starred as one of the Supreme Court justices in First Monday In October, as well as portraying an LAPD detective on the 1976 CBS series Delvecchio.
Palter joined CalArts School of Theatre in 1971, serving as an "acting teacher, director and mentor" at the Santa Clarita school until his retirement in 2013.
Travis Preston, dean of CalArts School of Theatre, wrote: "Lew loved the craft of acting, and taught his students to do the same.
"He fostered deep curiosity, care, intellect, and humour in every scene, play, and class. He had the utmost respect of his students, and encouraged all to find truth in their work and lives.
"His career on the stage and screen was formidable, and he was a lifelong student of the theatre. Alongside his many colleagues and collaborators, I always found him to be straightforward, thoughtful, and sincere.
"His legacy is carried forth in the many careers, lives, and stories he touched, and our collective CalArts thoughts are with his family, friends, and theatre community who loved him so."
Other notable credits include starring in 1971 film The Steagle and instalments of The Doris Day Show, Columbo, The Brady Bunch and The A-Team.