Ticket sales for a music festival surrounded by controversy appear to be unavailable.
Doune The Rabbit Hole, Scotland's largest outdoor camping music festival, is set to return to the Cardross Estate in Stirling from July 21 until July 23.
However, on Tuesday night the option to buy tickets from the festival's website seemed to fail.
A message on the tickets page read: "We couldn't find the page you were looking for. This is either because:
There is an error in the URL entered into your web browser. Please check the URL and try again.
The page you are looking for has been moved or deleted."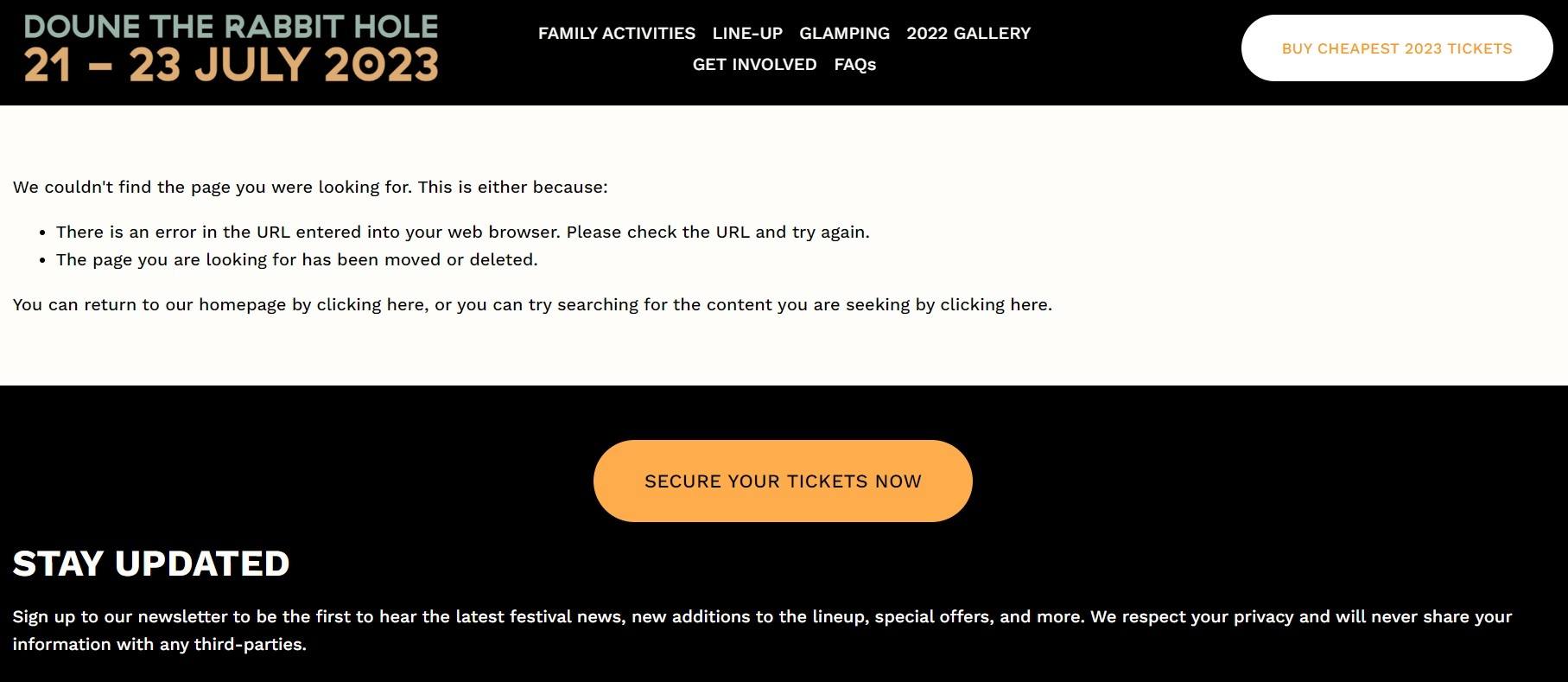 Earlier this month, the Bectu union claimed that the company still owes "tens of thousands of pounds" to performers and crews who performed and worked at last year's event and "multiple previous festivals".
In a public statement, union officials said: "At this point we are now advising members, non members and artists to avoid this festival. We would call on any acts who have agreed to play to seriously consider whether they want to play at a festival which owes so much money.
"The organisers seem to be making as many excuses as possible to not even start paying people back or holding good on their promise of upfront payment.
"Many acts from last year are owed tens of thousands of pounds and ultimately made a loss playing the festival due to having to pay their crew."
Director Craig Murray has admitted that payments are still owed from the 2022 event, but described claims that money is owed from previous years as a "campaign of lies" which could "destroy" the festival.
The festival had entered liquidation in December, two months after being accused of failing to pay artists and production staff who operated at the site in both 2021 and 2022.
STV News has asked Doune The Rabbit Hole for comment.