Eurovision fans crashed Ticketmaster's dedicated website page for the event shortly before tickets were due to go on sale.
Tickets for the 2023 live shows in Liverpool were set to become available at midday on Tuesday but minutes before, those clicking through were met with a "500 – Internal Server Error" message.
Tickets for the semi-final shows were priced between £30 and £290, with the cost increasing to between £80 and £380 for the grand final shows.
The site now appears to be back up and running, with thousands of fans in queue hoping to attend one of six previews and three televised shows.
Earlier, Eurovision fans had been advised to create a Ticketmaster account ahead of sales going live at midday.
The dedicated site is only meant to allow registered accounts to make a purchase, for one show at a time.
Eurovision is set to air on the BBC in May, and will be hosted by singer and Britain's Got Talent judge Alesha Dixon, Ted Lasso actress Hannah Waddingham, Ukrainian singer Julia Sanina, and comedian and talk show host Graham Norton.
The international music competition will take place at the M&S Bank Arena Liverpool in May.
It beat out Glasgow's 14,300-capacity OVO Hydro for the job, after the UK was chosen to host the competition on behalf of 2022 winners Ukraine following the Russian invasion.
This year's edition is expected to attract a global audience of 160 million, with the presenting trio hosting the two semi-finals on May 9 and 11.
Graham Norton will join them for the grand finale on May 13, joined by actress and comedian Mel Giedroyc in the commentary box.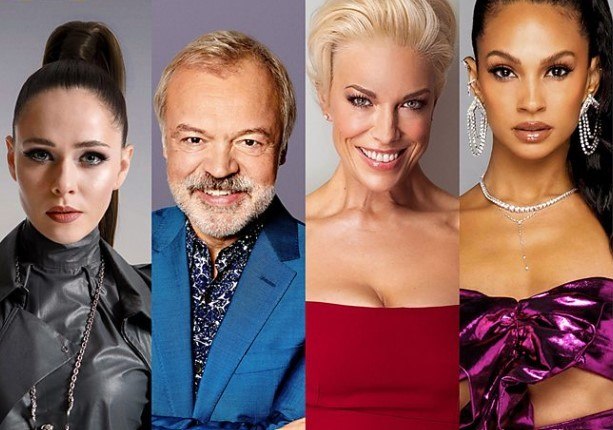 Ukrainian refugees living in the UK through the Homes for Ukraine scheme, the Ukraine Family Scheme and the Ukraine Extension Scheme will be able to apply for cheaper tickets.
It was previously announced that the UK Government will make around 3,000 tickets available for those who were forced to flee their home country when Russian troops invaded last year.
The subsidised tickets will cost £20.
The semi-final evening preview kicks off at 8pm on May 8, with the grand final live show bringing the contest to an end starting at 8pm on May 13.