West Lothian band The Snuts have just played two sell-out shows at Glasgow's SWG3 and are riding high on the success of their latest single, Gloria, which many have dubbed the sound of the summer.
The catchy indie pop track is a standout moment for the four piece, given it's their first single since leaving major label Parlophone and releasing on their own label, Happy Artist Records.
Singer, Jack Cochrane told Laura Boyd: "It's the first song we've recorded in Scotland and it's been great. Everyone seems to be enjoying it and it's perfect for the Scottish summer."
Bass player Callum Wilson added: "It's always a bit daunting when you go out yourself but this has been really fresh, cause we have an idea on the Monday and by the Friday it's done. So we're in control of our own art and creative direction which is really liberating."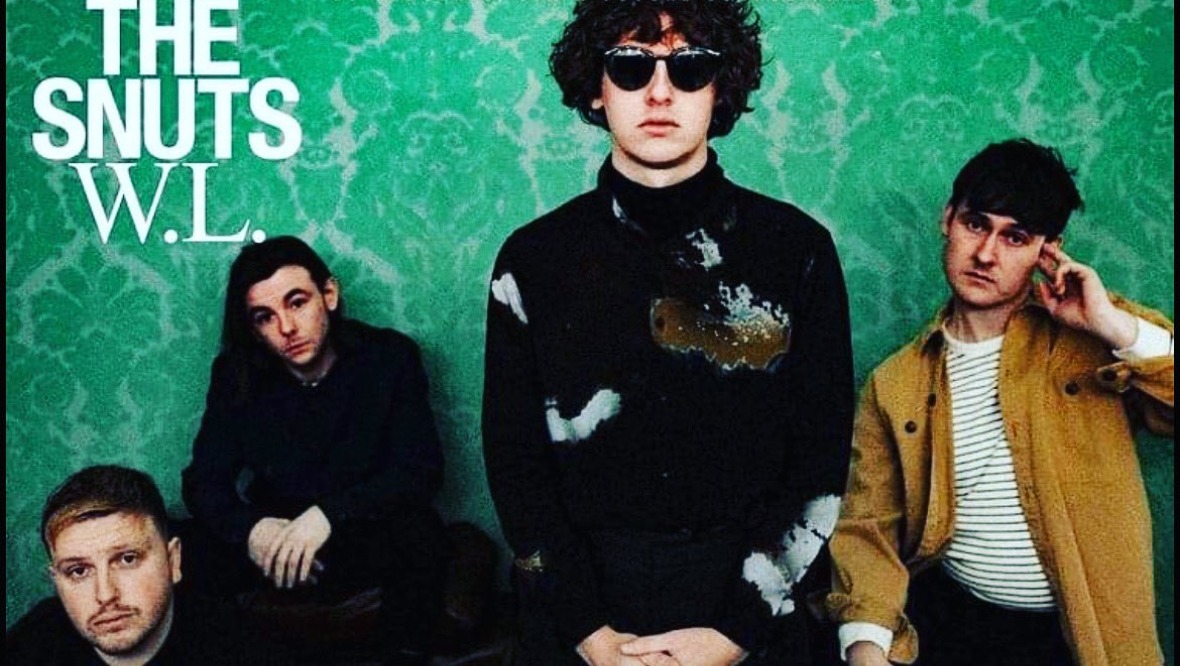 It's been a special and satisfying moment for the band, who have been playing together since they were at school.
Touring local bowling clubs and town halls, as well as a mini golf course, which they admitted nearly spelled the end for their careers, The Snuts built up a trusty and dedicated fanbase around their hometown, similar to that of fellow West Lothian acts Lewis Capaldi and LF System.
On the success of acts from the area, Jack said: "I think it's one of those things. You need people from your town to do well and be supported by everyone for the next one to come along and believe they can do it – and I think that's the ethos of West Lothian anyway."
It was with a little nudge from friend Lewis, and indeed friend Louis Tomlinson, that the group saw their debut album WL go straight in at number one in the UK charts in 2021.
They also credit Scottish fans with backing them all the way to the top, joking it felt the same as when Scots go on the X Factor.
Louis' support continued and The Snuts are fresh from supporting the One Direction star on his tour of the US.
Despite joking that they're not good looking enough to have made any impact on Louis' fans (despite Callum, who told the others to speak for themselves), Jack added: "It's been great. Those fans are incredible and the confidence it gives you performing in front of a crowd like that is second to none."
They may now have a growing army of fans around the world, but there's one woman who will always have The Snuts' back – Callum's granny.
"When our songs come on, my gran will text me 'radio on full blast,'" he said.
"She's also one of the biggest abusers of anybody who would criticise us on social media. She doesn't mess about on the comments section!"
We all need a person like that to have our backs.
Following on from this summer's success, the band are getting ready to release their next album next year, then have vowed to "tour that pretty hard."
We very much look forward to that.