Like many people since the Covid pandemic, Jade MacIntyre works from home. But from the spare room of her flat in Glasgow, the 24-year-old has become an online phenomenon.
She broadcasts live streams, interacting with her 20,000 followers while she plays the computer game Call of Duty: Warzone.
Videos on her Facebook page, The Real Slim Jadey, have been viewed millions of times.
"The gameplay is really a side aspect, it's something to watch," she tells STV current affairs show Scotland Tonight. "But really, it's more about the conversation, chatting to people and that's how I go about it."
Jade's interest in streaming began during the first coronavirus lockdown of 2020, joining an increasingly popular industry where some gamers make more than £500,000 a year.
"I was playing the game with other people and started watching streamers," she says. "People said to me 'you'd be really good at this, you're good at the game, you're funny, you've got a personality, you should try it'.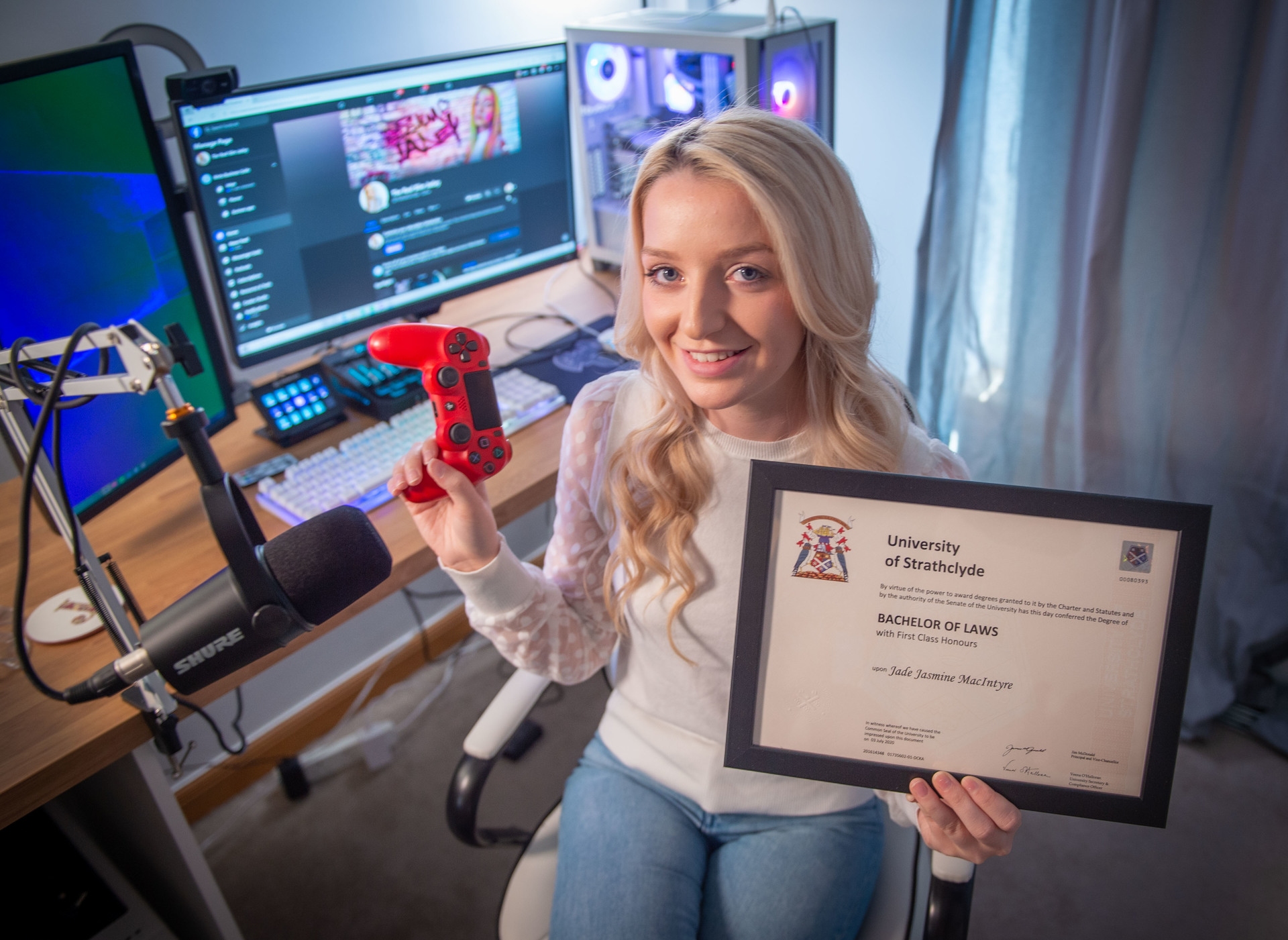 "They kept urging me and after a couple of months I thought 'I may as well give it a shot, what have I got to lose?'."
Gaming was initially a form of escapism for Jade while studying a law degree, but since graduating, she has made it a full-time job.
She earns money from donations and advertising revenue and says she has made more as a streamer than she would have as a trainee solicitor.
"Money aside, I'm way happier doing this than I would be in a law firm," she says. "I think that's what it really comes down to and I know that myself, I've found something that I'm passionate about and enjoy, which I never had for law.
"So, really, I'm dropping it for something I feel better in."
While her new career, where she is online around five hours a day, five days a week, is proving lucrative, Jade says her motivation is not financial.
"It's not about making millions or anything like that," she says. "If I enjoy it and can pay the bills, then I'm going to be doing it."
More and more gamers are taking to platforms such as Facebook, Twitch and YouTube to stream their skills.
While traditionally seen as a hobby for younger audiences, recent research found 46% of adults aged 25-34 play games every week, as do 36% of 35-44 year-olds.
Competitive gaming, known as e-sports, is also on the up, with many professional football teams signing players, while every Formula 1 team now has a parallel squad competing online in the official F1 game.
Drivers include 20-year-old Lucas Blakeley, from Irvine, who finished third in last year's world championship.
"In 2018, the F1 Esports series was coming along and I tried to qualify for that and managed to do so," he says.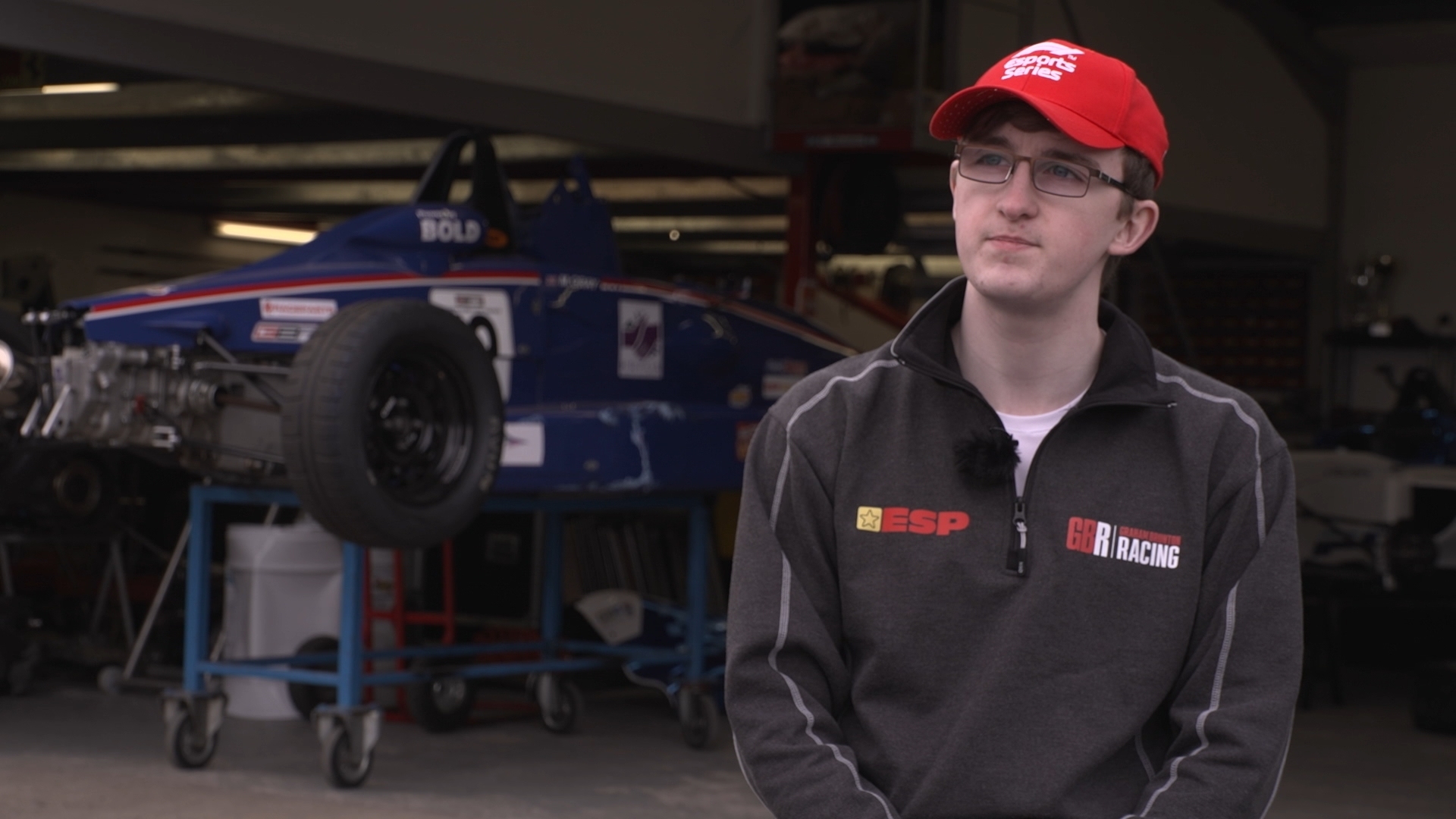 "I got the bug to really try to make this my career, my passion and from 2019 I've been competing full-time in the series."
Lucas will be driving in the championship again this year and has also branched out into real-life racing, making his debut in Formula Ford at Knockhill last month.
Scotland Tonight is on STV and the STV Player at 8.30pm on Thursday, May 5.
STV News is now on WhatsApp
Get all the latest news from around the country
Follow STV News
Follow STV News on WhatsApp
Scan the QR code on your mobile device for all the latest news from around the country