A new exhibition is aiming to transport music fans back to Glasgow's golden era for record stores.
Spinning Around – Glasgow's Remarkable Record Shops is a celebration of the numerous music stores that thrived in the city from the 1980s to the mid-1990s.
Scots band The Bluebells, who topped the UK charts back in 1993 with Young at Heart, opened the exhibition at the city's Riverside Museum on Wednesday.
Robert Hodgens, founder of The Bluebells and better known as Bobby Bluebell, was joined by brothers and fellow bandmates Ken and David McCluskey.
Ken said: "Glasgow's record shops in the 1980s were hugely important to me and The Bluebells. They were where we got our musical education from and where we would meet and hang out.
"It was an exciting time for music and the emergence of many of Scotland's top bands and artists during those years grew out of the city's record shop scene.
"It's been a pleasure to donate a few rare items on behalf of the band to this brilliant new exhibition, which celebrates the importance of Glasgow's record stores to the city's musical legacy."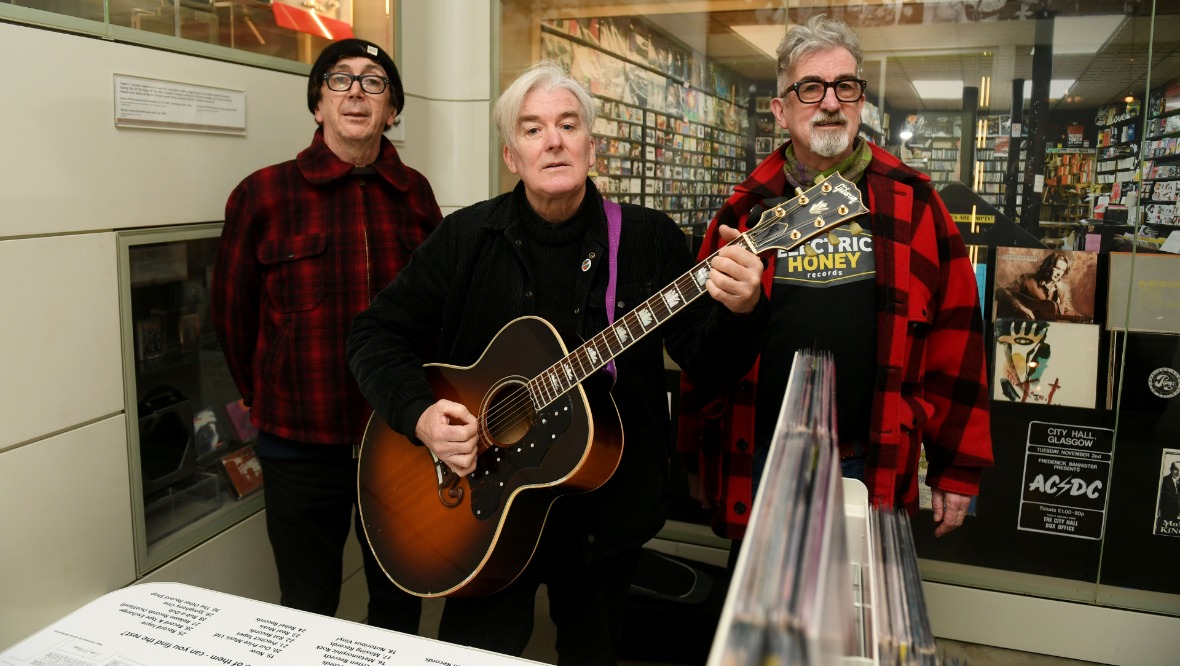 The exhibition – comprising 134 objects – showcases the work and success of major acts like Teenage Fanclub, Deacon Blue, Primal Scream, Simple Minds and Texas.
As well as gold discs from The Bluebells and Simple Minds, other highlights include rare club flyers – including Volcano's legendary Partick Passport, and a 1956 Lambretta LD 150 scooter bought by Franz Ferdinand's Alex Kapranos to toast his first record deal.
Neil Johnson-Symington, curator of transport and technology at Glasgow Life Museums, who put the exhibition together, said: "Glasgow has always been known as a City of Music, even before UNESCO's official endorsement in 2008.
"However, this display is inspired not by the city's unrivalled music venues, but by the scores of record shops from the 1980s to the mid-1990s which were instrumental to the forming of so many amazing local bands.
"They weren't just places to buy records, they were creative hubs which inspired new music, club nights, recording studios and independent labels.
"With demand for vinyl surging and opportunities to enjoy live music returning, this timely new display will provide music fans with an opportunity to enjoy a trip down memory lane and to reflect on Glasgow's once flourishing love affair with its record shops."