Parts of Glasgow and Aberdeen have a starring role in a new film telling the remarkable true story of how the classic video game Tetris made its way out of Russia as the Soviet Union was dissolving.
The movie, by Scottish director Jon S Baird, follows plucky Dutch entrepreneur Henk Rogers (Taron Egerton) and Tetris creator Alexey Pajitnov (Nikita Yefremov) as they risk everything by taking on the KGB, newspaper tycoon Robert Maxwell (Roger Allam), and Soviet Union president Mikhail Gorbachev in the late 1980s to bring the game to the masses.
Tradeston in Glasgow was chosen as a location and Aberdeen makes an appearance too – a rare starring role for the silver city on the silver screen.
"I wasn't a very good Tetris player back in the day," Baird told STV News. "I had a Gameboy but I wasn't really interested in gaming. I wanted to be a footballer – I just wasn't very good at football.
"I've since fine-tuned my skills because I didn't want to be embarrassed when I met the guys that designed the game."
The two central characters, Rogers and Pajitnov, were involved in the creation of the film, which is available now on Apple TV+.
"I heard a great quote by the real Henk," said Baird. "He said the film is 100% emotionally true. It's obviously not a documentary, so we have embellished a few things – there's car chases, there's some exciting action sequences in there – but they're metaphors for the jeopardy the lead characters are under.
"So, while we have taken some artistic licence to it, it's amazing how much of it is true."
Tetris was filmed in early 2021 – with Scotland doubling for Moscow during production.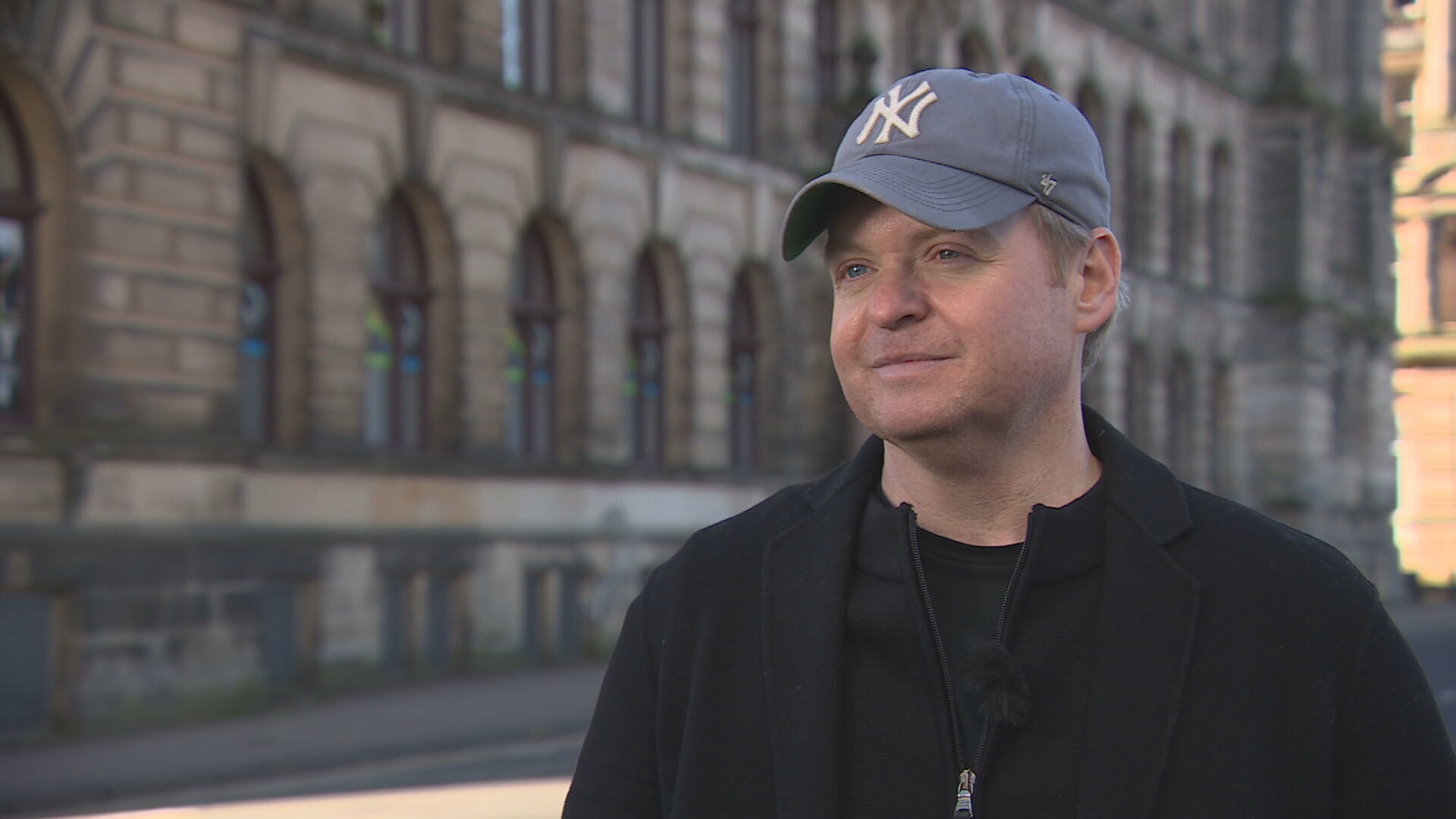 "Glasgow doubled really well for Moscow, for this kind of neo-classical architecture," said Baird, as he walked down the city's Morrison Street.
"A lot of the structures seemed to suit that location. This particular drag here on Morrison Street, we used for the centre of Moscow. This is very similar to what you would see in Moscow.
"Aberdeen more for the brutalist, Stalin-esque structures. It's got some of the best brutalism in the UK, it's amazing. And it's the place where I'm from."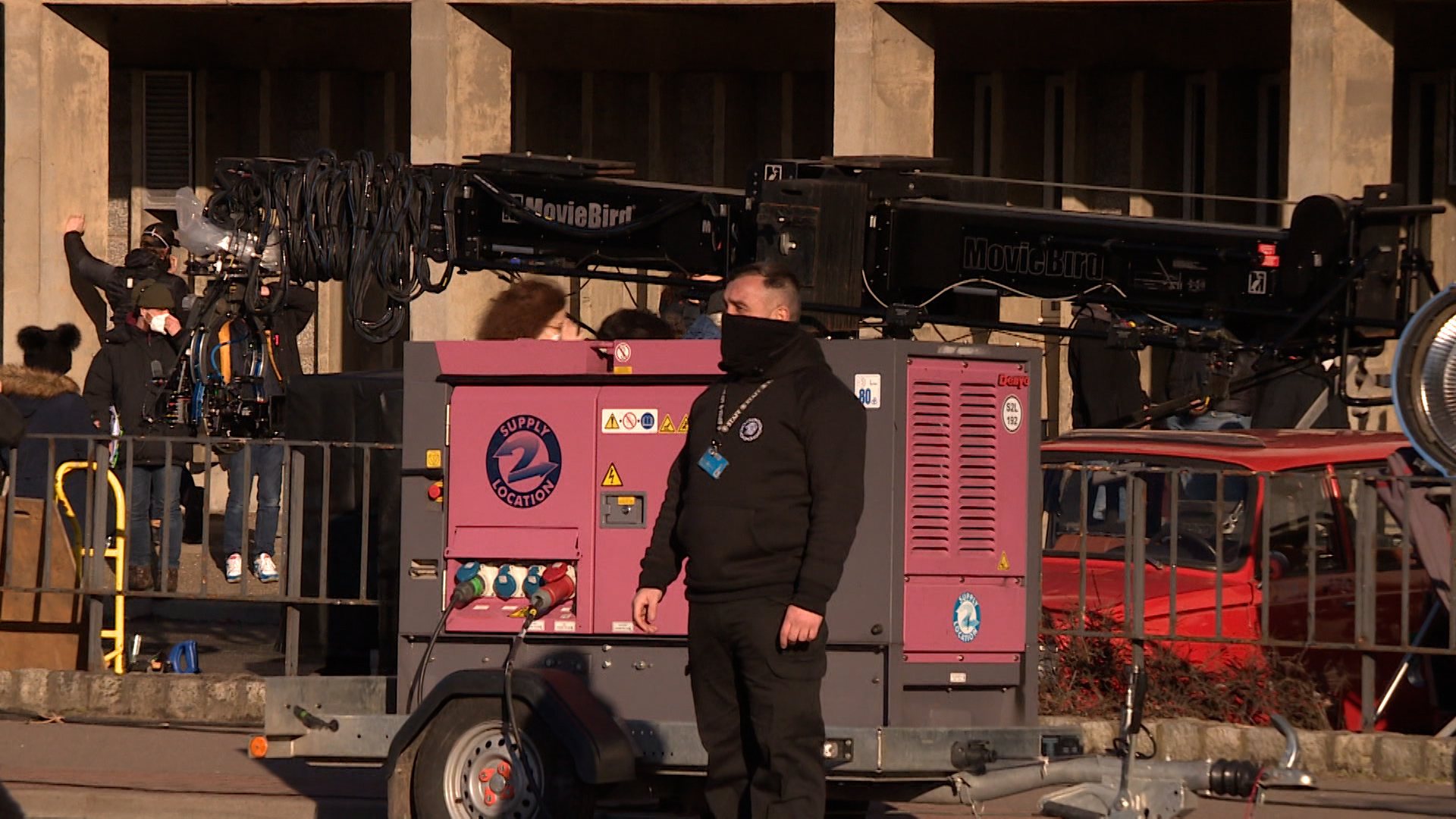 Growing up in Peterhead, Baird read politics at Aberdeen University and has always been interested in the fall of the Soviet Union.
"The building we chose was the zoology building at Aberdeen University, which is ironically where I went," he said. "We've changed it into a building called ELORG – the Soviet company that owned the rights to Tetris back in the day.
"Funnily enough, we didn't use the interiors – for that, we used an old warehouse in Bellshill, so we really did travel all over Scotland."
Baird – who directed the film version of Irvine Welsh novel Filth – is currently working on his next project in Canada along with his directing partner, Glaswegian Liam Shaw.
He hopes to bring more films to Scotland – saying that shooting a gangster movie with Brian Cox, Jack Lowden and James McAvoy set in the north-east is his ultimate goal.
"I was so proud to bring the film to Scotland, but in particular to the north-east," he said. "Bringing it up there was great because they've never had a big movie up there before.
"It was a proud moment for me. We had huge crowds turning up on the streets to see us filming and you don't really get that. I was really proud of them – they were impeccably behaved and really supportive."
Scotland has been an attractive proposition for shooting movies in recent years, with Glasgow's streets being transformed for blockbusters including The Flash and Indiana Jones and the Dial of Destiny.
Warner Bros scrapped its upcoming Batgirl film – also filmed in Glasgow – following poor screen-testing results.