A film director fell in love with a Glasgow teenager's songs and chose them to be the soundtrack of a new film starring award-winning actor Timothy Spall.
Caitlin Agnew can not believe that the tunes she penned in her bedroom at just 15 years old will be heard by thousands of cinema-goers when The Last Bus opens on Friday.
The road movie, shot on location in Glasgow, Ayrshire, Helensburgh and Lanarkshire, stars the Bafta-nominated performer Timothy Spall, famous for his role in the Harry Potter films and for playing J. M. W. Turner in the Mike Leigh biopic Mr Turner.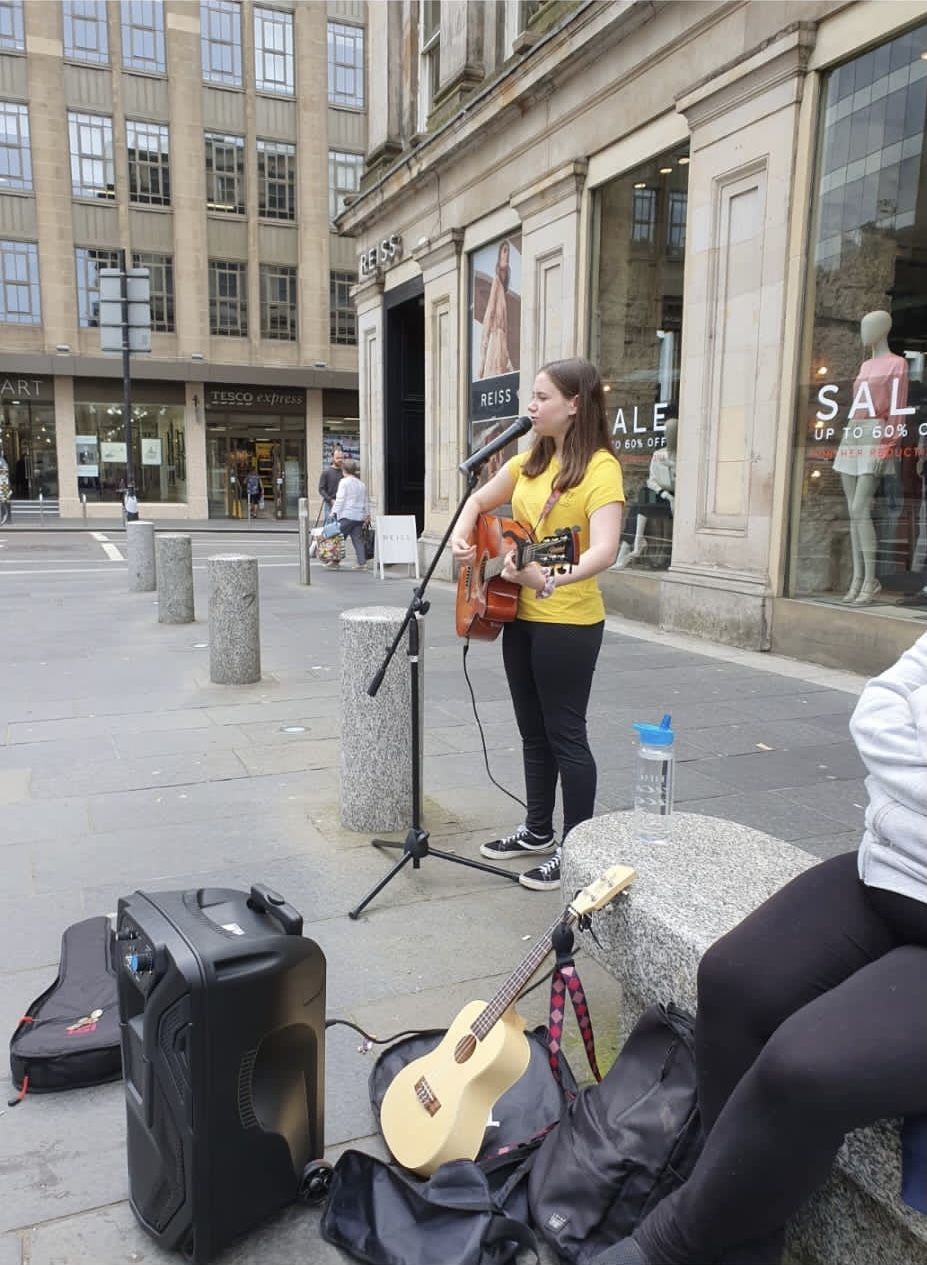 Caitlin's granddad Jim Agnew was in charge of organising 15 buses for the film, which follows an old man's recreation of a journey he shared with his late wife between John o' Groats and Lands End by bus.
When the movie's director Gillies MacKinnon started playing music in a production meeting, Jim struck up a conversation and brought up Caitlin's "incredible gift" for songwriting.
"About three years ago, Caitlin came to me and I gave her a guitar, showed her a few chords, and I left her to her own devices," Jim told STV News.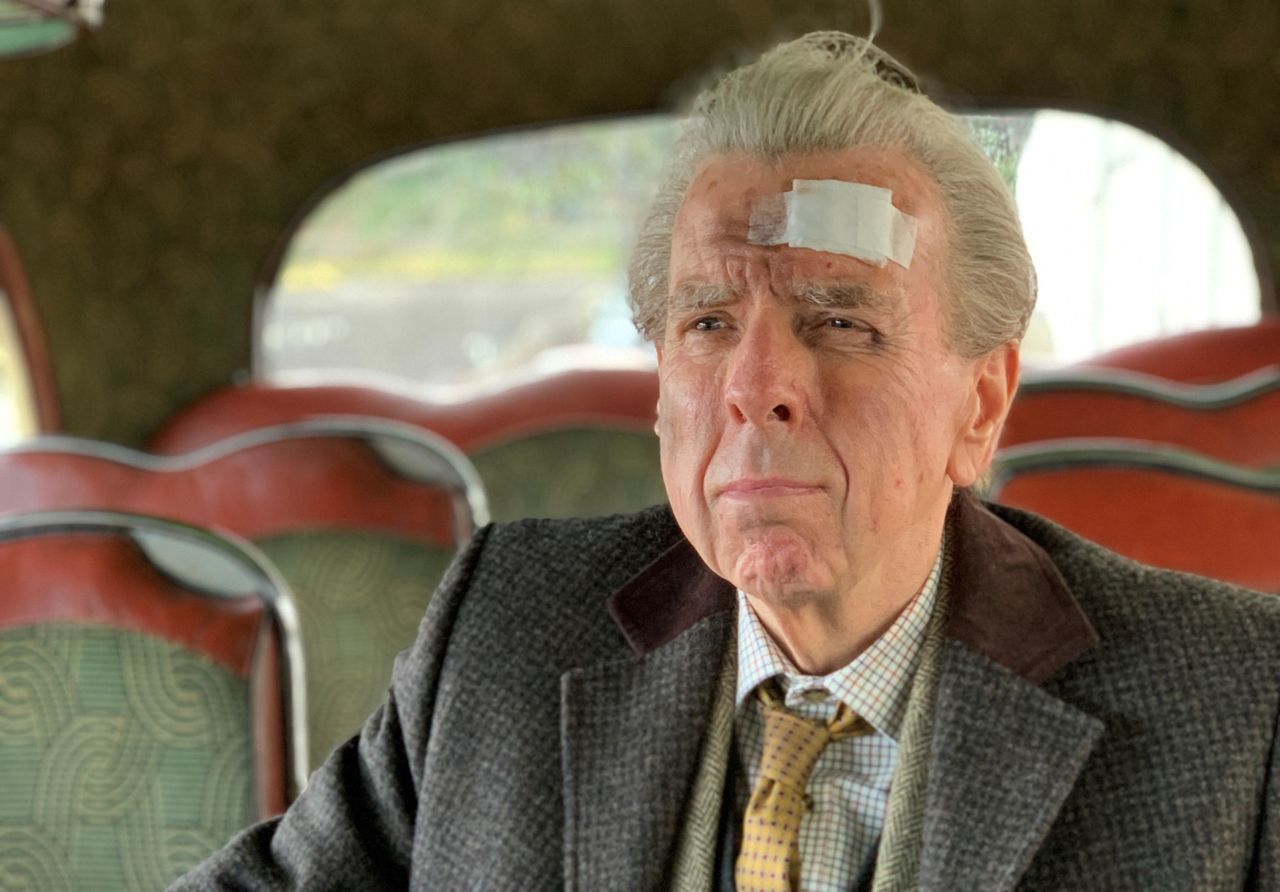 A short time later, the Uddingston teenager told her granddad she had written some songs.
"I said 'oh my god, this is all amazing'," the proud grandfather said.
Jim then organised for Caitlin to record her tunes at a studio on Blantyre before entering one in a songwriters competition.
He played a couple of the tracks for Gillies.
"I listened and I just loved these songs. The emotion really embraced the soul of the film."

Gillies MacKinnon, director of The Last Bus
Caitlin said: "My grandad and the director got chatting and when he told me he'd sent on a couple of my songs I honestly thought he was winding me up."
The songs 'Don't Want To Go Home', about a road trip from London, and 'I Wanna', about reaching out for comfort during a difficult time, were being considered for the final cut.
Gillies was so impressed with Caitlin's voice and lyrics that he decided others had to hear them too.
He said: "I listened and I just loved these songs. The emotion really embraced the soul of the film. I sent them down to our editor and she loved the songs and she put them into the film.
"I brought Tim [Spall] into the cutting room about half way through the cut – he's an executive on the film –and he just loved the songs.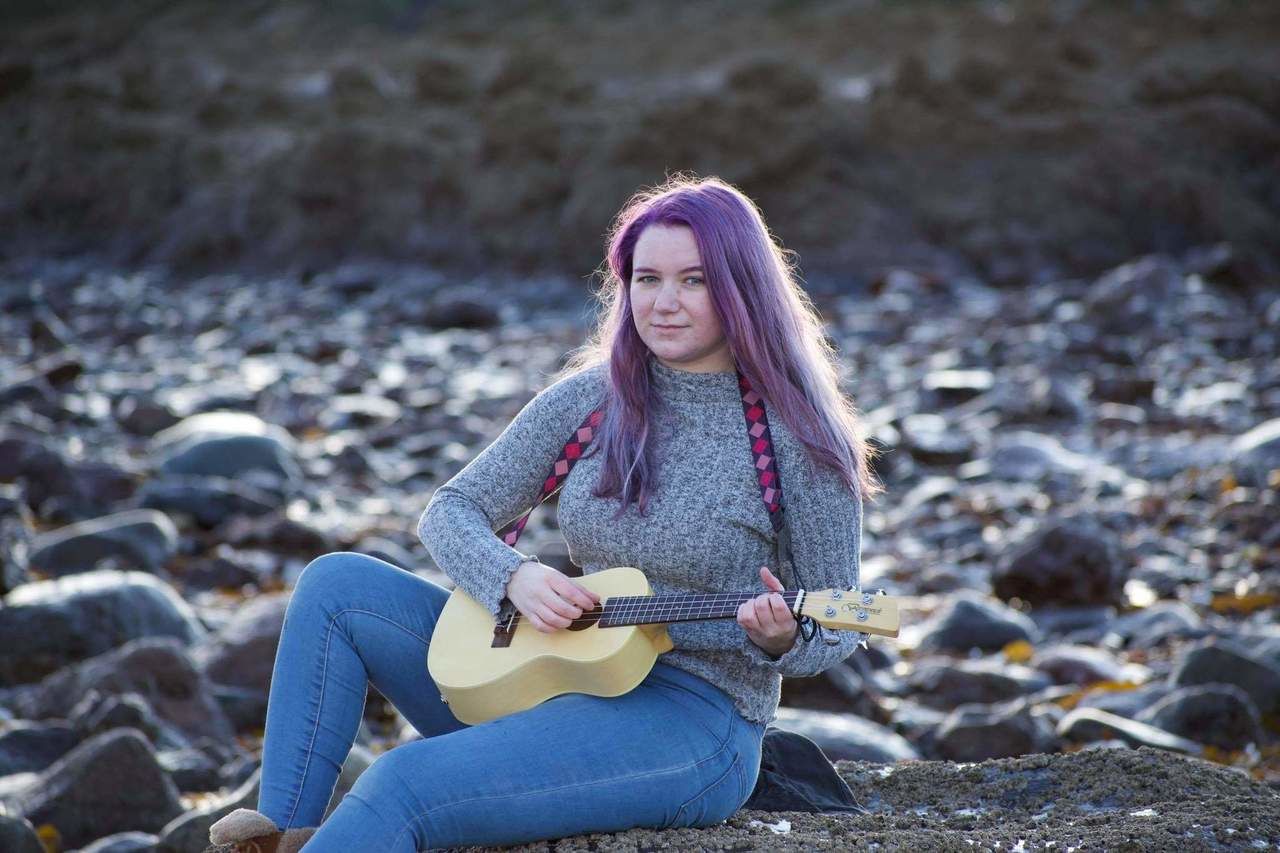 "Of course that influences me a lot because, as the person who walks in the shoes of the character, he's really emotionally tuned in."
Now when The Last Bus opens on Friday, Jim said he will be taking plenty of hankies with him to see it, not just because the film is a tearjerker.
"The actual feeling you get from her music, I've never experienced anything like it. It's a true gift," he said.
Caitlin, who has busked in Glasgow, Edinburgh and Lanarkshire, is enrolling on a music business course at college but is a self-taught singer, and ukulele, guitar and keyboard player.
She said: "I just want to sing and write songs. My idols are people like Ed Sheeran and Taylor Swift as they are quite similar to my style.
"I use it as a way of expressing how I feel, it's a really good kind of therapy.
"Just being able to get it out there and help other people that feel the same way, gives me a sense of hope."
The 19-year-old's new album Through the Night is just about to be released on Spotify and Apple Music.
The Last Bus opens in cinemas nationwide on Friday, August 27.