A supergroup has formed a 'musical scrum' to back a Scottish rugby hero's mission to tackle a deadly disease.
Grammy award-winning violinist Nicola Benedetti and songstress Julie Fowlis are among 40 musicians who feature on a song to raise money for Doddie Weir's motor neuron disease charity.
The former sportsman revealed in 2017 that he has the illness.
He created the My Name'5 Doddie Foundation to help finance the research and quest for a cure.
The emotive and powerful musical piece 'Doddie's Dream' was composed by an old friend, Bruce MacGregor of Blazin' Fiddles.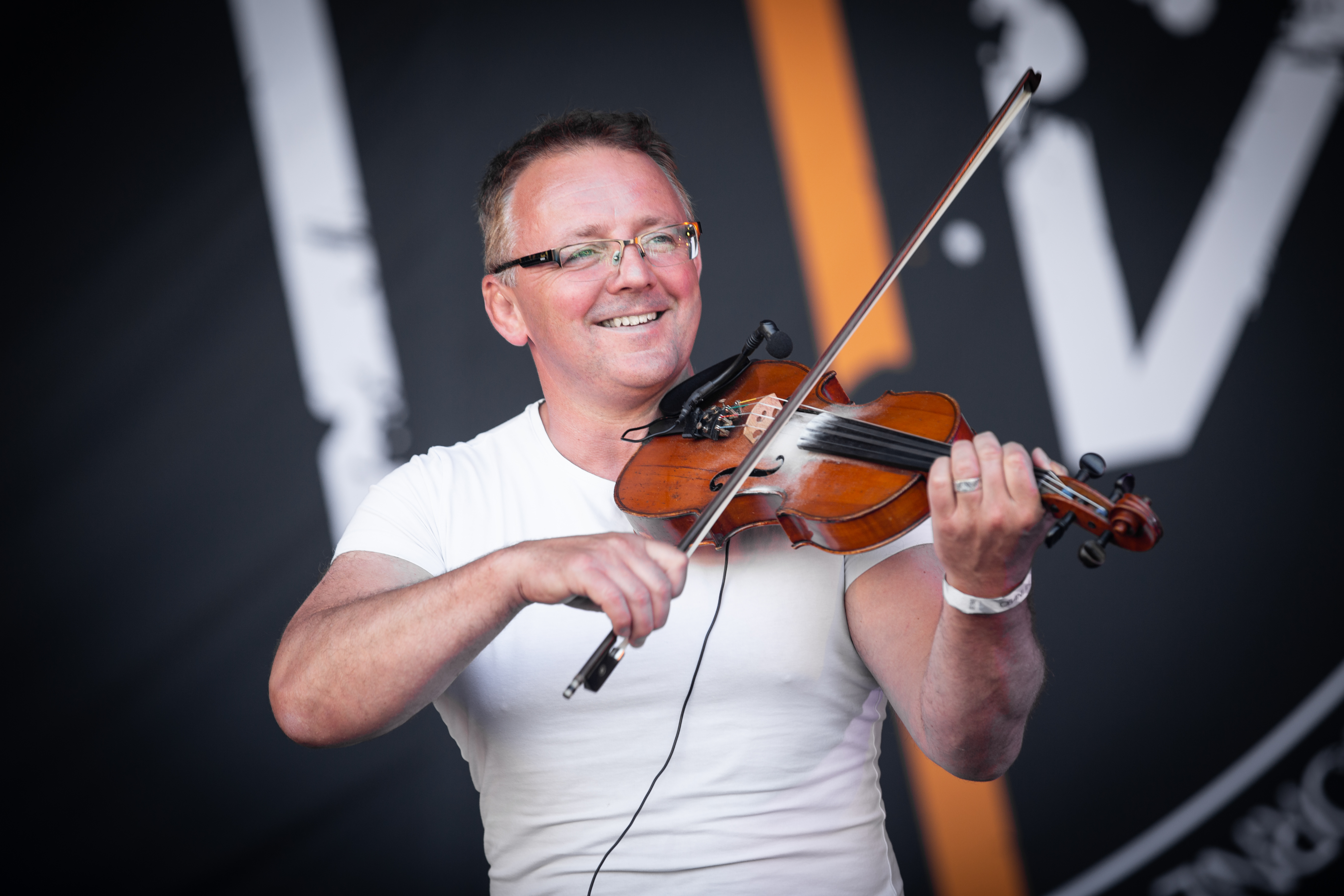 Money raised from the single, which is officially launched next week, will go to the foundation.
It was recorded remotely in an array of locations across Scotland, Ireland and the US.
Irish accordion legend Sharon Shannon and fiddle and accordion duo Aly Bain and Phil Cunningham are among the other contributors.
Mr MacGregor wrote the piece because he was inspired by Doddie's positivity and by recent fundraising events.
He said: "I was lucky enough to play a bit of rugby and even managed to squeeze into a squad with Doddie at student level.
"I've been so inspired by the big man's approach to dealing with this disease – he's incredible.
"Whilst cycling by Loch Ness as part of Doddie Aid, I had this idea of doing a charity single with a host of fellow musicians playing along with me and the Blazers.
"The tune has a real positive lift to it and, hopefully, it fits in with that amazing collective spirit that was on display during Doddie Aid."
Julie Fowlis said: "It's an amazing line-up, with loads of iconic Scottish bands and players, so it's a huge privilege to be part of it all."
The foundation, which was launched four years ago, strives to help fellow MND sufferers and fund research into the currently incurable disease.
In January, the Doddie Active-Inter District Challenge was launched and attracted more than 30,000 participants – running, walking and cycling to rack up miles for their chosen district and ultimately raising more than £1million.
The song and video will be available online from next week.