Strictly Come Dancing judge Shirley Ballas appeared to be overcome with emotion as she completed a wing walk in a bid to raise awareness and funds for a suicide prevention charity.
The 62-year-old reached new heights on Thursday as she soared to 700ft while strapped to the top of a propeller plane which took off from Headcorn Airfield near Ashford in Kent.
After completing the challenge, she was embraced by her partner, Daniel Taylor, as she appeared to wipe tears from her eyes.
Following the wing walk, Ballas told the PA news agency: "That was difficult and tough. I had to mentally be in a strong place to even climb up on the plane, never mind be strapped to it. But I'm so glad I did it."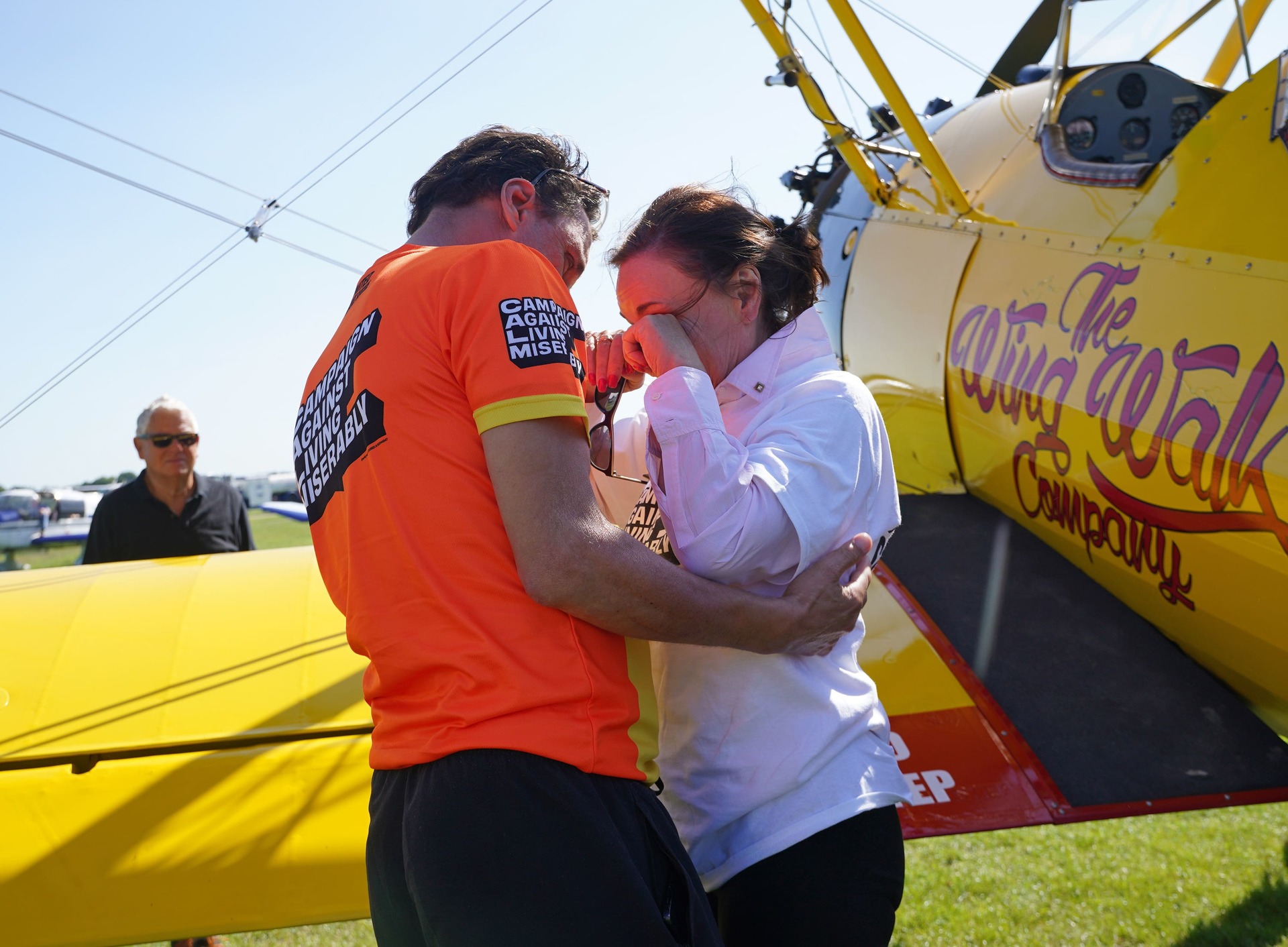 Ballas has now completed two out of three parts of her Skyathlon challenge after she flew through the air on the world's fastest zipline across Penrhyn Quarry in North Wales on Tuesday.
Her final task will see her jump out of a plane 13,000ft above ground as she skydives across Peterborough on Saturday.
Asked how she feels about jumping out of the plane, she said: "This whole week has been quite terrifying for me, but I will do it because I have promised to do it for everybody and all of their loved ones, but the thought of jumping out of an aeroplane at 13,000ft, with a 2,000ft freefall … all I keep thinking about is will the parachute open?
"So, I'm a bit nervous about that – actually I'm very nervous!"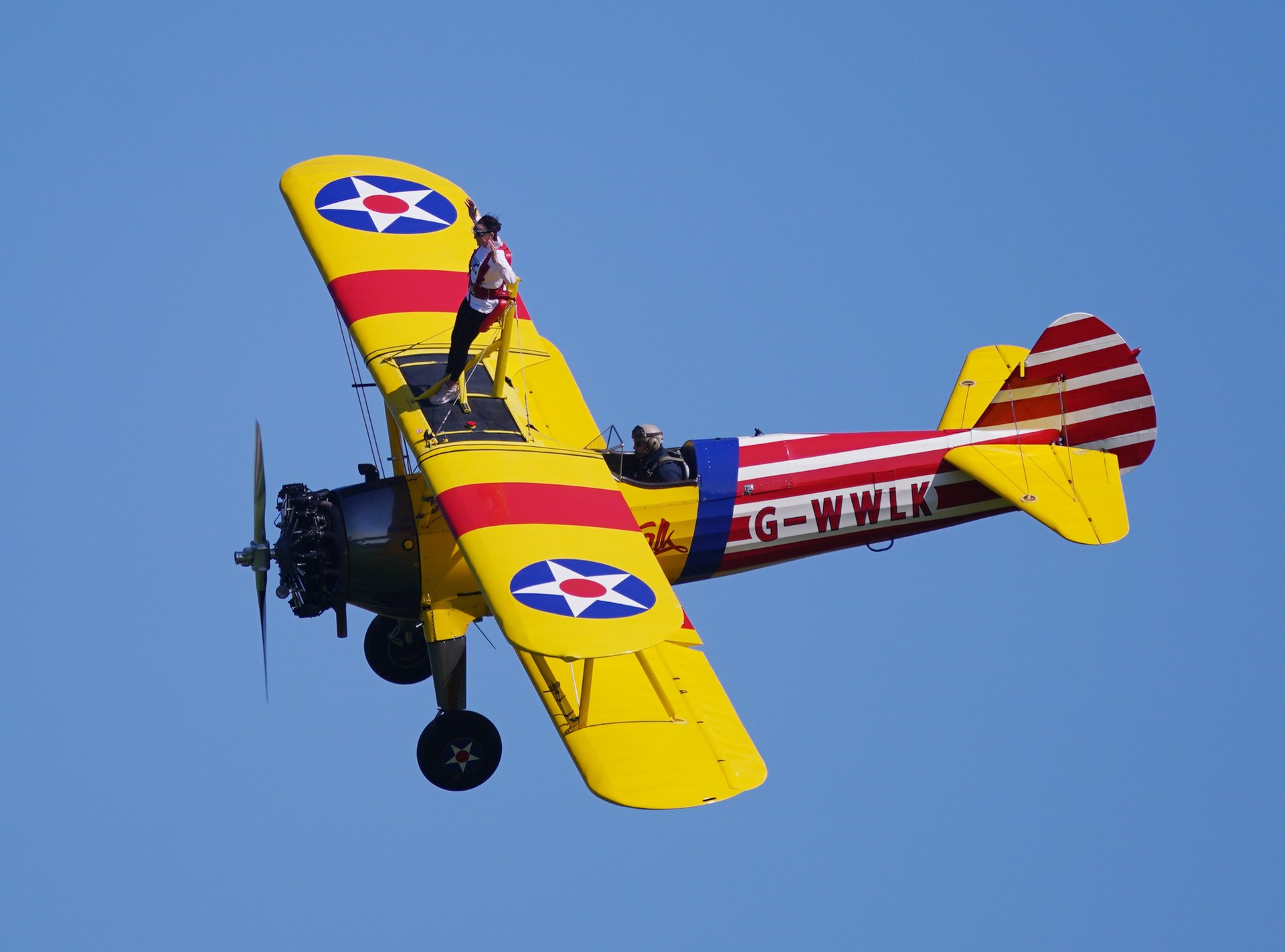 The professional dancer has taken on the trio of challenges in support of the Campaign Against Living Miserably (Calm).
She previously said she became an ambassador for the charity because she "wanted to do more" for her brother, who took his own life around 20 years ago.
Ballas is a ballroom dancer, teacher and adjudicator, and is known for being the head judge on the BBC dance competition show Strictly, which is a platform she uses to further the discussion around mental health.
She hopes her Skyathlon challenge will raise around £30,000 for Calm, which runs lifesaving services, including a 24-hour helpline and webchat.
Help and support is available now if you need it. The Samaritans can be contacted any time, from any phone, free on 116 123, email at jo@samaritans.org, or visit samaritans.org to find your nearest branch. Details of other services and more information can be found on the NHS website here.