With people stuck indoors for the foreseeable future due to the coronavirus outbreak, many are turning to online retailers to spend their money.
Without cinema trips, gym sessions or meals out to keep us occupied, online retailers and companies are offering ways to keep us entertained without crossing the threshold of our homes.
Here are just some of the things people are buying online in their droves.
Wine
With bars and pubs closed for the foreseeable, many people are looking to online retailers for a tipple to enjoy at home.

However companies like Naked Wines, which offer wine at wholesale prices for its members, have stopped accepting orders from new customers due to overwhelming demand.
Majestic Wine has seen a similar boom in popularity and despite closing its warehouses to the public, the company has experienced "unprecedented demand" for wine during the coronavirus lockdown.
Books
Colouring and puzzle books for both children and adults have shot up the best-seller lists on Amazon as people look for ways to entertain themselves without relying on television or tablet screens.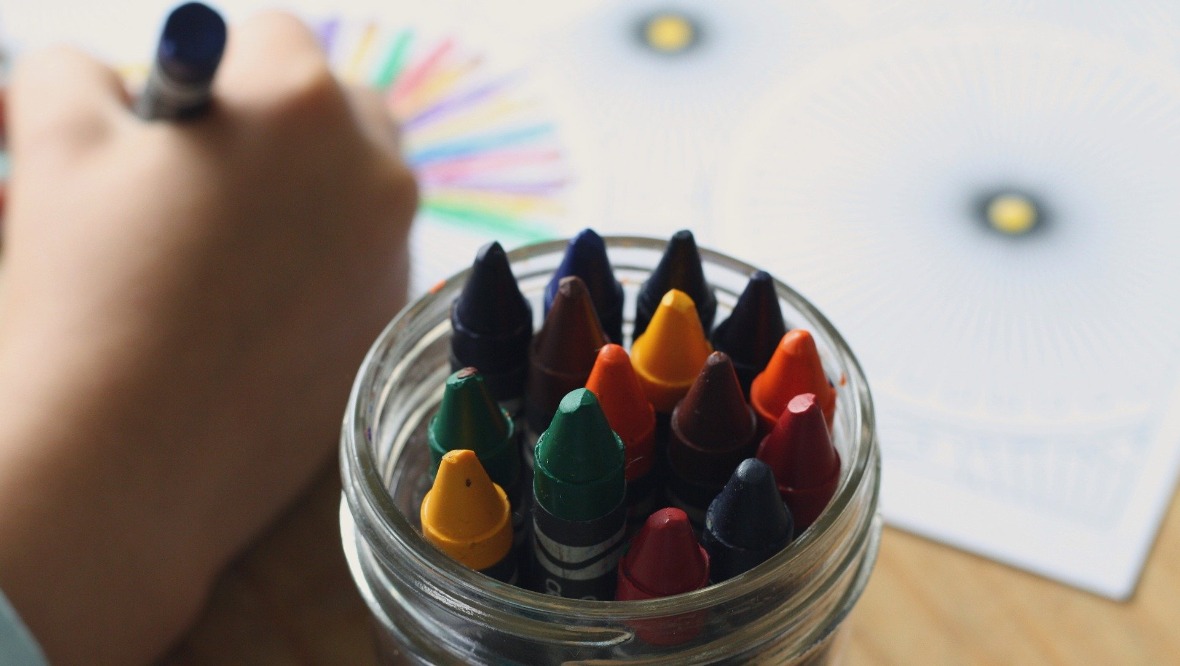 With plenty of time to spring clean the house, titles by Sophie Hinchcliff aka Mrs Hinch have also soared up the charts, with cleaning tips, lists and activity journals popular with shoppers.
Perhaps rather surprisingly, people are turning to slimming cookbooks during lockdown, with vegetarian and vegan recipe books close behind.
Entertainment
Jigsaw puzzles have become rather popular on Amazon, with challenging 1000 piece puzzles soaring up the best-seller charts and crafts for children also in demand, with washable paints, colouring pencils, pavement chalk and craft kits selling fast.
Fire TV Sticks are also at the top of the charts for those looking for more entertainment channels to watch on their smart TVs, with Kindles also popular for those looking to read more in the coming weeks.
Gardening equipment
With lighter days on the horizon, spending time tackling the garden appears to be on a few people's to-do lists, with sales of compost, weed killer and lawn seed high on Amazon.
People are also turning their hand to growing their own food, with herb gardens, tomato seeds, cucumber seeds and runner beans shooting up the charts. Sunflower seeds are also popular as people look to brighten up their gardens with colourful flowers.
Recipe boxes
With supermarkets busy and online order slots difficult to come by, many are utilising recipe box deliveries for meal kits delivered straight to their door.
Hello Fresh, who deliver recipe boxes full of ingredients for three to five meals a week, have said they have had high number of orders in the past few weeks.
Meanwhile artisan pasta company Pasta Evangelists are filling the gap in the market for those looking for Italian food as pasta becomes harder to find in stores.
The company has pledged to support the elderly by donating £5 to Age UK for every care package purchased and NHS staff can also receive 30% off their orders as well.
Exercise equipment
With outdoor exercise limited to just one outing per day, people are looking to update their equipment to make the most of isolation.
Bikes are unsurprisingly among the bestsellers on Halfords online, with resistance bands, skipping ropes and yoga mats extremely popular on Amazon, showing that people are also working out indoors as gyms shut during the lockdown.