Sir Billy Connolly has said his life has changed "radically" since he was diagnosed with Parkinson's disease, as he revealed his wife now dresses him in the morning and he once forgot the name of one of his dogs.
The Scottish comedian, 80, was diagnosed ten years ago on the same day he found out he had prostate cancer, which he later received the all clear on.
Discussing how Parkinson's, which causes unintended or uncontrollable movements such as shaking and difficulty with balance and co-ordination, has changed him, he told BBC Radio 4's Today programme: "My life has changed radically since the diagnosis of Parkinson's.
"I walk with a stick and at airports I have to get the wheelchair. I hate being dependent to that degree and I feel sorry for other people who are in wheelchairs and who have worse than me.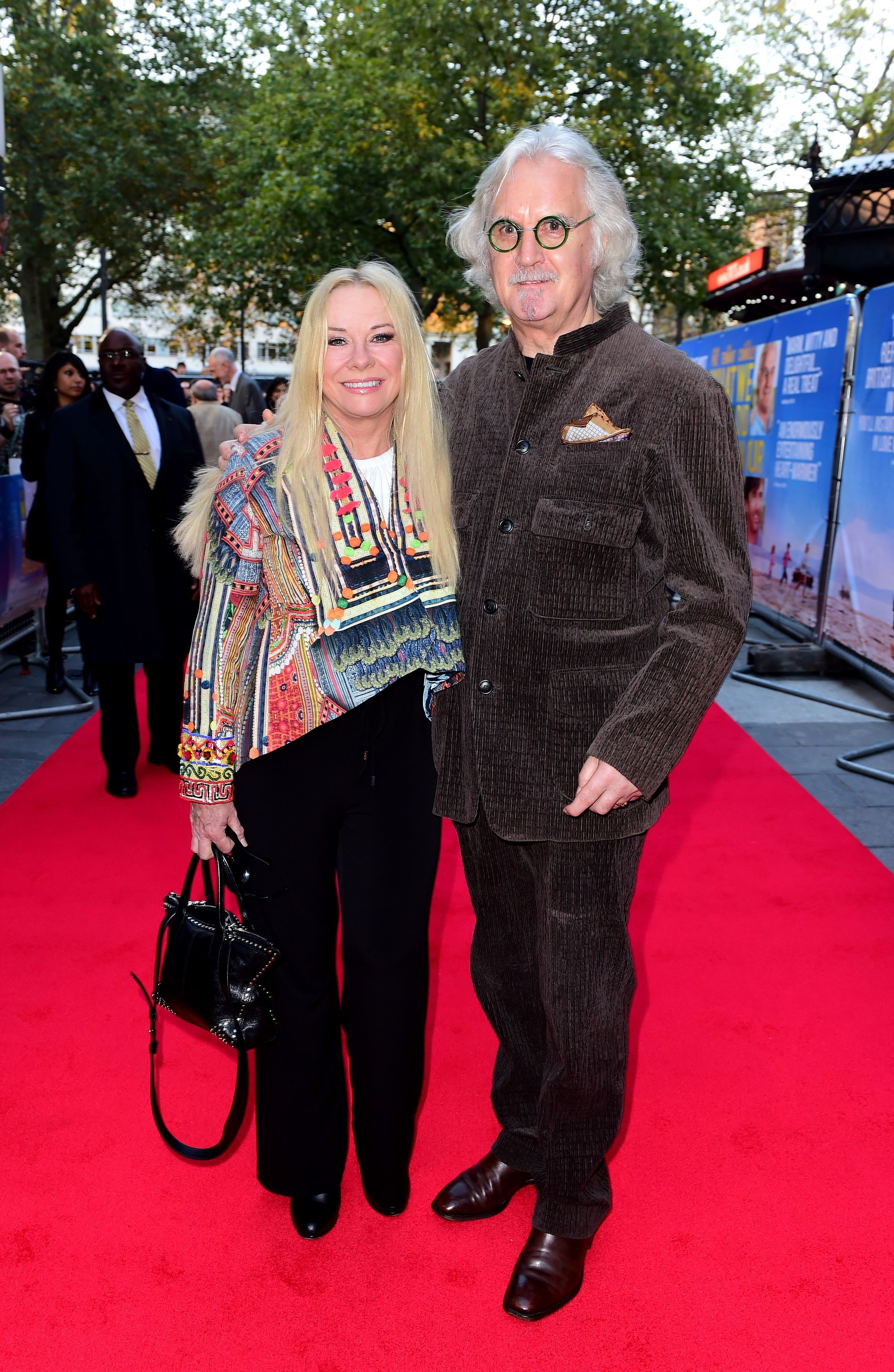 "But it's a thing I just have to put up with.
"My wife puts my clothes on in the morning. It's not very manly. Your mum puts your clothes on.
"I'm clumsy and I lose my balance. I'm out of balance a lot and I fall. I'm fed up with it.
"I think I have a good attitude to it. I say to the disease 'I'll give you a break if you give me a break'. We're nice to each other.
"My memory is short. I forgot the name of one of my dogs, which is really awkward when you're shouting to it in the street.
"You have to say 'Hey doggy doggy', which is terrible. I felt embarrassed for the dog. You could tell it knew.
"I shake a bit. I don't shake every day, all the time. But for about an hour or two I'll shake and when I'm drawing it spoils it.
"Then I conquered it. I draw with shakes in it and it works.
"I think most things can be conquered and especially the depression. Depression is such a complex affair, but you have to conquer it, take it on face-to-face and refuse to be part of it.
"I've always been easily made laugh. I am a lucky man with my sense of humour. I can laugh myself out of most things."
In an extract from his new book, published in The Telegraph, Sir Billy said he has considered what he wants to have written on his gravestone.
He wrote: "I was thinking I'd like: 'Jesus Christ, is that the time already?' on mine, but my wife Pamela was shaky about it, so we settled on 'You're standing on my balls!' in tiny wee writing.
"As for me – I haven't made up my mind about my burial place, but I'm thinking that instead of a headstone, a table on an island in Loch Lomond for fishermen to picnic on would be nice."
Sir Billy, who has made a documentary about death rituals, said he used to think often about death and what came after, writing: "I used to think about death, and about the life I led, and would ask myself, 'How will I be held responsible for it when I come to judgment before God?' I don't believe that any more, although the whole thing is still a mystery to me."
STV News is now on WhatsApp
Get all the latest news from around the country
Follow STV News
Follow STV News on WhatsApp
Scan the QR code on your mobile device for all the latest news from around the country