The first shots of Glasgow in the new Indiana Jones film have been revealed.
St Vincent Street in Glasgow city centre can be seen in the trailer for the blockbuster, which is due to be released on June 30 next year.
The street was decked out in US flags as filming took place over the summer of 2021.
The scene appeared to resemble the ticker-tape parade for returning astronauts Neil Armstrong, Buzz Aldrin and Mike Collins that took place in New York in 1969.
In the trailer, Boyd Holbrook's character can be seen firing a gun in the air as Indiana Jones rides along on a horse.
The new film, the fifth in the Indiana Jones series, has been titled The Dial of Destiny.
It is expected to be the final Indiana Jones film, with the first, Raiders of the Lost Ark, having been released in 1981.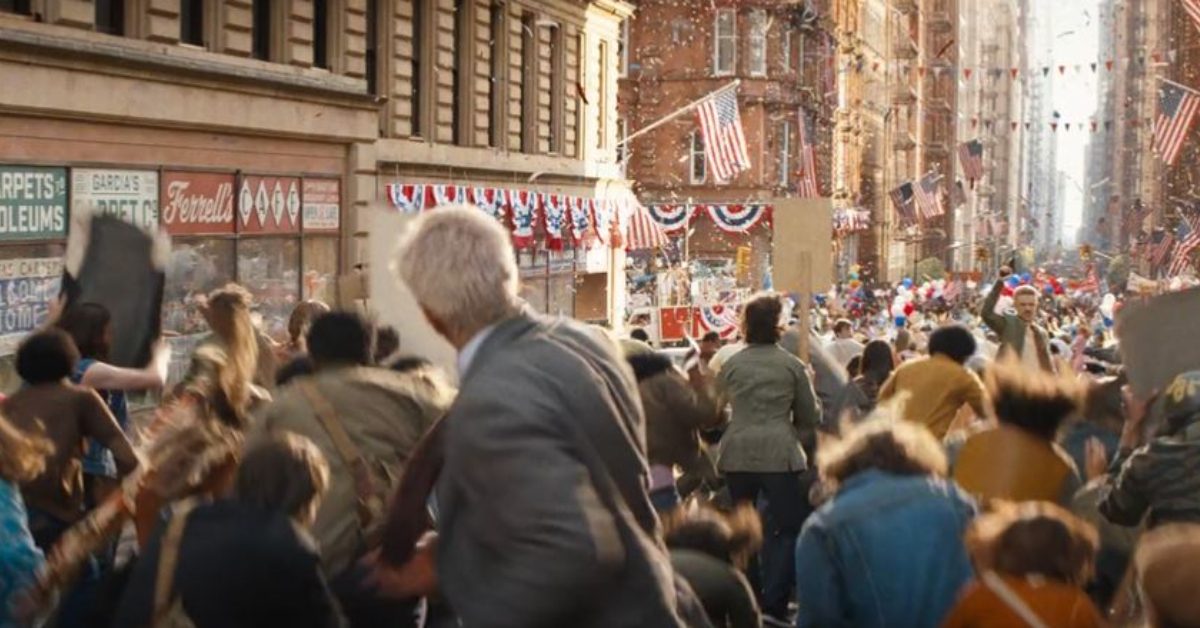 The Dial of Destiny is the first time that the iconic Jones has appeared on the big screen since the last film in the series, Indiana Jones and the Kingdom of the Crystal Skull, which came out in 2008.
At the Brazil Comic Con on Thursday, the trailer for the new film was shown for the first time.
Mads Mikkelsen, Phoebe Waller-Bridge, Antonio Banderas and Toby Jones are among the cast.