As we enter the first weekend of lockdown following strict measures put in place by the government, some may be thinking of ways to entertain themselves without leaving the house.
As outdoor exercise is limited to one walk, run or cycle per day, non-essential travel discouraged and trips to the shops only for essential items, it may seem difficult to find ways to entertain the family.
Thanks to modern technology however, companies are helping people stay connected while enjoying culture, art and even a trip to the zoo.
For the whole family
Movie night
Since a trip to the cinema will be off the cards for a while, recreate the experience at home with all your favourite foods and a couple of your favourite films.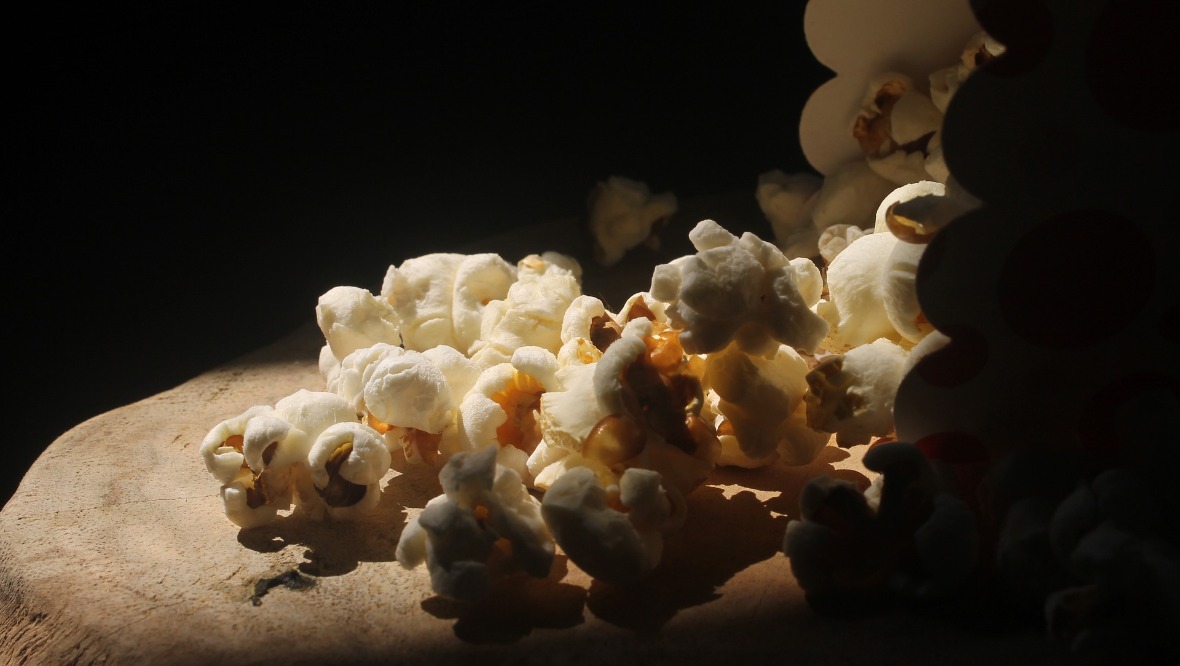 Serve up hot dogs and fresh popcorn for snacks and let little kids write up ticket stubs for entry into your living room.
You can expand the fun by including family members who live outwith the home, by utilising software such as Netflix Party, which allows different devices to sync up and watch the same movie or television show at the same time, with a chat function also embedded.
Trip to the zoo
Penguins, tigers and pandas, oh my!
As zoos across the country close their doors to the public, it may seem strange to suggest an afternoon looking at interesting wildlife.
But thanks to technology, you can still see some of your favourite animals at Edinburgh Zoo and the Highland Wildlife Park.
Live cameras positioned around the parks capture the animals as they continue to be looked after by staff, and you can even look at other zoos across the UK to see a plethora of different creatures.
Take a Harry Potter tour
If plans to visit the Harry Potter studios in London or even the theme park in the US have been postponed, then these special tours from See Your City will bring a little magic to the whole family from the comfort of your own home.
Choosing from either London or Edinburgh, the live tour guide will sort you into a Hogwarts house before showing you around the city, talking about how the sites relate to the Harry Potter series.
Test your Potter knowledge with fun games and quizzes and even try and outsmart your guide in this fun virtual tour which can accommodate up to ten people.
For the adults
Watch a West End play
The National Theatre has dug around its archives and will be streaming some of its top West End productions each week on YouTube.
First up is One Man, Two Guvnors, which features a Tony Award-winning performance from James Cordon in the lead role. A hilarious slapstick adventure, Francis Henshall, played by Corden, aims to keep his two employers from finding out about each other.
Twelfth Night, Jane Eyre and Treasure Island will also feature during the company's closure, with each play streaming on YouTube on Thursdays at 7pm and available for one week afterwards.
Although each show is free, The National Theatre is encouraging online audiences to donate to the company to ensure its survival.
See some stand up comedy
Premiering last weekend, comedy club The Stand brought fresh material from some of the country's top comics straight into homes thanks to its Saturday night live stream and it's back again this weekend.
Streaming from 8.30pm, stars such as Frankie Boyle, Daniel Sloss, Janey Godley and Jim Smith will have audiences howling from their own homes and the show can be streamed from YouTube on your phone, tablet, computer or smart tv.
Donations to The Stand are welcome, which will go towards supporting staff and acts, while ensuring the famous club survives these trying times.
Take a tour around an art gallery
If holiday plans have been cancelled or you just fancy looking at some works of art from the comfort of your living room, then browsing some of the world's top virtual gallery tours will be right up your street.
From the National Gallery in London to the Musée d'Orsay in Paris and even the Vatican Museums in Rome, there are countless works of art to be admired thanks to walk-around tours and 360-degree video resources online.
Transport yourself to the New York Opera
The Met Opera in New York has also opened its archives to stream a different opera each evening on its website for free.
While opera may not be your first choice of evening entertainment, the chance to see first class shows with stunning visuals (as well as english subtitles) may sway you to look outside your comfort zone.
Each show will stream around midnight thanks to the time difference, but will be available to watch for up to 24 hours after streaming. Upcoming performances include Don Carlo and Macbeth, recorded in 2010 and 2014 respectively.
Much like The National Theatre, The Met Opera have also asked for donations in exchange for the service.