Tributes have flooded in following the death of Pop Idol star Darius Campbell Danesh at 41.
The Scottish singer, who had a number one hit with Colourblind, was found in Rochester, Minnesota on August 11, however the cause of death remains unknown.
The Glasgow-born star came third on Pop Idol in 2002 behind Will Young and Gareth Gates.
Following the show, judge Simon Cowell offered him a contract which he turned down and instead went onto work with producer Steve Lillywhite.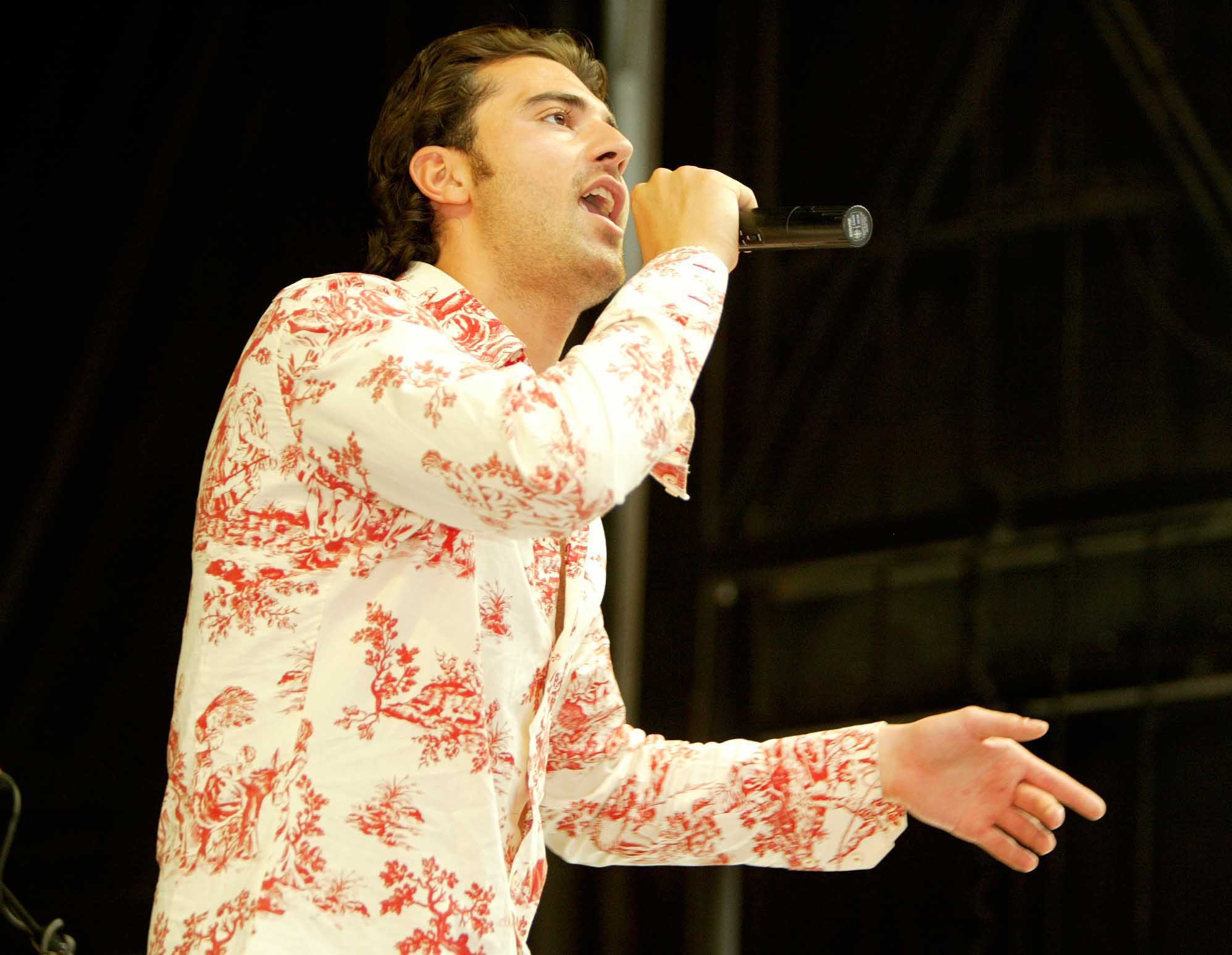 His debut album, Dive In, was certified platinum and he went onto have five UK top ten singles.
Danesh then built a successful stage career, appearing in Chicago as Billy Flynn in two runs of the production, as well as Guys And Dolls and Gone With The Wind.
News of his death prompted tributes from the worlds of music, film and television.
Presenter Lorraine Kelly, who showed her support for Danesh by urging Scots to vote for him in Pop Idol with a 'Vote Darius' t-shirt in the Daily Record in 2002, described him as "such a lovely fella".
She also shared a photo of her campaign in the newspaper, which was autographed by him, adding: "this really made him laugh."
Award-winning Glasgow hairdresser Taylor Ferguson also penned a tribute to his "dearly loved friend".
He wrote: "Devastated at the shocking news of the sudden death of our dearly loved friend Darius.
"Only 41. Our hearts are broken. We knew Darius from back in his Pop Idol and he became a family friend. He was a regular in the salon – most recently he popped in with his friend Gerard Butler.
"He always caused a stir – sometimes singing for our clients…always super kind and generous. He'd buy the team lunch. We'd listen to his latest stories and learn about his projects – and his love life. He was a gem.
"We celebrated our son and daughter-in-law's 20th wedding anniversary last Thursday – that date coincided with the 20th anniversary of Darius getting his first number one with Colourblind. Indeed Darius came to the wedding and all the guests toasted his chart success – and of course we danced to the track. As part of our celebrations in the garden last week we played Colourblind and sang along.
"So painfully sad to learn that he'd died on that very day. Our thoughts, prayers and love go to his lovely family. Darius – you'll always be with us."
Responding to news of his death, Scots comedian Limmy wrote: "F****** NAW. No way, f****** loved Darius."
Gareth Gates, who was runner up in the year Danesh competed in Pop Idol, said he was like "a big brother".
He said: "I can't quite believe the news of my dear friend Darius passing. I'm heartbroken.
"Darius took me under his wing during our time in Pop Idol, like a big brother; always looking out for me and for that I thank you my friend.
"I will miss our chats. He was one of the most beautiful, intelligent and gentle souls I was lucky enough to know, a soul that lit up every room.
"Good bye my friend. Forever in my heart."
Former Pop Idol judge Simon Cowell said: "I first saw Darius on television over 20 years ago and I got to know him really well.
"He was charismatic, funny and just a great person to be with.
"His passing, for someone so young, is an absolute tragedy and my heart goes out to his family and friends."
TV and radio presenter Nicki Chapman has paid tribute to the "true gent" following his death.
Chapman, 55, who was a judge on Popstars while Campbell Danesh was a contestant on the show in 2001, before Pop Idol, tweeted: "There will only ever be one Darius Campbell Danesh.
"A true gent with a kind soul & mischievous tinkle in his eye. From that eventful first audition on Popstars to him kindly inviting me to see him perform on the West End stage.
"Thoughts are with his family at this sad time."