The story of a family fleeing the Syrian civil war is coming to the stage in Scotland, with leading refugee campaigners hoping it will have "the power to change people's minds" about the plight of those seeking safety from conflict.
The Beekeeper of Aleppo, adapted from the internationally best-selling novel by Christy Lefteri, has been brought to theatres by the production team behind The Kite Runner, and will be performed at the Theatre Royal in Glasgow later this month.
The story depicts the lives of Nuri, a beekeeper, and his artist wife Afra, who live a full life surrounded by friends and family in the Syrian capital of Aleppo.
However their lives are destroyed by war, forcing them to embark on a terrifying journey to safety.
Lefteri based the story on her own experience of volunteering with refugees in Athens during 2015 and 2016.
The book was the winner of the Aspen Words Award, runner up for the Dayton Literary Peace Prize, and one of The Times top three bestselling books of 2020.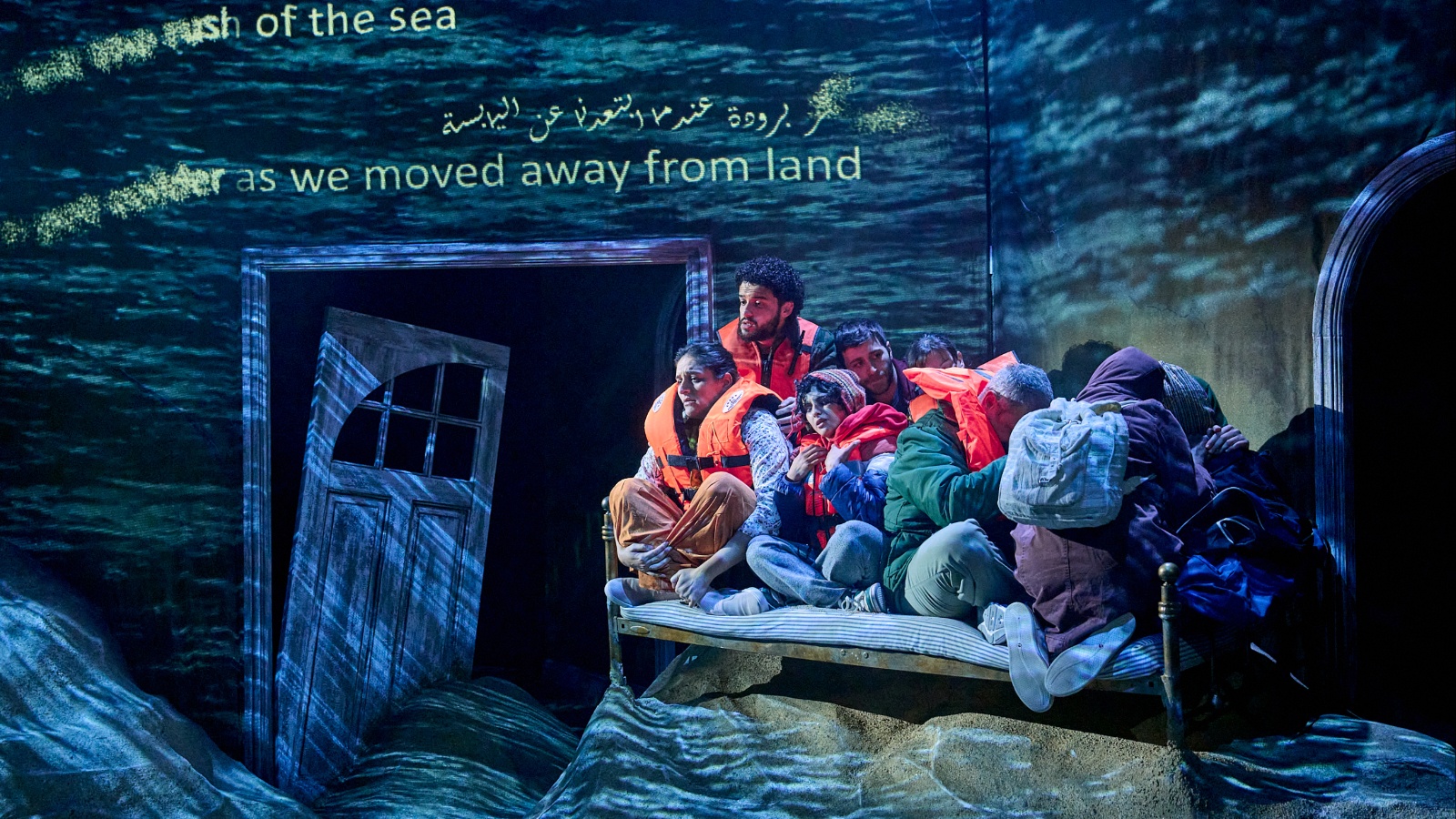 Chris Afuakwah, storytelling officer at the Scottish Refugee Council, said the story contributes to the "fight for refugee rights in the UK".
He said: "Stories have the power to change people's minds, inspire hope and push for change. Stories of seeking refuge – the lived experience of people who have sought refugee protection – are one of the tools we have to fight back against dehumanisation, but not everyone is able to share their experiences for various reasons.
"So this play is important: it tells the story of an ordinary couple facing horrific circumstances – a story which many of the people we support will relate to – which will reach audiences who may not otherwise engage with refugee issues.
"At this time of division and sensationalism, stories like The Beekeeper of Aleppo are not just entertainment, they are part of the fight for refugee rights in the UK."
The performance will come to Glasgow as part of a UK tour, presented by Nottingham Playhouse in association with Liverpool Everyman and Playhouse and UK Productions.
It was developed by an expert team including co-playwright and cultural consultant Nesrin Alrefaai, who has first-hand experience as a Syrian woman navigating the UK immigration system.
Alrefaai also worked as community support officer with Syrian refugees in London and has been a volunteer Arabic language translator for refugees and asylum seekers.
Her co-playwright Matthew Spangler also adapted The Kite Runner for stage and has extensive experience as a US university professor, leading courses examining how refugees and asylum seekers are presented in the arts.
The Beekeeper of Aleppo will run at Glasgow's Theatre Royal from Tuesday, April 25 to Saturday, April 29.