A Scottish singer who went viral with sea shanties has opened up about his 'space' cameo in the latest Bethesda's video game and his upcoming music.

Nathan Evans became a viral sensation on TikTok in the midst of the global Covid pandemic back in 2020.
The reason? The classic sailor songs, or sea shanties, that have since earned him millions of views on the platform.
His versions of classics such as Leave Her Johnny, the Scotsman or the Wellerman have skyrocketed Nathan to fame, with the latter having amassed almost 300 million views on YouTube alone.
"Back when I was just uploading TikToks, at the start I was taking suggestions from people. Someone suggested Leave Her Johnny, a sea shanty, thinking I would be really good at it," Nathan said.
"Just the feedback from that one video was incredible. At the time, it was my most-viewed video. And since then, more and more requests for sea shanties have started coming in.
"All of a sudden, I became the sea shanty guy somehow."
This caught the attention of people in Bethesda, the studio behind video game gems such as Skyrim, Oblivion, and Fallout 4, who were looking to spice up their latest title, Starfield, with a rather novel idea: space shanties.
"They got in contact with me. Someone obviously had the idea of having these niche space shanties.

"As soon as I saw it, being a huge gamer and Bethesda fan, my response was, 'I am 100% in'.
"They already had the songs written. I have given some input on melody and sound and then recorded the sea shanties and the voiceover in a little voice studio in Glasgow."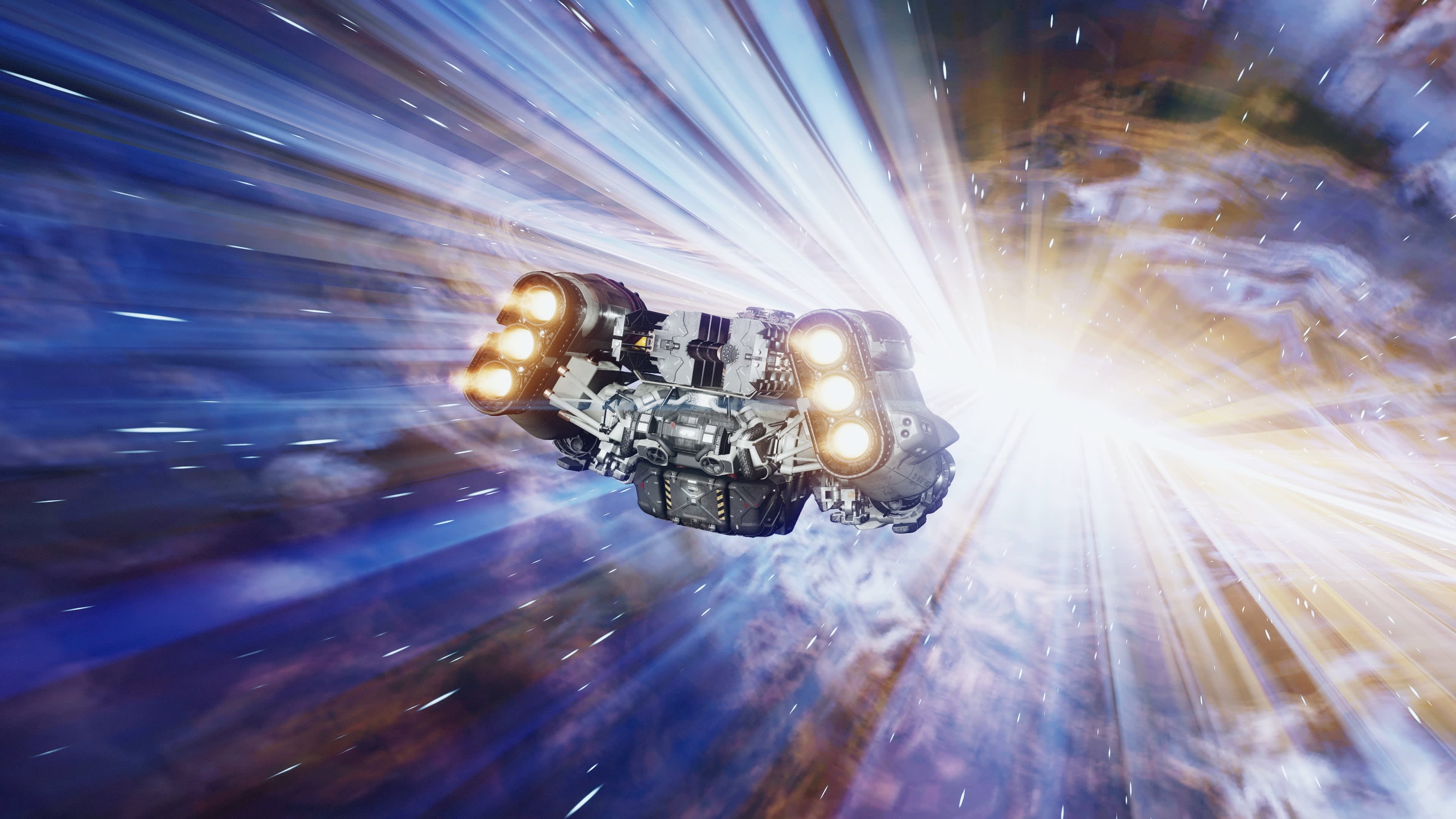 Starfield is the latest game from Bethesda that was released in September on PC and Xbox Series S|X.
The open-world RPG takes players on adventures in the depths of space, in a universe where 'humanity has ventured beyond our solar system, settling new planets, and living as a spacefaring people'.
It has received mostly positive reviews, with players praising its ambitions and scope while criticising the lack of depth seen in previous Bethesda's games.
While Nathan's cameo in Starfield was his first appearance in a game, he is hardly a newcomer to gaming.
"I play games all the time. If I have any free time and don't have anything to do, I will probably be playing games of some sort. I love games," he said.
In Starfield, Nathan stars as Valentine, a spacefarer with a beautiful voice and 'space' shanties to share, whom players can meet randomly while exploring the depths of space themselves.

Asked if Nathan, who plays the game himself, has had an encounter with the elusive space shanty man, he admits that the duet in the void is yet to happen.
"I have not found myself. I have only seen myself through TikTok, YouTube, and everybody else that has found me. But I have yet to find Valentine.
"You can spend hours just exploring and flying about. And that's what I enjoy the most: putting some headphones on and just disappearing, getting lost in the game.
"There is plenty to do – hours upon hours of gameplay. I thoroughly enjoy it.
"The feedback from everybody, from people working on the game to players seeing me in the game or online, has been absolutely incredible.
"And seeing people's reactions to finding Valentine and his different space shanties has been just amazing."
The feedback and Nathan's positive experience from his Starfield cameo made him yearn for more involvement in the industry.
"If anybody needs a sea shanty, a song, or just a Scottish voice for a game, I will be there 100%," he added.

"It's something I love. It's a hobby and a passion of mine, and it has been for years. So, to be involved in games in the future would be ideal."
But it is the music industry that earned Nathan his fame, and his fans have plenty to look forward to.
He said: "Currently, I am constantly in the studio, writing and recording loads of new material.
"There should hopefully be another single out before the end of the year, and then an album at the beginning of the next one.
"It's going to focus on my own stuff – what I like to write and produce – a mixture of pop, folk, and dance music."
STV News is now on WhatsApp
Get all the latest news from around the country
Follow STV News
Follow STV News on WhatsApp
Scan the QR code on your mobile device for all the latest news from around the country