Deacon Blue frontman Ricky Ross has performed the band's hit song Dignity in a moving online tribute to a fan who lost their battle with coronavirus.
Bill Cox passed away on Monday after falling ill with Covid-19.
He was a regular at Deacon Blue concerts and became friends with Ross after meeting the star at his own shows.
On Monday, Bill's daughter Melissa informed the band of his passing and told Ross she played her dad's favourite song Dignity before he died.
Ross was quick to respond by performing the hit in memory of his "dear friend".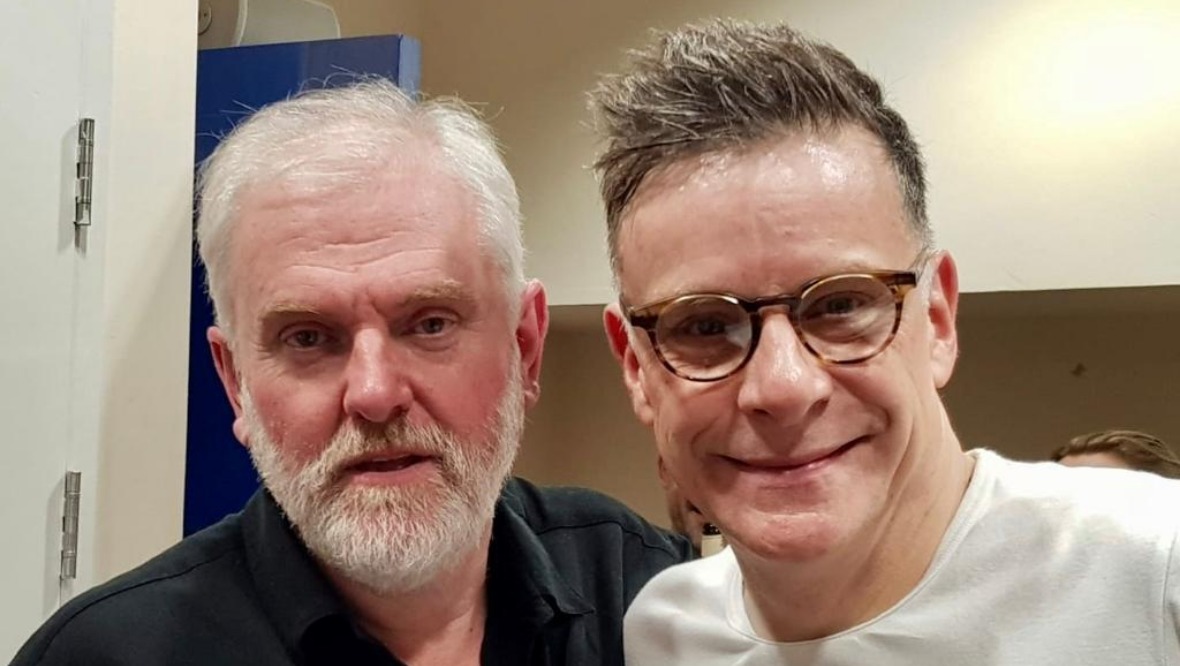 He said: "We lost a real friend tonight, we heard the news of the death of Bill Cox, who was someone we got to know by stepping out at gigs and Bill would always be there.
"He'd be there at Deacon Blue gigs and he'd be there at my solo shows and he'd always be there.
"He lost his battle with Covid-19, we've been hearing updates from his daughter and we're just all terribly sad.
"She told me before Bill died she played him this song very, very loudly so I want to play it for Bill very quietly, this is for Bill Cox."