Comedian Rhod Gilbert has said he is committed to using his experience of cancer in his next stand-up shows, having written 250 pages of material.
The 54-year-old Welshman announced in July that he had stage four cancer and was being treated at the Velindre Cancer Centre in Cardiff, where he had been a fundraising patron before the diagnosis.
He recently postponed a string of January tour shows after discovering he required additional surgery for gallstones and recurring gallbladder infections.
Gilbert told the Guardian in his first national newspaper interview since the diagnosis: "It does feel weird. I don't know how much to talk about the cancer. I haven't really worked out what to say.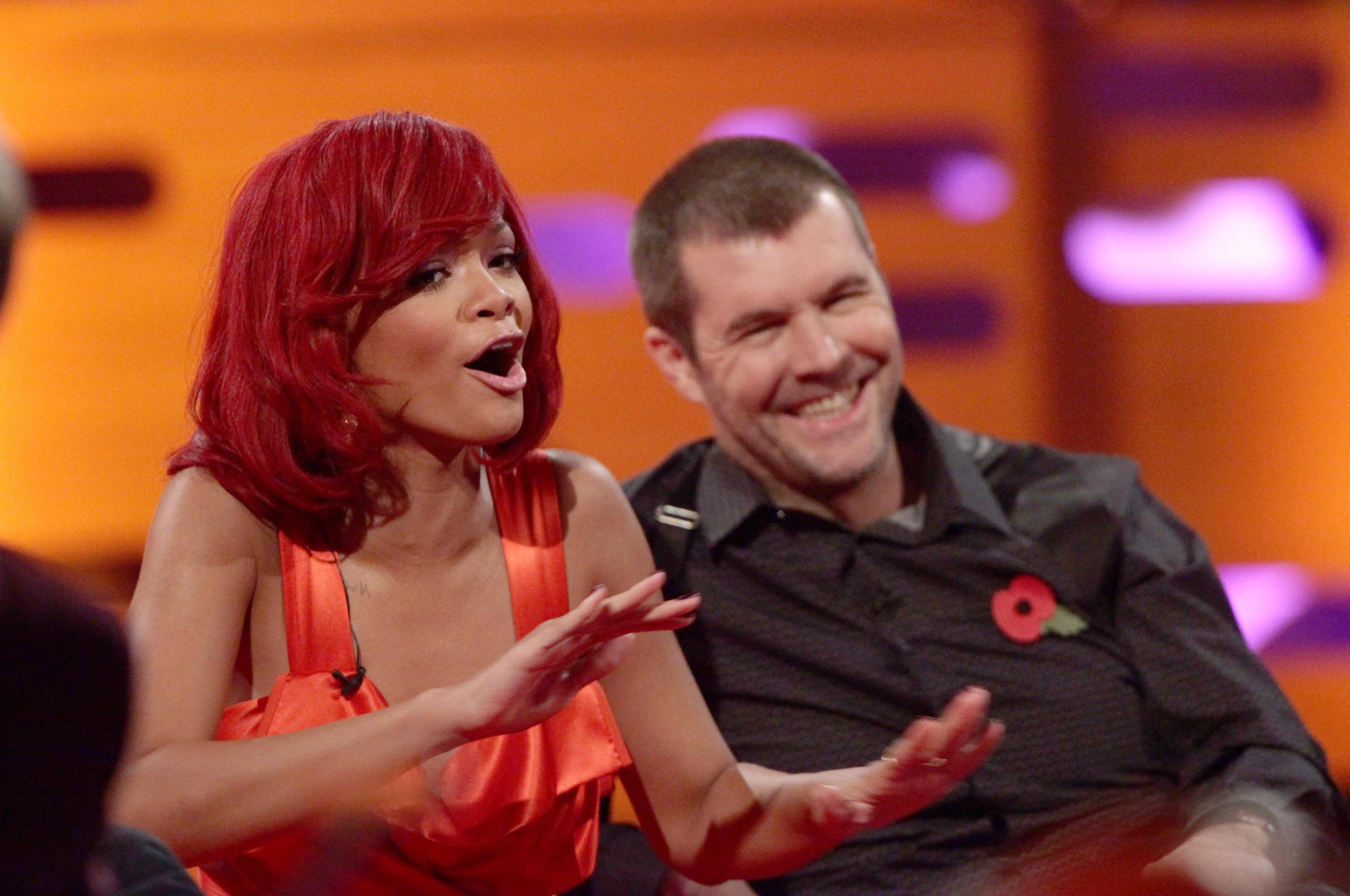 "I'm more than happy to talk about it but I haven't had time to process it at all."
Gilbert spent years confronting life's mild irritants through his comedy, such as service stations and baked potatoes.
Speaking about his 2012 live show The Man With The Flaming Battenberg Tattoo, he said: "I was having to look for things to be angry about, to fit what I did. And that's diminishing returns, clearly. I felt that, and I think audiences felt that."
After the tour ended, Gilbert quit live comedy and "didn't write a word" and "didn't miss it at all".
After a seven-year break from stand-up, he returned with his tour The Book Of John to poke fun at more serious topics he had experienced, such as bereavement, infertility, and suffering a mini-stroke.
He said: "Until this show, all my stand-up was made up. I think pretty much everything was entirely fictitious. And in this show it's not. It's all true stuff that happened: the stroke, my mum's Alzheimer's, the fertility treatment.
"As I got older, I started to feel… that I've got a bit of a platform here. And I should be doing more with it than just talking about toothbrushes.
"I have definitely become somebody who wants to be really open and talk about stuff, and who sees the value in talking," which he said was the same with his cancer.
Gilbert said he gets letters and emails from "all over the world" from people talking about their own experience of a stroke, parents with Alzheimer's, or infertility.
"It's a totally different response. And I really like it," he said.
Talking about his new no-filter approach, he said: "Years ago, if I'd gone for a walk down the beach with the dog, I'd have kept my head down and not engaged with anybody.
"Whereas now, if somebody stops me, I'll end up in an hour's chat about infertility, cancer, whatever. The most intimate conversations.
"When I get through this, the next show will be in a similar vein. The cancer is on my mind 24/7, but, when I'm well enough to write, I'm jotting down a few things. And there is humour in there, definitely."
Gilbert, who used to doubt he would ever write another stand-up show, said he is now "mad keen" to create a new one.
He said: "I've got a 250-page document of stuff that's on the go. All my work has gone. My social life has gone. Everything has gone. Everything.
"It's just me and this bloody cancer, really. I'm really aware of mental health now and I'm checking in with myself every day.
"I feel fine, weirdly. I'm happy, optimistic and hopeful that next year it'll all come good."
The comedian added that he is also looking forward to the rescheduled tour dates for 2023, which have been pushed back until the summer.
Gilbert has been a regular guest on shows such as Would I Lie To You?, QI and Mock The Week over the years, and also hosted Never Mind The Buzzcocks from 2014-15.