Scots comedian Ray Bradshaw has revealed he has a "man crush" on John Bishop after supporting the star in arenas around the country.
Bradshaw has been performing since 2008, but described his tour with Doctor Who star Bishop as the most exciting gigs of his life.
Speaking to STV News from one of the venues that kickstarted his career – The Stand in Glasgow – he said: "I've got a proper man crush on John Bishop now – I genuinely love him.
"We ended up doing Wembley, the O2, Dublin – it was unreal, so good."
The shows came at the perfect time for Bradshaw, who, like so many others, saw his work come to a halt during the pandemic.
Liverpudlian Bishop recognised this and wanted to support fellow comedians, so offered an invitation to join him on the road.
The pair clicked instantly and the original offer of a single support slot eventually saw Bradshaw hold a homecoming performance at Glasgow's Hydro.
"The Hydro was incredible," he said. "The next day – top ten hangovers of my life. My wife wanted to go kitchen shopping and I was sick in the car park.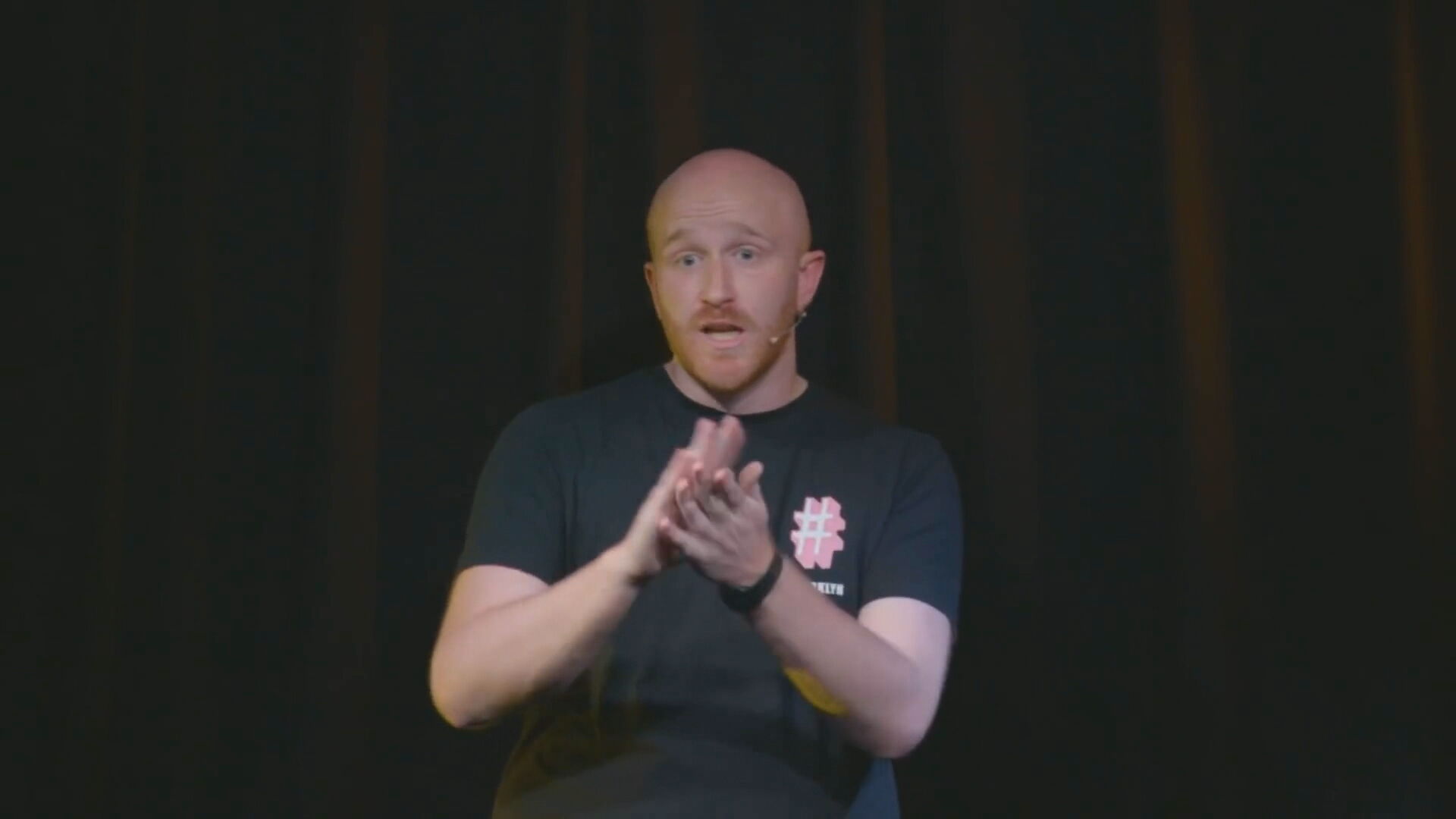 "I've got a two-year-old and we took him on stage [before the show] and he got to play about. Now every time I drive past the Hydro, he says 'daddy's work' so he thinks I do that all the time, I'm essentially a rock star."
It was also an unforgettable gig for Ray as many of his friends and family were in the crowd to see him.
He said: "My mum and dad are both deaf, so they'd never been to something of that scale, that kind of blew their mind a little bit."
Growing up with deaf parents, Ray is fluent in sign language, which he uses in his performances, either signing shows himself or featuring a British Sign Language interpreter.
"I did a full show in sign language, which is the thing I am potentially most proud of," he said.
"We had over 800 deaf people come to our first comedy show and 80 then signed up to learn to sign.
"That was the good thing about doing the Bishop tour. So many people messaged me afterwards saying 'I've started doing sign language because of you'.
"We live in a society where everything should be a bit more accessible and it's slowly, very slowly getting there."
Bradshaw said deaf actress Rose Ayling-Ellis's performances on Strictly Come Dancing were among "the most beautiful things I've ever seen".
He said: "I was on an airbed in my mate's flat in London after a night out, watching her performance where the music cuts, and the tears – I thought it was one of the most beautiful things I've ever seen.
"That's another great empowerment. Rose and my mum are both hard of hearing, both speak. That's a role model for someone that my mum might not have had in the 50s or 60s when she was told she couldn't be a teacher.
"It was a huge thing. Every time I see it, I get so emotional."
Having completed his time with Bishop for now, the Scot is now preparing for a play at this year's Edinburgh Fringe, before embarking on his biggest solo tour to date.
He said: "I've seen how many tickets I have to sell and I'm petrified. Please come!"