STV meteorologist Sean Batty is set to explore how climate change and pollution are taking their toll on Scotland's environment in a special edition of his show.
The standalone programme will launch on day two of STV's Sustainable Scotland week, on August 22.
Sean's Scotland SOS will take the weather presenter from exploring coastal erosion in Montrose, to Bass Rock in the Firth of Forth to to unpick challenges facing the world's largest colony of northern gannets, and then on the River Clyde to help remove pollution and debris.
While hit series Sean's Scotland showcased the country in all its picturesque beauty, this programme will focus more closely on the environmental threats facing his homeland.
"Viewers are used to seeing me bring them the weather every evening with a smile on my face," Sean said.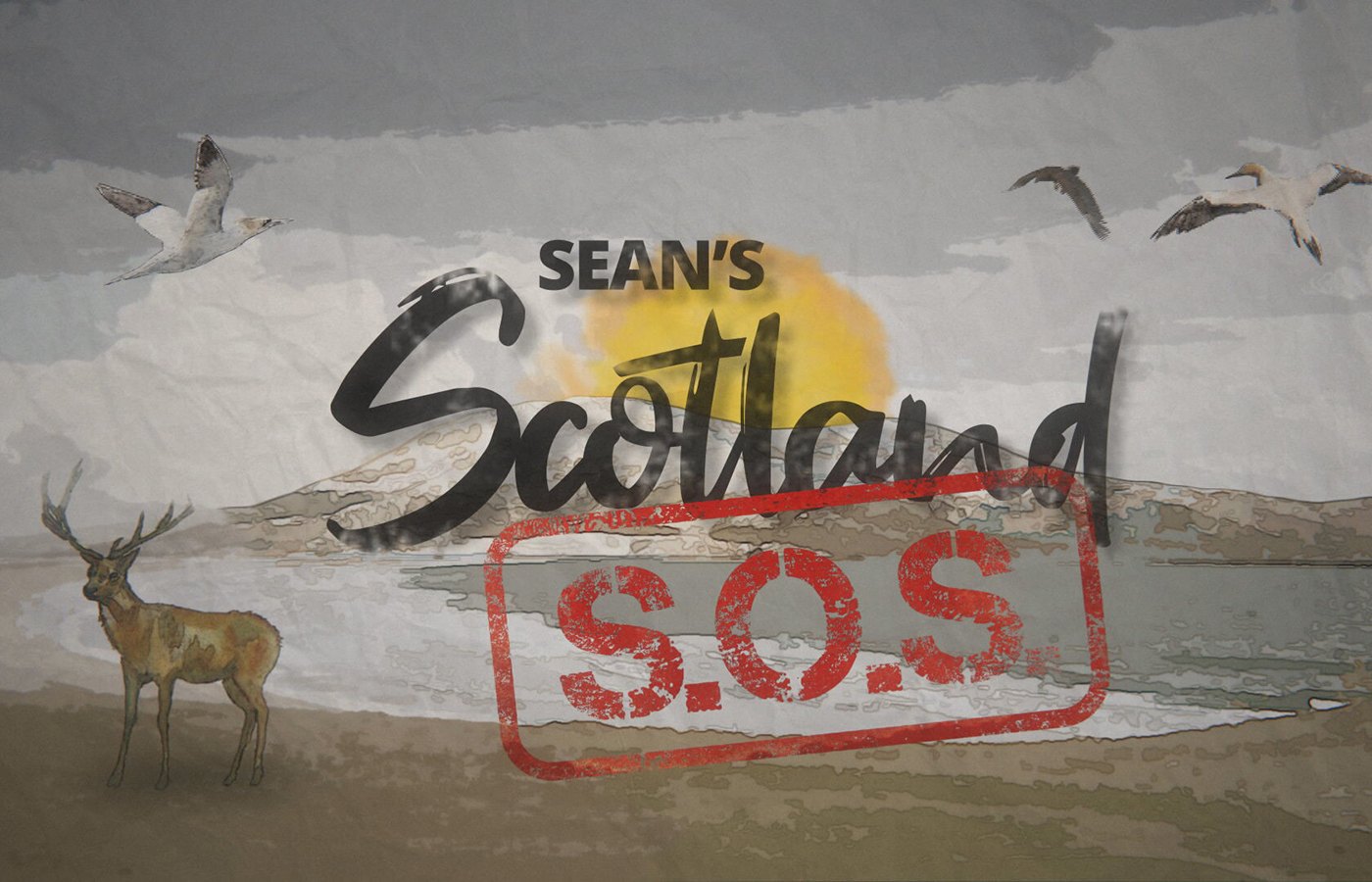 "But the truth is, the extreme weather events we've witnessed more frequently in recent years – both around the world and here in Scotland too – have been a cause of concern for me and everyone who cares deeply about our natural environment.
"For STV's Sustainable Scotland Week, I wanted to get back out on the road and give viewers another tour of Scotland's world-renowned beauty, but this time I'm also on a mission to delve deeper into the serious environmental issues facing our country."
The hour-long special will lead the schedule of STV's Sustainable Scotland Week.
The week is a cross-platform mission to raise awareness of how climate change is impacting Scotland's communities and inspire viewers to live more sustainably.
The campaign comes after a new ScotPulse survey showed that seven in ten Scots look to the TV for information about climate change and sustainability – more than any other source.
The research also highlights that 68% of Scots are anxious about climate change, with three in five (61%) more anxious than they were five years ago.
Bobby Hain, managing director of broadcast at STV, said: "This summer has put the ongoing effects of global climate change into sharp focus, and the recent research showing Scots use the TV for news about environmental issues more than any other source highlights the importance of STV using its position to convey accurate information to our viewers in an accessible way."
Sean's Scotland SOS airs on STV and STV Player at 8pm on Tuesday, August 22.