By Jenness Mitchell & Sharon Frew
Family, friends and fans have paid their final respects to actor and comedian Johnny Beattie.
The Govan-born performer, who starred in Taggart, Rab C Nesbitt and River City, died earlier this month aged 93.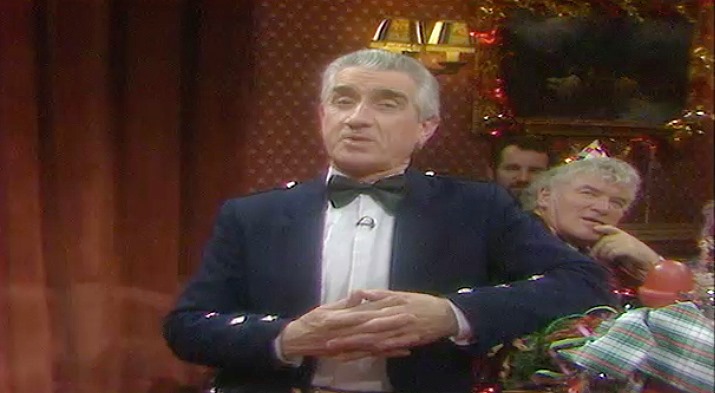 His funeral took place on Friday morning at St Peter's Catholic Church in Partick, Glasgow.
Speaking outside the church, fellow comedian Andy Cameron told STV News that Beattie was an "icon".
Telling how Beattie "brought the house down" with The Wedding of Jock MacKay during a set in New York, Cameron said: "That's the kind of guy he was. Wherever he was, he was funny. Wherever he was, he was warm."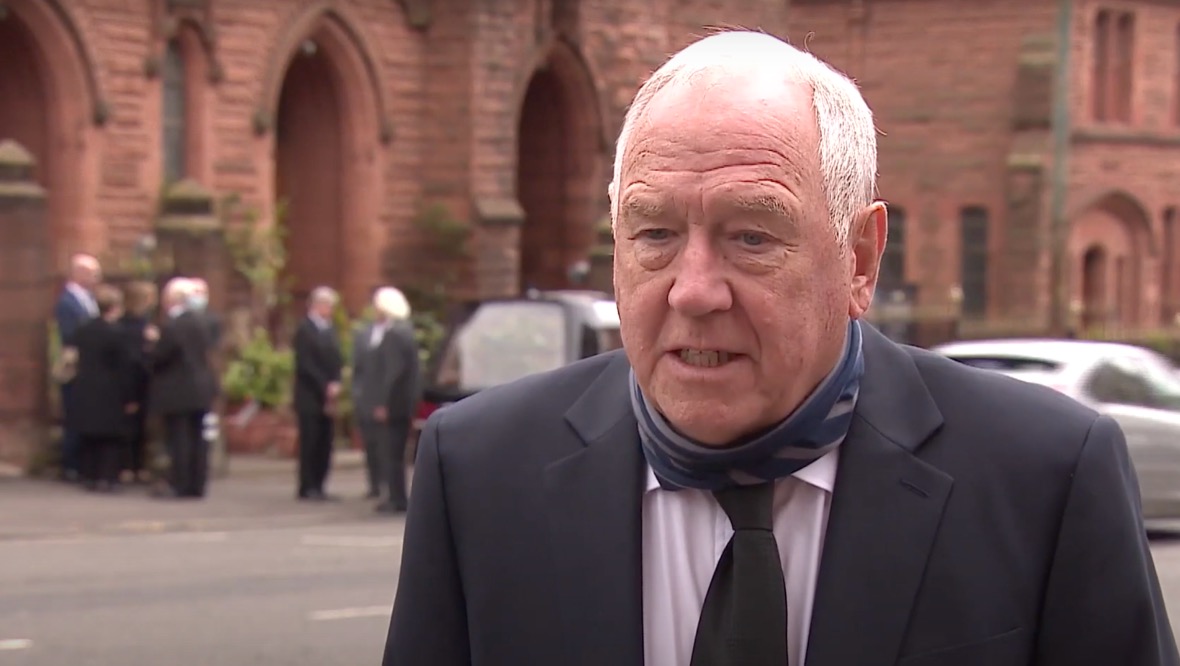 The pair worked in pantomime together. Every year they would send each other a Christmas card, with Cameron signing it 'from yer boy' and Beattie 'from yer mammy'.
Paying tribute to Beattie's charity work, Cameron added: "He was a great guy, a lovely, lovely man. A great comic."
The funeral Mass itself was limited to 50 people due to the Covid-19 restrictions.
At the end of the service, members of the public gathered outside and applauded as the coffin was piped out of the church.
Mourners included staff from St Margaret of Scotland Hospice in West Dunbartonshire, where Beattie passed away peacefully.
Beattie's cortege then travelled through the city towards Glasgow Crematorium in Maryhill, pausing briefly outside The University Cafe on Byres Road.
It was at that very cafe the entertainer got his big break when he was asked to join an amateur dramatic society show.
In Beattie's words, "that was the start of it".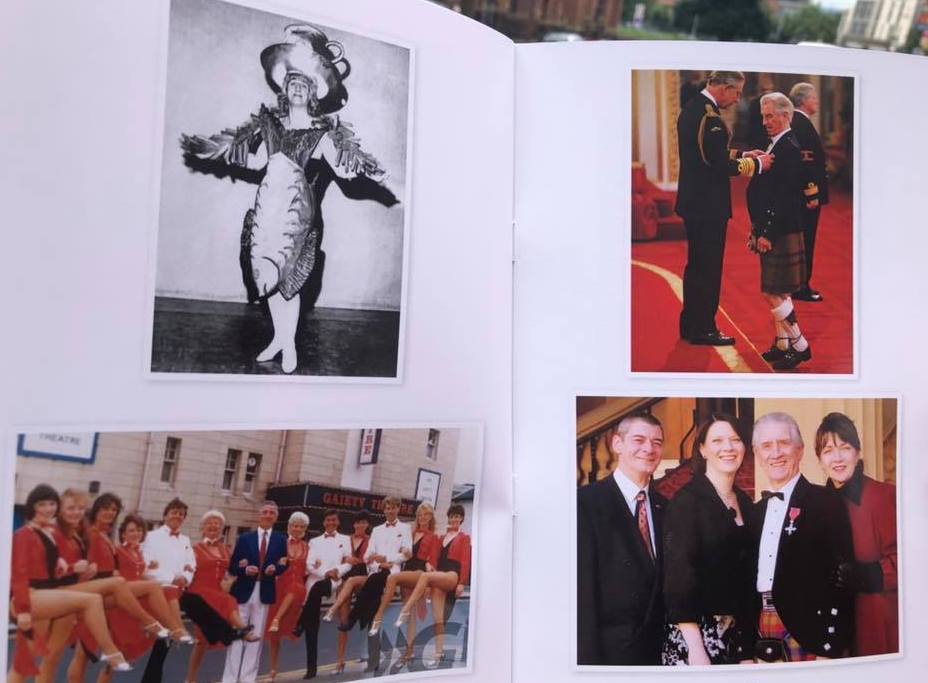 A veteran of stage and screen, Beattie starred in his own sketch show in the 1960s before later hosting STV's Now You See It in the 1980s.
Beattie is perhaps most recently remembered as Malcolm Hamilton in River City. He was in the role for 13 years before retiring in 2015.
He had four children; Maureen, who starred in Casualty, Louise, Paul and Mark.
He had been married to wife Kitty for more than 30 years before they separated. She died in the early 1990s.
In 2007, he was appointed an MBE in the Queen's Birthday Honours list.
The Pavilion Theatre in Glasgow described him as "a great friend" and "one of the few last remaining performers from magical days of variety theatre".
First Minister Nicola Sturgeon also paid tribute, describing him as a "national treasure".
River City co-star Frank Gallagher, who plays gangster Lenny Murdoch, told STV News that Beattie was a "beautiful man" and a "joy" to know.
He said: "He had time for everybody.
"He never turned his back on anybody that I ever seen, and that's how going home sometimes we were like half-an-hour behind the times because Johnny had to say goodbye to everybody.
"That's the way people loved him.
"He loved entertaining people. He loved making them laugh. And he made me laugh, many, many times I have to say."