The Royal Edinburgh Military Tattoo will return in August with a new show.
The event called Voices will be staged at the Edinburgh Castle Esplanade and run for three weeks between August 5 and 27.
The show, hailed as a 'new era' for the Tattoo, promises to be a "celebration of expression, giving a stage to performers and acts from around the world to share their voice".
Tattoo's new creative director, Michael Braithwaite, will showcase his vision this year along with new partners in production design, lighting, audio, costume, and projection.
Organisers say Voices "draws inspiration from people across the globe who, despite physical separation, continue to connect and share their voices creatively through spoken word, song, music, and dance – languages common to all".
More than 800 performers, including dancers and musicians, are set to take part.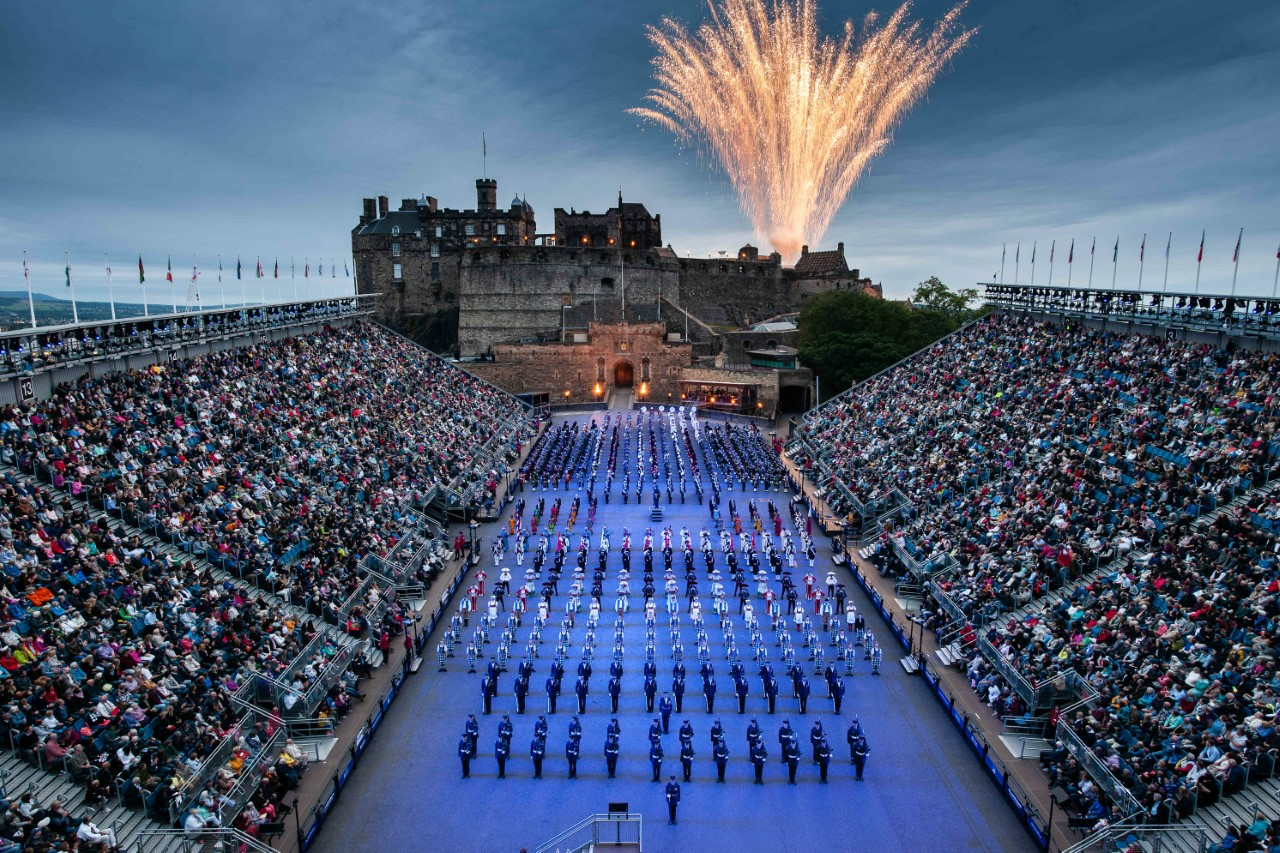 Bosses say there will be cultural showcases and musical presentations by performers from Mexico, the United States, Switzerland, Germany, Canada, Australia, and New Zealand along with talent from the UK.
Military acts will continue to play a central role in the performance, with the army confirmed as the lead service this year.
Mr Braithwaite said: "This year, the Tattoo is inspired by people all over the world who have found a way to connect with each other through their creative voice and the show will celebrate this expression by bringing together over 800 performers on Edinburgh Castle's iconic Esplanade.
"We are taking a new approach to the pre-show segment with plans in place to enhance audience engagement and involvement further.
"For 2022, various voices within the show will carry the story and intricate soundscapes have been produced to tie each of the performances together in an immersive experience for audiences."
This year's show will be the first under the Tattoo's bold new brand proposition, Performance in a New Light, which embraces military tradition and combines it with exciting new innovations and contemporary touches.
Buster Howes, chief executive of The Royal Edinburgh Military Tattoo, said: "2022 marks a new era for the show, and I look forward to showcasing the spectacular themes, creative and the incredible talent of the acts that will feature in both Voices and Stories.
"With world-class talent being added to our Board, our internal team and our partner suppliers this year, the show is taking a new, reinvigorated and creative direction which we know will produce a truly spectacular show.
"The acts, as ever, will showcase a must-see spectacle that excites audiences with a blend of fresh and modern performances, with the traditional, military elements that it's known and loved for."
The full line up for 2022 also includes: The Royal Regiment of Scotland Band, British Army Band Colchester, British Army Band Sandhurst, The Countess of Wessex's String Orchestra, 2 SCOTS P&D, 3 SCOTS P&D, 4 SCOTS P&D, CUOTC P&D, RAF Pipes & Drums, The Crossed Swords Pipes and Drums, Brisbane Boys College, Paris Port Dover Pipes & Drums and City of Christchurch Pipes and Drums.