Samuel L. Jackson was reportedly sighted in Livingston over the weekend, as Hollywood descended upon the town for a "top-secret" project.
A image posted to social media by Almond Valley Heritage Centre in West Lothian showed a large amount of trailers and filming equipment in the overflow car park of the centre.
One resident also spotted the crew filming at a nearby church, while others saw similar scenes at Almondvale Stadium.
"A little bit of Hollywood came to Almond Valley this week as our overflow car park was transformed into the production village of a major film production," owners of the heritage centre said.
"A string of big fancy trailers parked up in our field, providing base camp for cast and crew as they filmed at various local locations.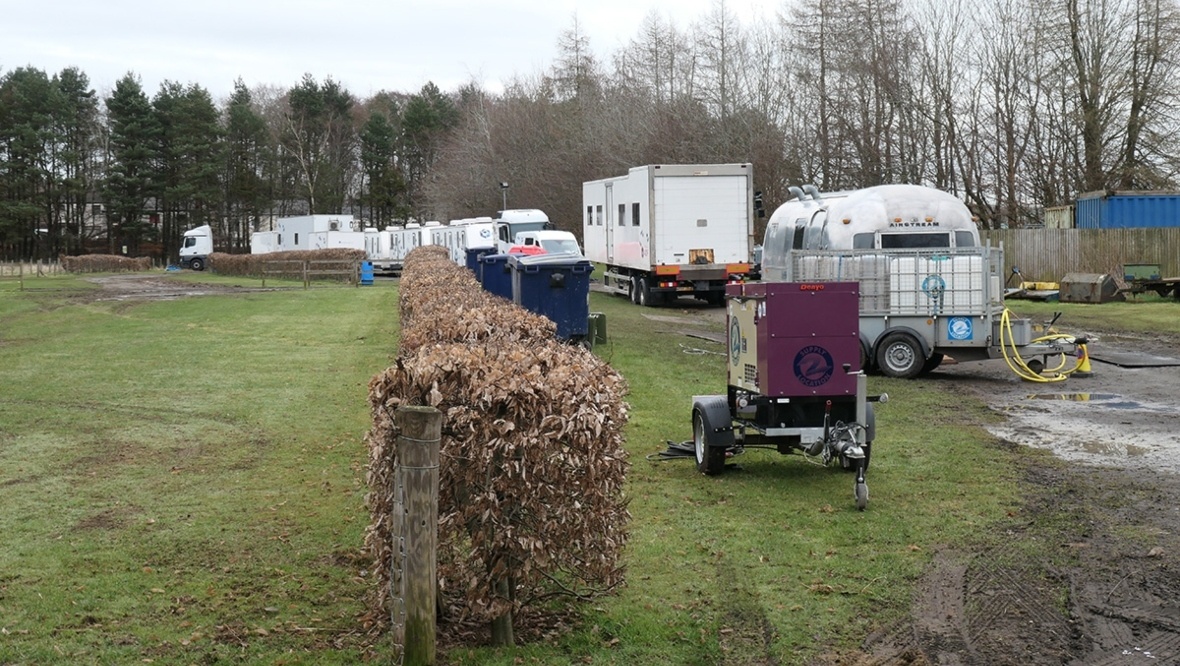 "It was (and is) all very top-secret and even if we knew more, we wouldn't clype. Suffice to say, we're preparing a commemorative plaque, proudly stating 'somewhere near this bush, make-up was applied to Samuel L. Jackson'."
According to the centre, crews were supposed to film through the weekend, however they moved on on Sunday "just as happy visitors were arriving for a Mother's Day visit to Almond Valley".
It is currently unconfirmed what the project could be, but there has been speculation it could be for the upcoming The Marvels film, which is expected to be released in November this year.
The movie will feature Captain Marvel, Ms. Marvel, and Monica Rambeau, with Jackson reprising his role as Nick Fury.