Martin Compston still finds it "astonishing" that renowned director Ken Loach "took a chance" by casting him in Sweet Sixteen.
The Scot's award-winning debut film will mark its 20th anniversary with a special screening in Glasgow, where Compston will be reunited with his co-stars and crew.
Sweet Sixteen's success at the Cannes Film Festival in 2002 propelled Compston from promising young footballer to household name almost overnight – even if the star himself wasn't particularly impressed.
"The first time I saw it, I really didn't like it," the Line of Duty actor told Scotland Tonight. [Co-stars] Anne Marie Fulton and William Ruane had a bit of acting experience and when we watched it in my house in Greenock, it made me really nervous.
"Then I saw it on a big screen and stopped just looking at myself and thought 'yeah, this is really good'. It built momentum and the three of us went to film festivals as a team.
"If I'd known the scope of what I was involved in, it would have been really daunting, but as a 17-year-old kid who had never acted before, I was fearless."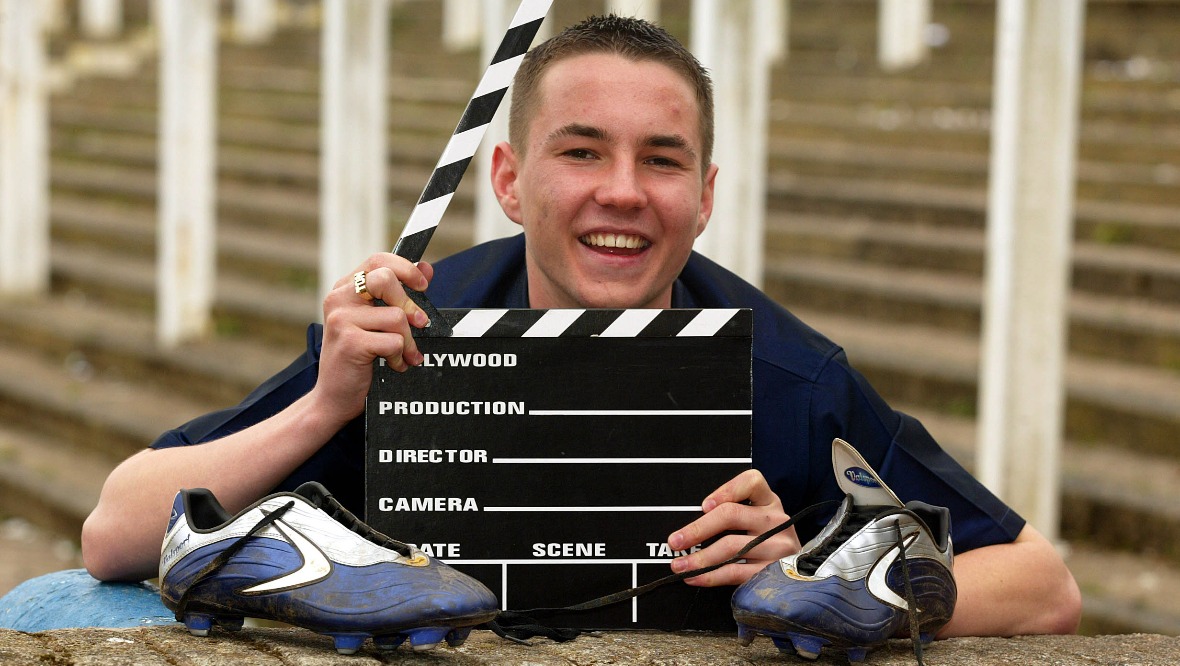 Sweet Sixteen was set in Inverclyde and tells of a teenage boy's bid to raise money to start a new life with his mother once she leaves prison.
Compston – who was a young footballer at Greenock Morton when the film was released – can't wait to be reunited with the cast and crew at the Glasgow Film Festival on March 13.
"I'm excited, I really am, it's been a while since I've seen them all," he said. "I owe my entire career to Ken and Paul (writer Laverty) and Rebecca (producer O'Brien) – the fact they took a chance on me as an unknown and believed in me, I still find astonishing to this day.
Line of Duty to return?
Compston is probably best known for his role as Detective Inspector Steve Arnott in the hit BBC drama Line of Duty, describing its success as "wild".
Fans have been left waiting to learn whether there will be another series, and Compston insists he'll be ready if writer Jed Mercurio picks up the phone.
"Where we are right now is no different to where we've ever been," he said. "We always end and take a lot of time.
"If that was the end, so be it, but I don't feel like it's any different from any other series.
"Jed always takes a year off to give it time to breathe and then he goes, 'here, I've got an idea'.
"Maybe this time he doesn't, but I think if we thought that would be the last time we all work together, we would be heartbroken. We'll just take it as it comes."
Watch the full interview on Scotland Tonight at 10.40pm on Thursday, February 24.