It's not even Christmas yet, but looking ahead to 2023 we all need a good series to binge through the January blues – and new Amazon Prime drama The Rig could be just the ticket.
Coming to our screens on January 6, the supernatural thriller is set on an oil rig in the North Sea where the crew have more than just the bad weather to fear…
Let's talk about the crew. This has an incredible cast, including some of the most-loved Scottish actors; amongst them, Iain Glen, Mark Bonnar and Martin Compston.
Add to that Rochenda Sandall and Emily Hampshire and it's an impressive line-up telling a compelling, terrifying tale.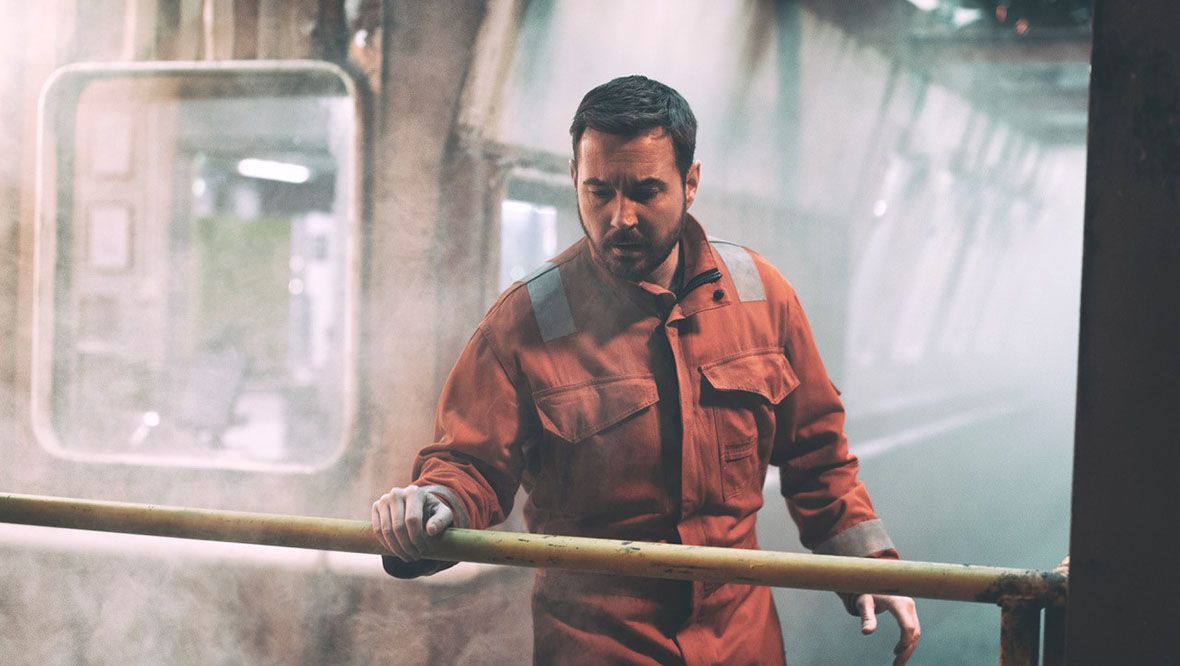 Iain described it as "basically being about nature biting back".
I had the pleasure of sitting down with the cast to find out more about the show, which although set on a rig, was all shot in a studio in Leith, not that you would ever know.
Compston explained: "Unfortunately we were coming out the end of Covid restrictions – we were planning to get to a rig at some point, but credit to the production team, it felt like a real rig."
Bonnar added: "The scale of the whole thing was quite remarkable as well. What the art department did on that show, build a whole oil rig in sections, is incredible."
Relationships amongst the crew on the rig are tense and complicated as you would imagine, not least between Compston and Hampshire's characters, Rose and Fulmer, who are in a relationship.
Watching them interact during the interview, it's clear they have a brilliant friendship now, with Martin being responsible for getting Emily addicted to Irn-Bru, but initially she had her doubts as to how their on-screen partnership would work.
That is, until she saw him!
"When I first read the script – because Rose is so all work and no play – I thought 'I don't think I am going to care much about this relationship'. And then I met Martin and I understood why Rose cared for him so much. It's because of the hamster cheeks!"
Queue a mortified Compston!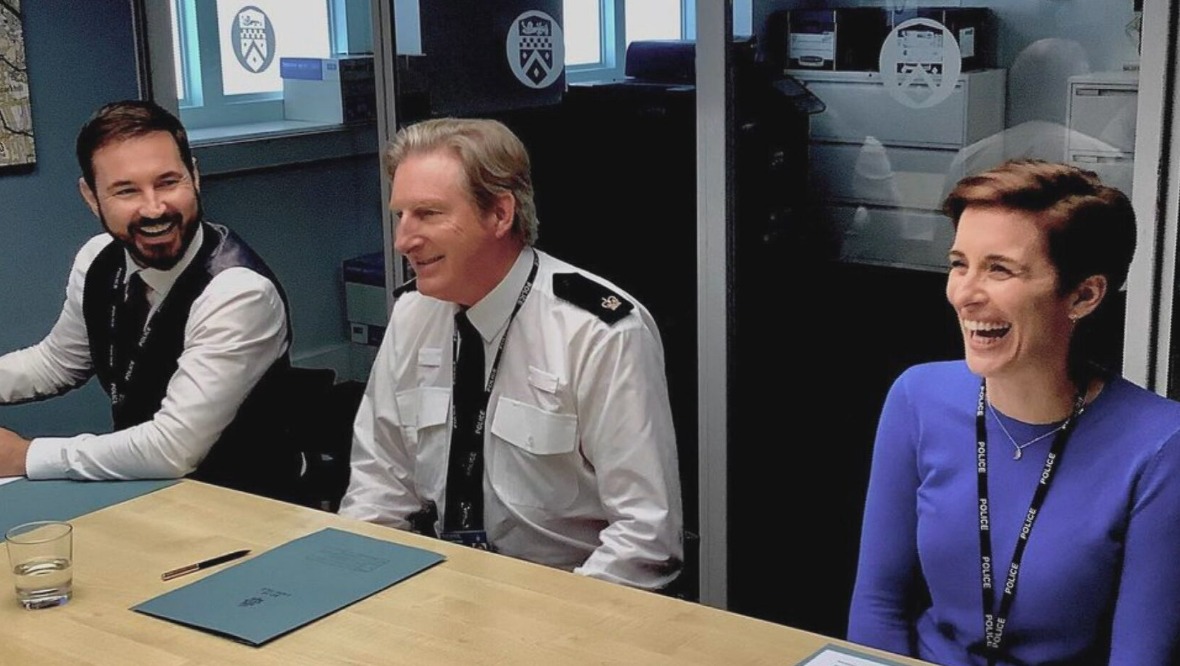 But Emily didn't stop there…
"When I went into wardrobe, the wardrobe woman was like 'Martin Compston's on this' and everyone was saying that and I was like 'what?'. I didn't know who Martin Compston was. Then we went out for dinner and were walking down the street and I realised Martin Compston is like Justin Bieber here."
"I think that's a compliment?," a blushing Martin asked.
"I LOVE Justin Bieber. That is a compliment!"
What this unearthed to me was that Emily obviously hadn't seen Line of Duty. When questioned on it, she stuttered "I'm going to!"
And in return, has Martin seen her starring role in globally successful comedy Schitts Creek?
"I will be…". That's their festive viewing sorted!
After a busy year for all the stars of The Rig, they are all looking forward to Christmas with their families, with Glen taking his family to Iceland to see the northern lights, Hampshire heading to a secluded cabin in Canada and Compston looking forward to rediscovering the magic of the season with his little one.
An excited Hampshire asked him "will you dress as Santa?!", to which we all agreed, those hamster cheeks are perfect for that role.
What's On Scotland is on STV and the STV Player at 7pm.