Love Island star Andrew Le Page was diagnosed with a brain tumour when he was 20 years old, he has revealed.
The now 28-year-old said that, within weeks of the discovery, he flew to London from his native Guernsey to have it removed.
Le Page said the experience was so frightening that he thought his life was over.
Speaking with girlfriend Tasha Ghouri on her podcast, he said: "So I had like a lump on my head for a few years, and my brother felt it and he was like 'Andrew, what is wrong with you? What is that?' and I was like 'I don't know, I've had it there for a while.'
"Then and there, he called up the doctor and got me an appointment and I had an MRI scan, then went back to the doctors again, and they told me I had this brain tumour, and it was like 'what the hell?'.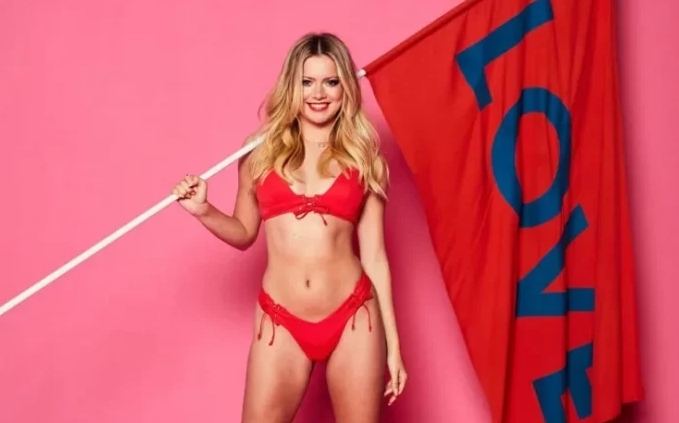 "I went back into my car, started crying, and literally went back to work that afternoon.
"They all knew I'd gone to the doctor's for it, and they were like 'Andrew, how'd it go?' and I couldn't speak. Eventually one of my colleagues went to my boss and said 'I think Andrew needs to go home and process this'.
"It was scary, really, really scary, like 'what the hell?' This is major, having a brain tumour at 20. Within two weeks I flew to London and had surgery and got it removed, but at the time it was so scary, what could have been.
"Luckily my brother called the doctor because I would have left it. I thought it was just part of my skull, it was hard so I thought it was my skull, and it was big as well.
"At the time it was so scary and I was crying and I couldn't speak to my colleagues, you know when you want to say something but can't? It was like that. I got it removed within a month of it all happening and luckily I'm all good."
Le Page and Ghouri met during their stint on Love Island last year, and she started her podcast Superpowers With Tasha earlier this year.
In the latest episode, titled "Staying Positive Through Tough Times", Le Page also discussed a devastating knee injury which ruined his chances of becoming a professional hockey player.
He added: "When I was first told I was crying in the car, I literally thought that's it, I'm 20 and that's it, I'm done. I thought my life was over. I'm so young and this is it.
"I was just really terrified, I was so scared, I can't believe I went back to work, I should have sacked that off.
"I didn't know how to tell anyone. I told my mum and dad straight away obviously and my brother.
"I was crying and I was so upset like 'what the hell, I can't believe this has now happened at such a young age'. I thought it would be something I'd never go through.
"When you're young, you always think I'm invincible, I'll live forever and I'll be able to run forever and do this forever. But then at 20 I thought what is going on? This is ridiculous. Why me? You always think, why me? Even with my knee I always think why me?"
He continued: "From then, I was like I've just got to live my life. After the surgery and it was fine, I thought that was a close call and I've got to enjoy my life as much as I can now.
"It was tough while I was doing it, but it all worked out for the best."