Lewis Capaldi surprised fish and chip shop staff when he popped in for tea before his sell-out arena concert in Newcastle.
The Brit-award-winning songwriter turned up with some pals at The Waterfront in North Shields at around 5.30pm on Friday before his performance at the Utilita Arena on Saturday.
It didn't take long for the atmosphere in the restaurant to change as word spread despite Capaldi choosing a less noticeable seat in a corner.
"I thought it was just a random group of young lads," owner Ian Corner told STV News.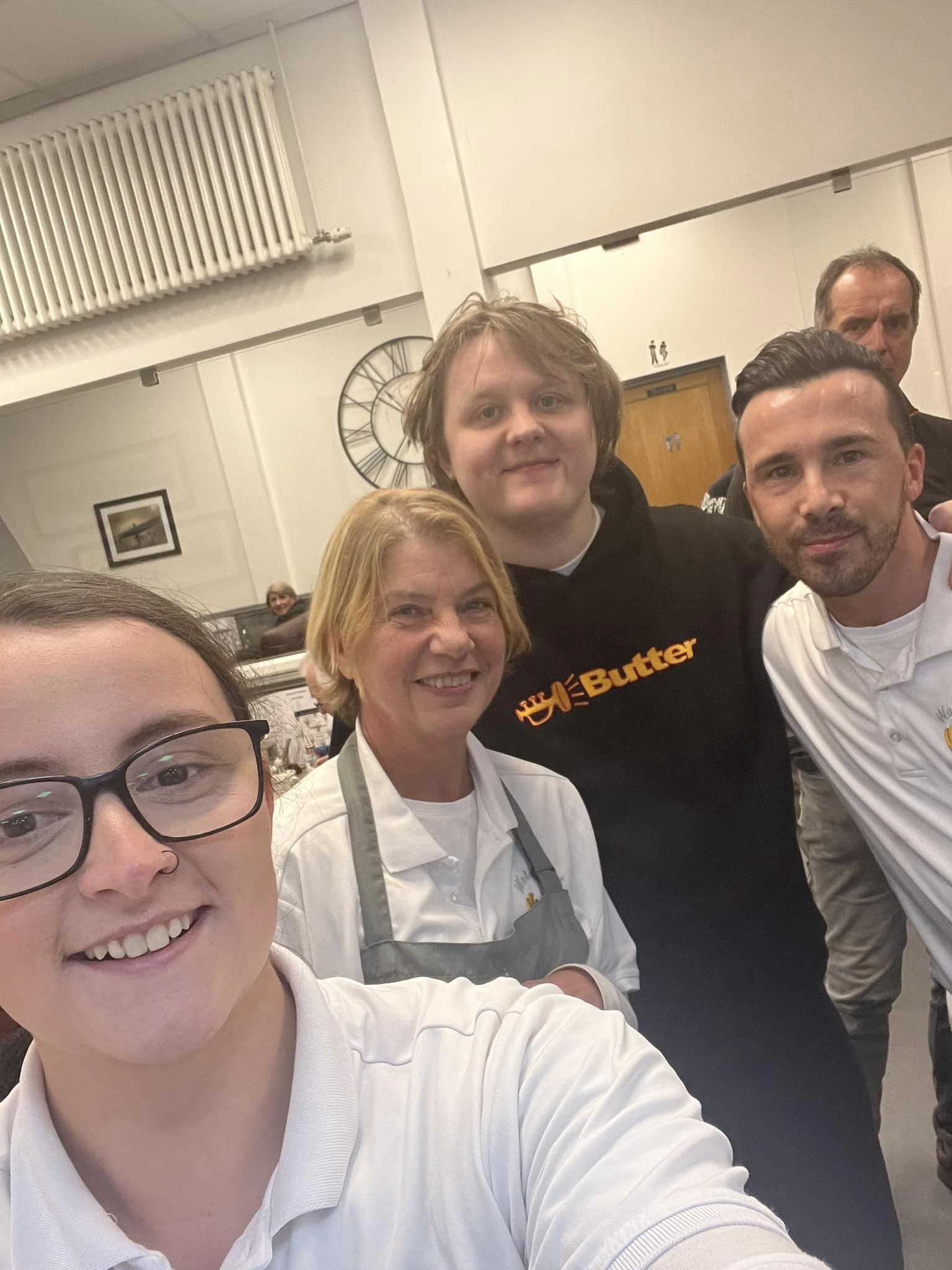 Mr Corner said he thought someone was "having him on" when they told him who it was that had come in for their dinner.
"The place blew up, it was non-stop chatter," he said.
"It's always good people choosing to dine with us. We're not a posh restaurant so it's nice to see them coming to Joe Public level."
The Scots star enjoyed a haddock and chips supper and posed for photos with the staff after visiting the seaside town.
"He was an absolute gentleman, all six of them were," Mr Corner said, "Absolutely brilliant, couldn't have been nicer."
Mr Corner, who owns The Waterfront with his wife Deborah, said some of his staff had the night off to go see Capaldi perform in Newcastle.