Glasgow's iconic Kelvin Hall is being transformed into Scotland's biggest film studio.
Although the area earmarked for the studio is still a building site, it will soon become a filming location for some of the world's biggest blockbusters.
The £11.9m project, jointly funded by the Scottish Government and Glasgow City Council, is set to be a catalyst for growth in Scotland's screen sector.
"This is a huge boost in the arm for the creative sector in Scotland because it fills a gap, it ends a market failure," said Angus Robertson MSP, cabinet secretary for culture.
"Only a few short years ago we had next to no studio space, and we have gone from that to having absolute high-end, cutting-edge technology," he added.
"I know this looks like a building site, but in the next year, this is absolutely going to be the top level of studio for television production."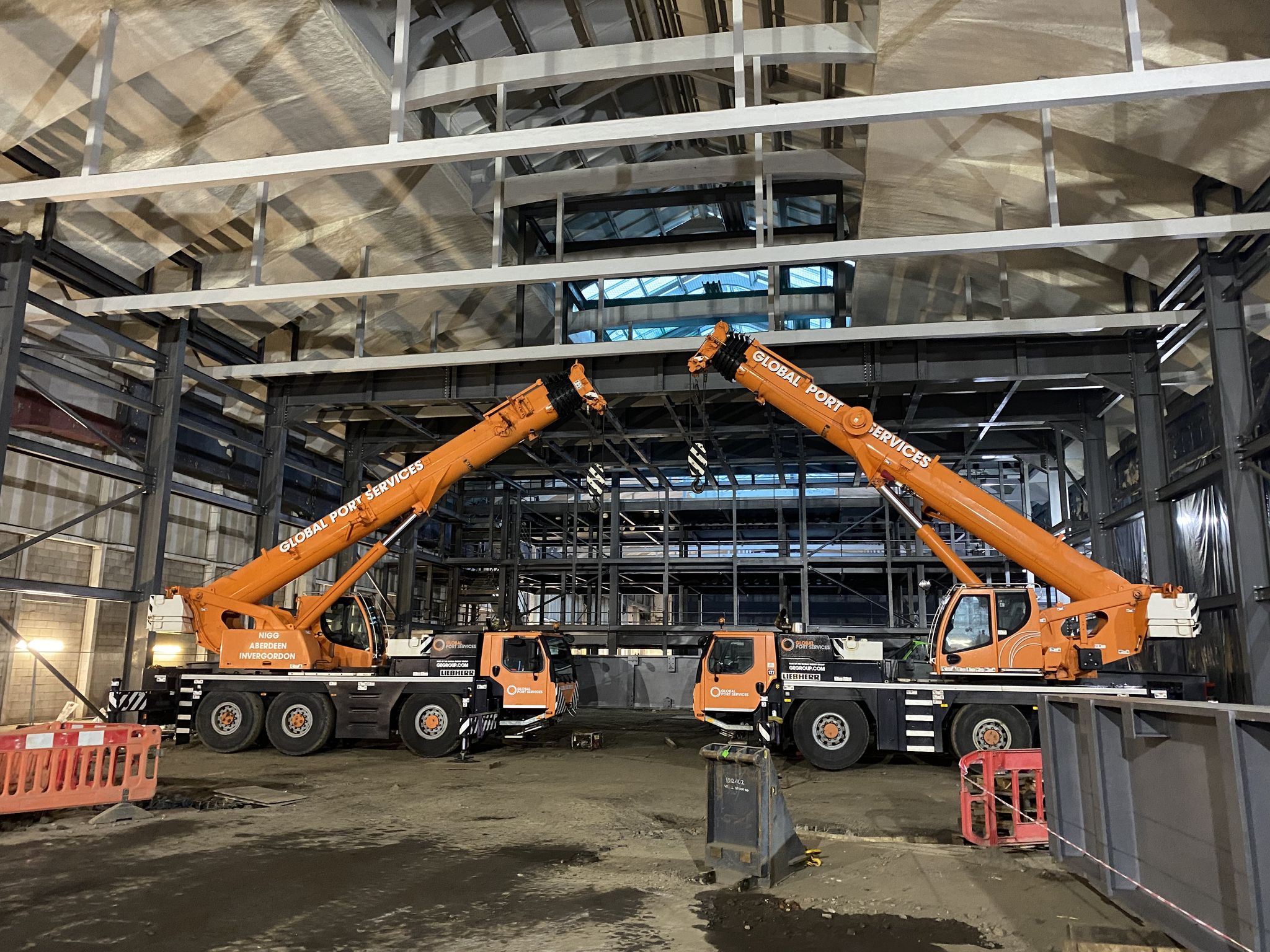 The 10,500 sq ft studio will be operated by BBC Studioworks and has already acted as the backdrop for STV Studios' upcoming Channel 4 drama Screw.
"We needed to build a really big prison set," said Sarah Brown, creative director of drama for STV Studios.
"We couldn't find a prison in Scotland we were able to use for the length of time we needed it.
"So we created our own studio really, at the Kelvin Hall.
"I remember going to the Kelvin Hall as a child to the carnival – and so it was amazing to be back there and amazing to be part of its rejuvenation as a studio space for Glasgow."
The studio will play a key role in developing the film industry in Glasgow, which has recently played host to several major film productions including Indiana Jones and The Flash.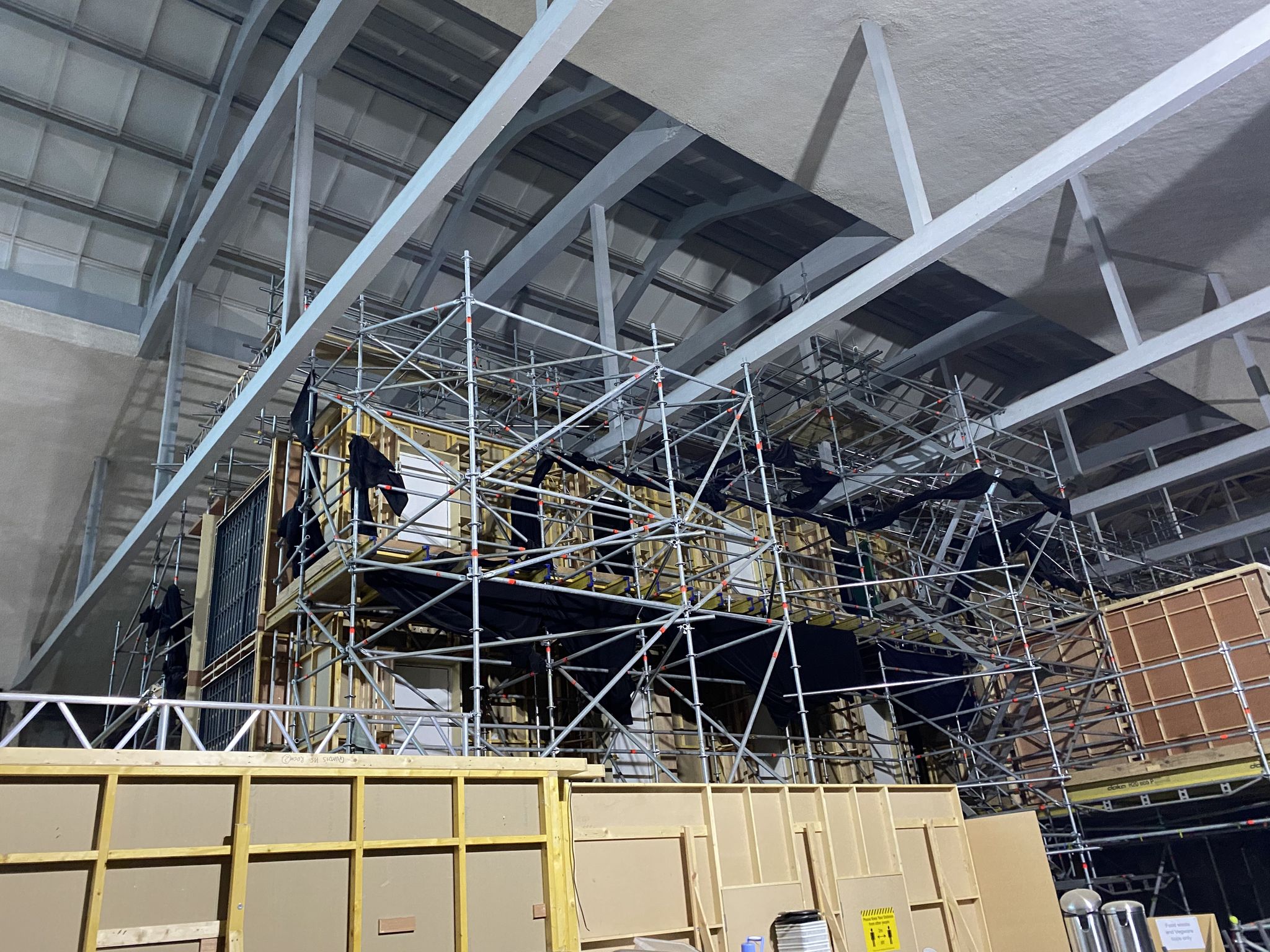 In the past two decades, the sector has brought in more than £350m for the local economy, as well as bringing jobs and opportunities for local residents.
"This is going to be one of our most important sectors as our economy recovers from Covid-19," said Susan Aitken, leader of Glasgow City Council.
"The fact that we in Glasgow are going to be in an even better position to respond to the demand and have a market and an industry to step-up and deliver, I think it's going to be very important for us."
Kelvin Hall first opened its doors as an exhibition venue in 1927 and has played a key role in Glasgow's cultural and sporting life ever since.
Production of one of the biggest films of 2022 will also start in the city next year.
Alongside this new studio, it seems that life on the Scottish screen is only set to get busier.