Comedian Joe Lycett has confirmed the £10,000 he appeared to shred in a livestreamed video was actually donated to LGBTQ+ charities.
The money had been thrown in a shredder after David Beckham failed to respond to the comic's ultimatum to withdraw from his sponsorship deal with Qatar, reported to be worth £10m.
However, in a second address to the former England player, Lycett confirmed the money was in fact donated to charities and that he "never expected" Beckham to respond.
While the money put in the shredder was real, the shreds which emerged at the other end were fake, Lycett said.
In a video posted on social media, Lycett said: "I would never destroy real money. I would never be so irresponsible. In fact, the ten grand had already been donated to LGBTQ+ charities before I even pressed send on the initial tweet last week.
"I never expected to hear from you. It was an empty threat, designed to get people talking.
"In many ways it was like your deal with Qatar, Daivd. Total bulls*** from the start."
The ultimatum was issued to Beckham as a result of his deal with Qatar in the run up to the World Cup.
Homosexuality is illegal in the country, selected by FIFA to host the 2022 tournament, with anyone found guilty of same-sex sexual activity punished with up to seven years in prison.
As a result of Beckham's failure to cut ties with Qatar, Lycett released a second video appearing to go through with his pledge and shredded £10,000 (symbolising £1,000 for every million Beckham is reportedly receiving) in a livestream.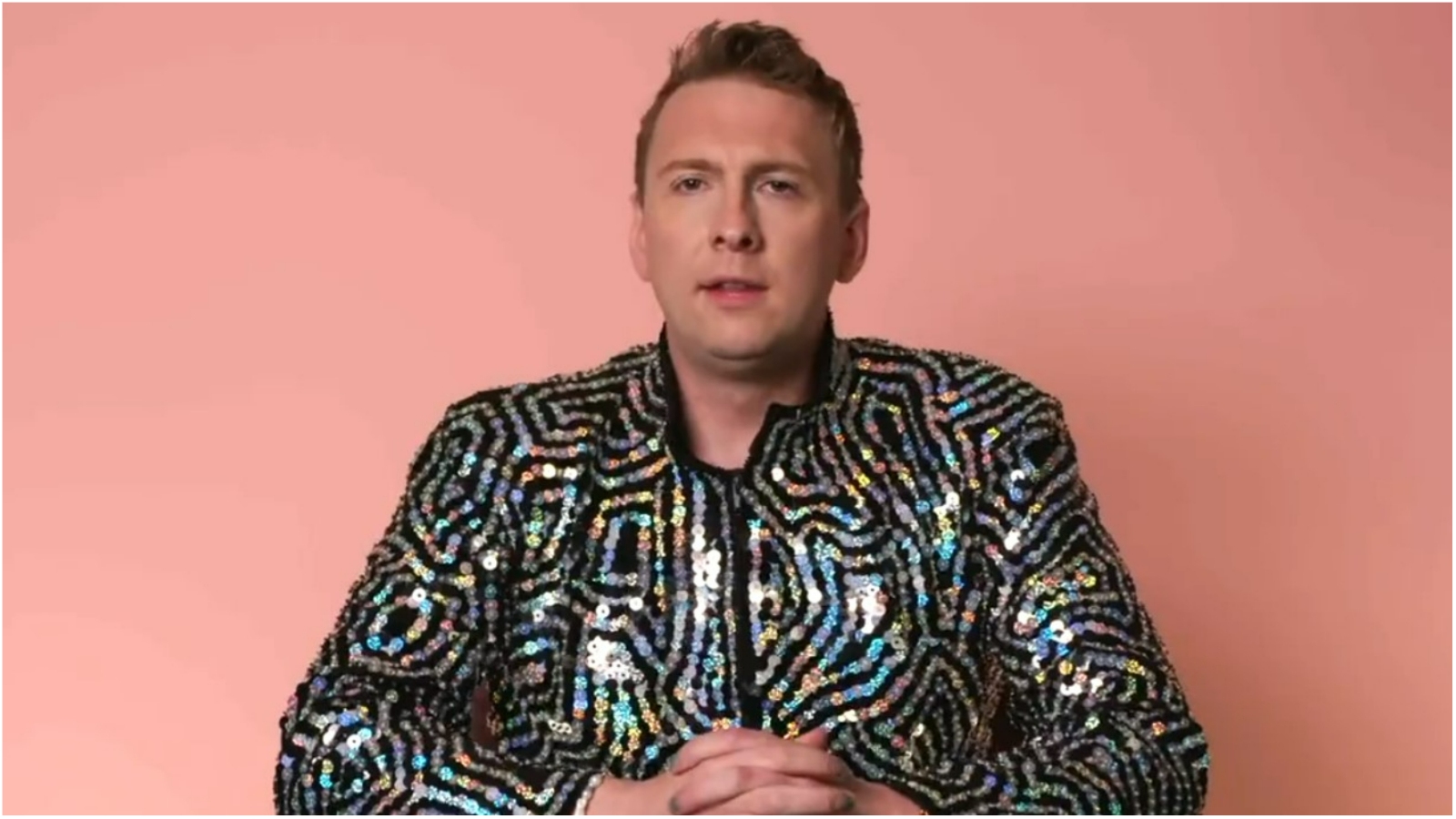 The video was broadcast on a website set up by Lycett entitled BendersLikeBeckham.com.
Despite confirming the money had not been shredded, Lycett said there was one thing he would shred, before revealing a copy of David Beckham's Attitude magazine cover.
Beckham became the first ever Premier League footballer to appear on the cover of a gay magazine in 2002, stating: "It shouldn't matter what people are and it never has done to me. It's just not an issue."
Lycett took that magazine cover and shredded it during the video posted on Monday.
He said: "I asked Attitude if I could shred it and they were more than happy to oblige."
Attitude magazine responded to the video stating: "The pleasure is all ours".
Beckham has not publicly responded to Lycett's actions.
The Birmingham comic had been running a countdown on the website, ending at 12pm on Sunday in time for the World Cup kick-off.
Footballers and human rights campaigners have been among those to condemn FIFA's decision to allow Qatar to host the tournament.
Debbi McCulloch, manager of Scottish Women's Premier League side Spartans, said the decision undermined football's values as a sport for everyone.
McCulloch told STV News: "The main feeling is disappointment. I think in hindsight it was a very poor decision and Qatar is not a country that should be hosting such a prestigious event – but money talks.
"Putting profits before people is unacceptable in my opinion, but hopefully it can influence future decisions.
"I don't think it sends out a good message at all, but we have to use this platform as a force for good.
"I came out when I was 18 years old and football was a big part of my life, and that support from football was big for me because back then there was a real stigma around homosexuality.
"For people today to not be able to come out and instead be discriminated against is disgusting in my opinion and has to change."
Despite the widespread concerns, FIFA have insisted everyone was welcome in Qatar.
STV News is now on WhatsApp
Get all the latest news from around the country
Follow STV News
Follow STV News on WhatsApp
Scan the QR code on your mobile device for all the latest news from around the country