Jack Whitehall is bringing his latest stand-up show to Glasgow's Hydro next month and there's one woman he's hoping to spot in the audience that night – Judy Murray!
I sat down with the much-loved comedian and actor in sunny Manchester as his tour kicked off to find out what we can expect from 'Settle Down' and in doing so, it very quickly emerged that he has a bit of a thing for our Judy.
He said: "We went to Andy Murray's hotel (The Cromlix) which was very nice – I have to say that in case Judy is watching. She's my weird crush!
"She comes to all my shows and is very supportive.
"Andy comes too but every time I am in Scotland, Judy is there.
"I'm a big fan of Judy Murray and I'm getting a little red talking about her. Is it hot in here?!"
It sounds like if Judy has got her hands on tickets for the tour, she'll witness Jack's most personal show yet.
It comes after the comedian announced he would be becoming a dad for the first time at the weekend – could this be a sign Jack is growing up?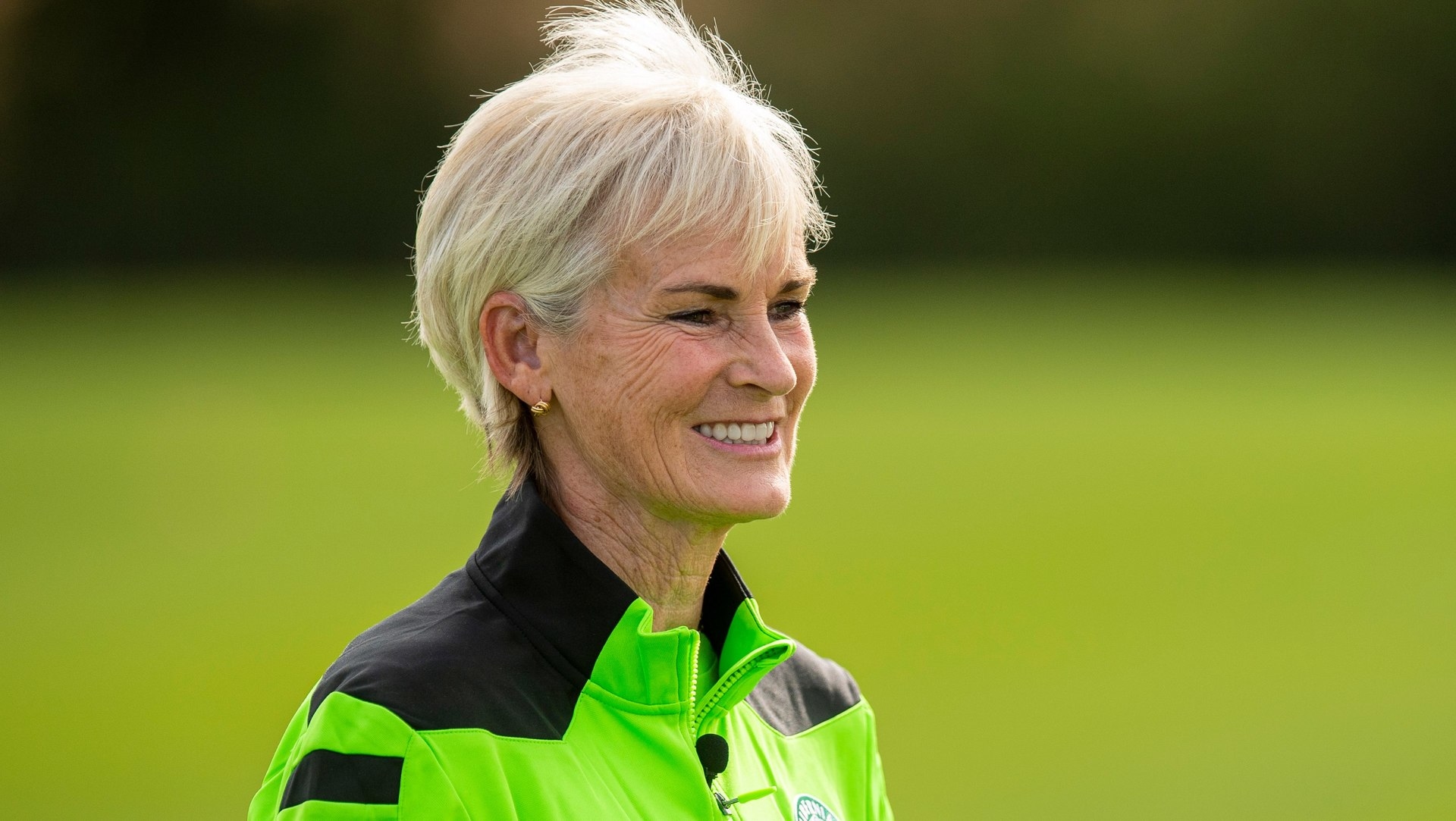 "This is my brand-new stand-up tour. It's been four years since I was last on tour and a lot of life has happened between then," he said.
"I've arrived at this place where I feel like I'm settling down a bit.
"I've got a house, a mortgage, a dog and a life partner and all of these things that have been going on in my life – it's a show about my struggle to do that and grow up and start seriously adulting."
Jack has been in a relationship with model Roxy Horner since 2020 – and she's had to quickly get used to her boyfriend dishing the dirt on their romance at gigs.
"For me it's fine," he said. "I think for my partner, it's been a little bit of a struggle getting used to this notion of me going up on stage and spilling the beans on every intimate detail of our lives.
"Although weirdly, when she came and saw it the other night there was a lot of jokes about our relationship.
"She was fine with all of that – what she took issue with was the jokes about our dog!
"After she said to me 'how dare you speak about Coco like that in front of all those people. She's an angel and a gift!'
"That was the only thing she was upset about: how rude I was about our ridiculous dog."
While fans can't wait to see the full show in Glasgow, Jack himself is delighted to be returning to the Scottish stage as it's a place which holds a special place in his heart.
"The Hydro is such a great venue. I love doing shows in Scotland," he said.
"I have such an affinity with Scotland because it's the birthplace of my comedy career, doing the Fringe and clubs like The Stand. That's where I cut my chops doing stand-up."
It's also the place Jack first performed alongside his dad, Michael Whitehall.
"It was the first time I did anything with my dad at the Edinburgh Festival.
"I got him on stage one night and there was a TV exec from the BBC who said 'that would be great on TV'.
"From that we ended up doing a chat show, a Netflix show and now ten years later, I've created a monster – and it all started up in Scotland."
Michael's dry wit and charm has seen the 83-year-old find an army of fans, particularly amongst female viewers (and many women in the STV office, as I pointed out to Jack).
"It's so strange he's become an unlikely sex symbol," he said.
"He was on Heat magazine's weird crush in between Dean Gaffney and Richard Osman. He was delighted!
"Octogenarian sex symbol – I never saw that one coming."
Jack told how he was once filming with his father in America, when a group of Americans walked past and recognised Michael but not him!
"That's the guy from 'Travels with my Father,' one said to another.
"'It's about an esteemed English gentleman who travels the world with his doofus son.' That's what I am now – the doofus son!"
Well, this doofus is doing not too badly for himself. As as well as his tour and TV commitments, Jack is starring in forthcoming sci-fi rom-com movie Robots.
Those early Fringe shows have certainly served Whitehall – both of them – well.
Jack Whitehall is performing at Glasgow's OVO Hydro on Monday June 19.