It's the end of an era – one that has guided many of us through huge cultural, technological and societal change.
The US computer software firm Microsoft has retired Internet Explorer, the legacy web browser launched 27 years ago.
The browser quickly became one of the most popular tools for accessing the internet when it was released in July 1995.
From the "dancing baby" meme to viral challenges to YouTube stars, the lifespan of IE encapsulated the zeitgeist over decades and was the go-to destination for the ideas and stories that defined the mood of the time.
But IE's time is now up and it was officially retired on June 15.
Microsoft had already paved the way for IE's demise, ending support for it in the Microsoft Teams web app last year and with plans to do the same via Microsoft 365 services soon.
By ending support, this means important security updates and bug fixes will no longer be rolled out.
The tech giant has gradually shifted away from the aging software after some 25 years on the scene, starting afresh with the new Edge browser in 2015 to coincide with the launch of Windows 10.
Support for the final version, Internet Explorer 11, has been maintained, but most people have already moved elsewhere.
STV News takes a look back at the browser's legacy and some of the key milestones in its lifetime.
Users
Internet Explorer was once the most widely used web browser, attracting 95% of surfers by 2003. That came after Microsoft used bundling to win the first browser war against Netscape, which was dominant in the 1990s.
Its usage share has since declined with the launch of Firefox (2004) and Google Chrome (2008), and with the growing popularity of mobile operating systems such as Android and iOS that do not support IE.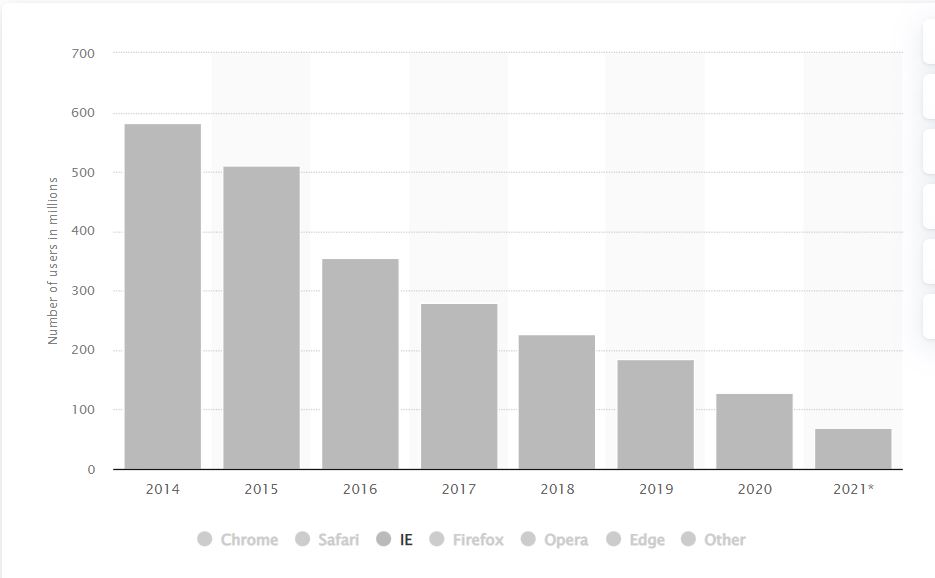 The number of people using Internet Explorer has been on a downward spiral over the last decade, with estimates for the browser's market share in 2022 sitting at about 0.38% across all platforms, according to web traffic analysis website Statcounter.
Memes
The "Dancing Baby" is widely credited as being the first big internet meme. It started off as an obscure graphic showing a baby doing a cha-cha type dance and then embarked on a viral journey following a series of email exchanges.
It's spread across the wider internet accelerated when it was turned into a GIF, an image format invented in the late 80s by a US software engineer.
The meme reached its zenith when it featured in the US comic drama series Ally McBeal as a metaphor for the protagonist's ticking biological clock.
Memes defined much of the 2010s conservation on the internet, evolving to encompass everything from hashtags to viral videos.
The dictionary defines them as cultural items in the form of an image, video, phrase, etc, that is spread via the internet and often altered in a creative or humorous way.
On niche forums, memes peddling subversive or insular humour, known as dank memes, were standard fare. But they quickly evolved to become rather wholesome and appealing to the mainstream media – and it was those memes that gained worldwide fame.
One example is "This is Fine" meme, which shows a cartoon dog trying to assure himself that everything is fine, despite sitting in a room that is engulfed in flames. It has frequently been used to convey a sense of self-denial or acceptance in the face of a hopeless situation and is often used in a political or sporting context among online discourse.
Internet challenges
In the summer of 2014, our social media feeds were awash with people doing quite an odd thing – pouring buckets of icy cold water over their heads.
The viral charity campaign became a phenomenon as people doused themselves and then nominated friends and family members to take up the challenge.
It was all for a good cause, though, as donations raised by those brave enough to take part went towards funding research for motor neurone disease.
That challenge came hot on the heels of another viral sensation in early February 2013, which saw thousands of "Harlem Shake" videos being made and uploaded to YouTube every day at the height of its popularity.
The trend involved one person dancing or acting strange among a room full of others going about routine business. After the drop in the song and a video cut, everyone starts dancing or acting strangely.
Chat and technology
The way we communicate with each other online has changed beyond all recognition.
Four years after Internet Explorer was released came the arrival of MSN Messenger, which consisted of basic features, such as plain text messaging and a simplistic contact list.
It was a vital tool for youngsters and students keeping in touch with friends – highlighted by the outpouring of emotion online when it was fully retired in 2014. The memories of youth very much formed the backbone of the nostalgia felt by many as another aspect of childhood was consigned to the history books.
In its place is all manner of communication platforms – Facebook Messenger, WhatsApp, Skype, Zoom, Slack, Instagram, Twitter, LinkedIn, YouTube, Reddit and all manner of forums to suit all hobbies and tastes. Take your pick.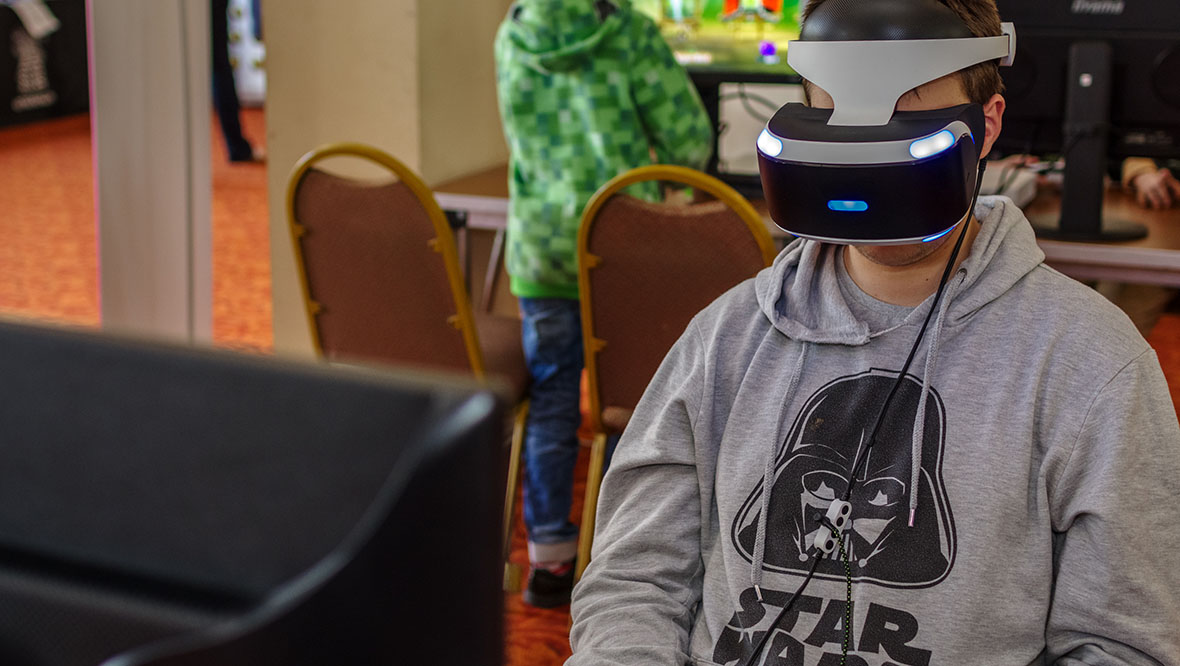 Gamers on Playstation and Xbox consoles talk to each other on headsets while they play and football fans comment on the action in real time as they watch on live streams.
Where once there was internet cafes and all-night computer centres at universities, now most of the population has a broadband connection and WiFi coverage.
The DVD and iPod has come and gone, streaming services such as Netflix and Spotify are king.
In terms of browsers, you now have Google Chrome, Mozilla's Firefox, Apple's Safari, Vivaldi and, of course, Microsoft's Edge. There is no room anymore for IE amid the relentless pace of technological change.
Dot-com bubble
The dot-com bubble, also known as the dot-com boom caused by excessive speculation of internet-related companies in the late 1990s.
The rapid growth in dot-com enterprisers proved to be unsustainable, and, after reaching a high point in March 2000, the dot-com bubble burst. After another 12 months, many of those once-high-flying dot-com companies were finished.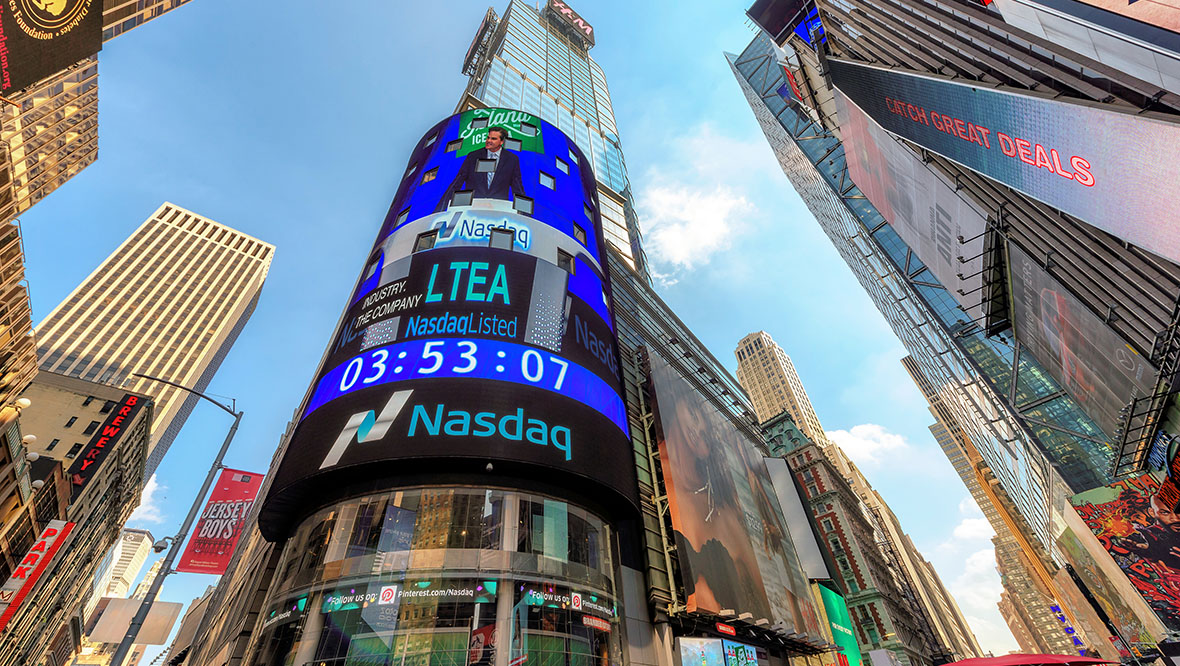 Between 1995 and its peak in March 2000, the Nasdaq Composite stock market index rose 400%, only to fall 78% from its peak by October 2002, giving up all its gains during the bubble.
Some companies that survived, such as Amazon.com, lost large portions of their market capitalisation, with Cisco Systems alone losing 80% of its stock value.
Internet celebrities
Once-upon-a-time, celebrity status was bestowed on people who were rock stars, television presenters or playing sport at elite level.
But the internet changed that forever. The famous quote attributed to Andy Warhol certainly resonates, he said: "In the future, everyone will be world-famous for 15 minutes."
And that applied to the early cohort on appeared in the Big Brother house, Channel 4's programme that allowed the public to watch the every move of "ordinary" people cooped up away from civilisation.
Jade Goody, who appeared in the third series of the show in 2002, achieved worldwide fame before she became embroiled in a number of scandals that spawned hate campaigns online.
Websites and social media pages revelling in Goody's illness sprung up in the aftermath of her bullying behaviour towards Bollywood actress Shilpa Shetty on Celebrity Big Brother in 2007.
Goody died in 2009 at the age of 27 after being diagnosed with cervical cancer the previous year.
The internet era has also created celebrities who have enjoyed fame well beyond their 15 minutes, as well as generating them incredible wealth.
Among those are YouTubers, TikTokers and bloggers.
Individual users record videos of their daily lives and upload them online – known as video blogging or, more commonly, vlogging.
One example is Swedish internet celebrity PewDiePie, who uploads gaming and comedy videos on YouTube.
As of September 2019, he has around 100 million subscribers and is the most-subscribed non-corporation YouTuber.
New Technology
Internet Explorer heralded a new dawn for many – giving them access to one of the greatest inventions of the 20th century.
Its legacy will no doubt live on, having come pre-installed on desktop Windows computers for more than decades.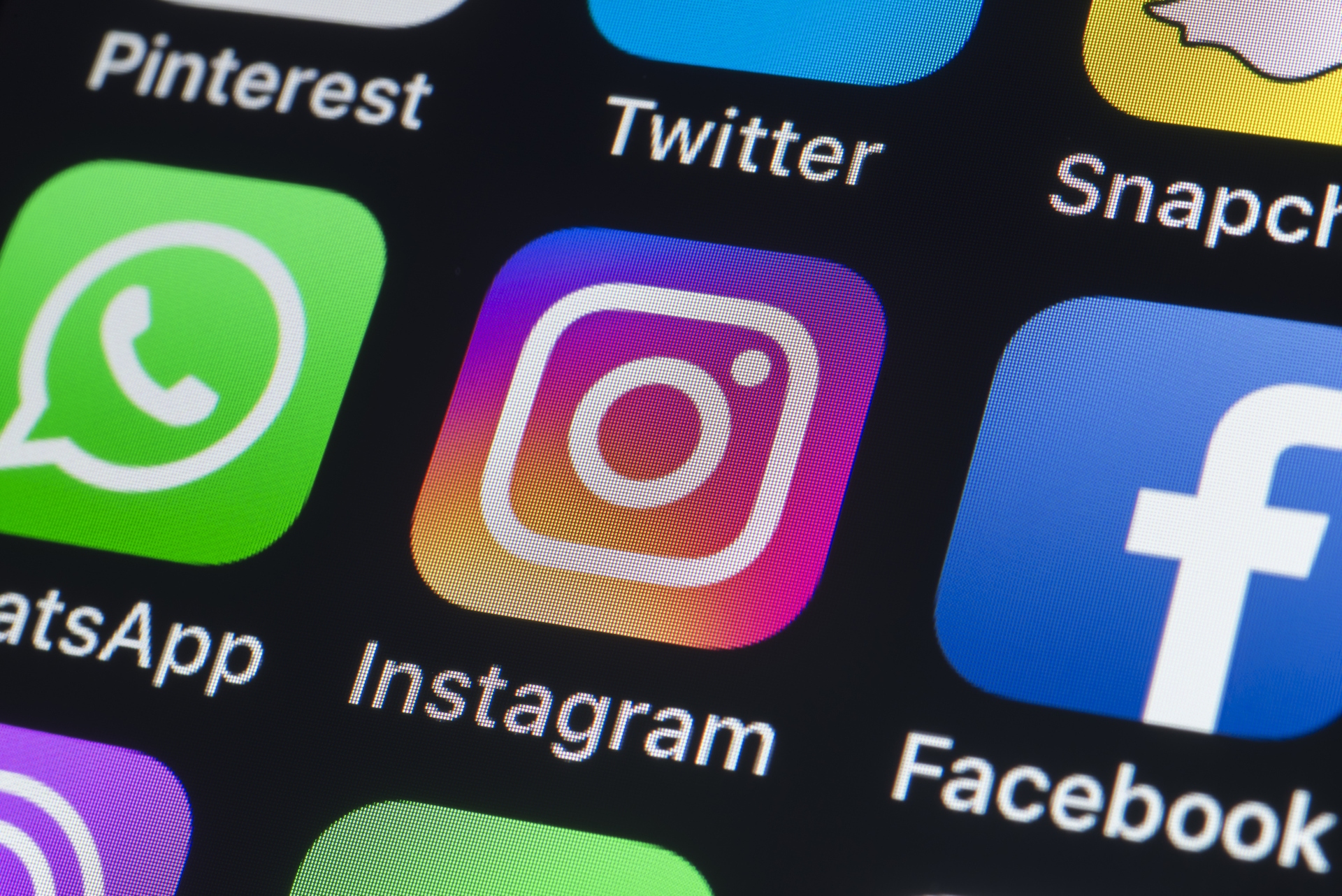 But mobile and tablet internet usage has overtaken the number of people desktops worldwide. Many now access the internet through pre-installed browsers on Apple iPhones and Android phones.
IE – once the revolutionary – has become a victim of the ongoing internet revolution.
STV News is now on WhatsApp
Get all the latest news from around the country
Follow STV News
Follow STV News on WhatsApp
Scan the QR code on your mobile device for all the latest news from around the country