Harry Styles fans were left fuming on Thursday after resellers listed tickets to his Edinburgh gigs for almost £5,000.
Presale for the star's gig on May 26 next year sold out hours after being released, leading to the announcement of an additional show on May 27.
Fans waiting in queues before the sale began on Thursday complained of 120,000+ people ahead of them, with many taking to social media to express their discontent.
One wrote: "I literally know I'm not getting Harry Styles tickets but I will not be leaving this damn Ticketmaster queue until I've officially failed."
Another lamented over face-value prices, stating: "Anyone who's just got Harry Styles tickets is not experiencing the same cost of living crisis I'm experiencing."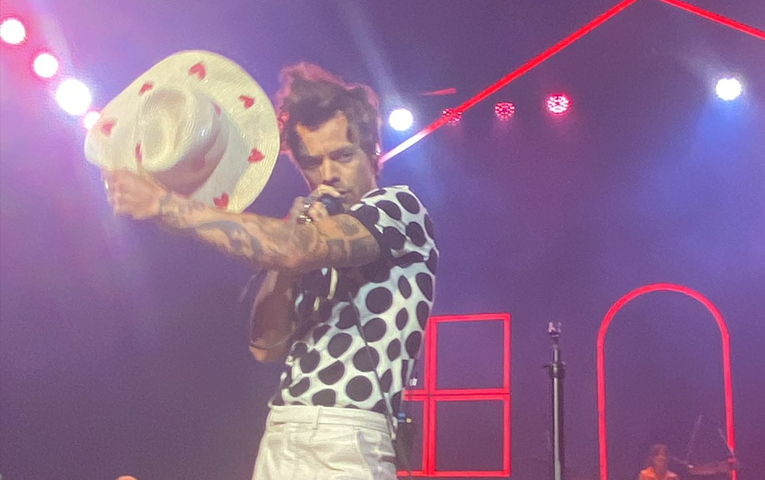 However, hundreds of thousands of fans flooded the portal – selling out the presale, which is meant for those who sign up for advance access.
Scalpers were among these too, and within minutes of the presale beginning, tickets for exorbitant amounts began to pop up on reselling websites like Viagogo – with some going for more than £4,000.
One single ticket for the front section dubbed "Jonny's Place" was listed for £4,661 – £4,466 more than the face-value price of £195, excluding extra fees.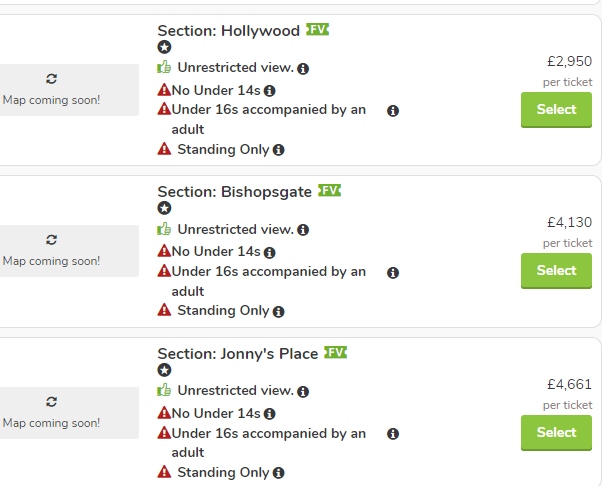 A ticket in "Bishopsgate", just to the left of "Jonny's Place", is being touted at £4,130 – £3,935 more than the original price.
One angry fan took to Twitter with some choice words for scalpers: "Absolutely f*** the people who've ALREADY scalped Harry Styles tickets and are selling them on when some of us are still in the presale queue. B*******."
Another addressed the star directly, saying: "It is absolutely ridiculous that your fans cannot get tix [sic] to your shows. My child pre-registered. Nope. Waitlist given. Nope.
"Signed in hours early for general sale. Nope. Completely unacceptable. Meanwhile ppl are buying up to 8 tix each when they get in & scalp."
The star's gig at Ibrox Stadium in Glasgow earlier this year saw more than 50,000 fans flock to highly-anticipated concert.
Fresh off a sold-out 43-date arena tour in 2022, and two special One Night Only shows in New York and London this year, the 2023 European leg will also be Harry's first full stadium outing in the region.
Tickets for the Edinburgh gigs will go on general sale on Friday, September 2 at 10am on the Gigs in Scotland website.