A guitar played by Kurt Cobain at Nirvana's last performance is estimated to fetch between one million to two million US dollars (£820,000 to £1.64m) at auction.
Julien's Auctions has announced a line-up of rock 'n' roll items to mark its 20-year anniversary, including Eric Clapton's guitar The Fool and Cobain's SkyStang I.
Cobain's blue Fender Mustang electric guitar was used during Nirvana's 1993 to 1994 tour dates, up to the band's final performance with Cobain at Terminal Einz in Munich in March 1994, which took place just over a month before the singer's death.
A Fender Stratocaster, also played by Cobain, is expected to be auctioned for between 500,000 to 700,000 dollars (£409,393 to £573,150).
The cream electric guitar was smashed at the end of Nirvana's performance in Buenos Aires in 1992 and the body includes the band members' signatures and a poem by Dave Grohl written within a heart-shaped bubble.
The poem reads: "Hello. My name is Dave. I like rave. It'll drive me to my grave. But I'm not dumb. I play drums with two green thumbs and a sour plumb that makes the roof of my mouth numb – David."
Other Cobain items on offer include his signature distressed and patched Levi's button-fly blue jeans with rips, a button-front argyle cardigan as well as his cassette tapes with handwritten notes, a pack of cigarettes, an In Utero promotion poster and more.
Headlining the auction stage for the collection Played, Worn And Torn: Rock N Roll Iconic Guitars And Memorabilia is Clapton's 1964 Gibson SG electric guitar, The Fool, which is also estimated to fetch between one million and two million dollars.
Other sale highlights include a restored 1977 Lincoln Continental Mark V owned by Elvis Presley and an original 1966 Chevrolet Corvette Stingray owned and driven by Guns N' Roses guitarist Slash.
A cape custom made and worn on stage by Dolly Parton during the 1970s will also go on sale, as will Sinead O'Connor's access-all-areas personal artist credentials/badge laminate issued to her and worn on stage at her performance at the Bob Dylan 30th Anniversary Concert Celebration in 1992.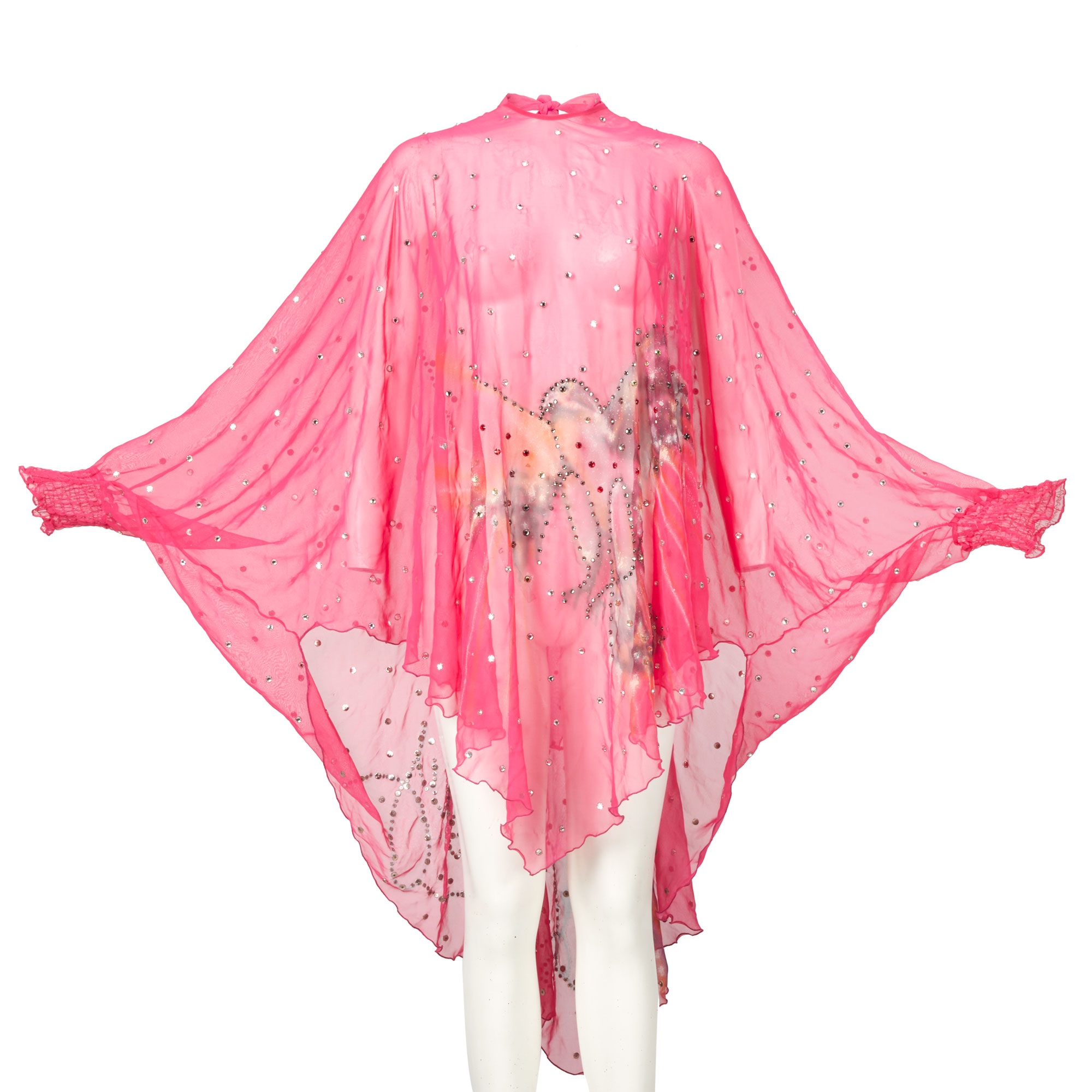 Darren Julien, president and founder of Julien's, said: "For Julien's two-decade anniversary, we're turning it up to 20 with this definitive music auction of a lifetime that encompasses all genres from classic rock, punk, hard rock, metal, progressive, grunge, rap, country, the blues and beyond.
"From the stage to studio, we've curated over 1,000 of the most culturally significant and historically important music artefacts ever to be offered for sale to the public. It has been our privilege and honour to be entrusted in preserving the legacy of rock and roll through the years at our annual tentpole auction event which we are excited to hold."
Played, Worn And Torn: Rock N Roll Iconic Guitars And Memorabilia will launch with a special evening session on Thursday November 16 and traditional sessions on Friday November 17 and Saturday November 18 at Hard Rock Cafe Nashville, with some of the proceeds going to mental health initiative Kicking The Stigma.
Before the auction, an exhibition tour will travel to London, taking place from October 17 to October 22 at Hard Rock Cafe, Piccadilly Circus.Show less
STV News is now on WhatsApp
Get all the latest news from around the country
Follow STV News
Follow STV News on WhatsApp
Scan the QR code on your mobile device for all the latest news from around the country