'Go and interview Paul Black in a spa.' Yes! I thought I had won a watch with this one, as did my colleagues when I posted pictures 'relaxing' in robes while at work…
In reality, this was the sweatiest, stickiest interview I have ever done. If you think there is any glamour in this job, think again.
Comedian Paul Black's show at this year's Edinburgh Fringe is called Self-Care Era, so it seemed like the logical location and, sweat aside, it was the perfect backdrop for the internet sensation to tell me all about it.
Paul explained: "I've done this one a few times in Glasgow, but I am doing a full run of it at the Fringe and it is all about how to look after yourself.
"I've always wanted to do a Ted Talk but I'm not qualified to do that, so I thought I would just invent my own. I've got a 12-step guide to self-care where I teach you everything you need to know. But I won't be wearing a robe, sadly."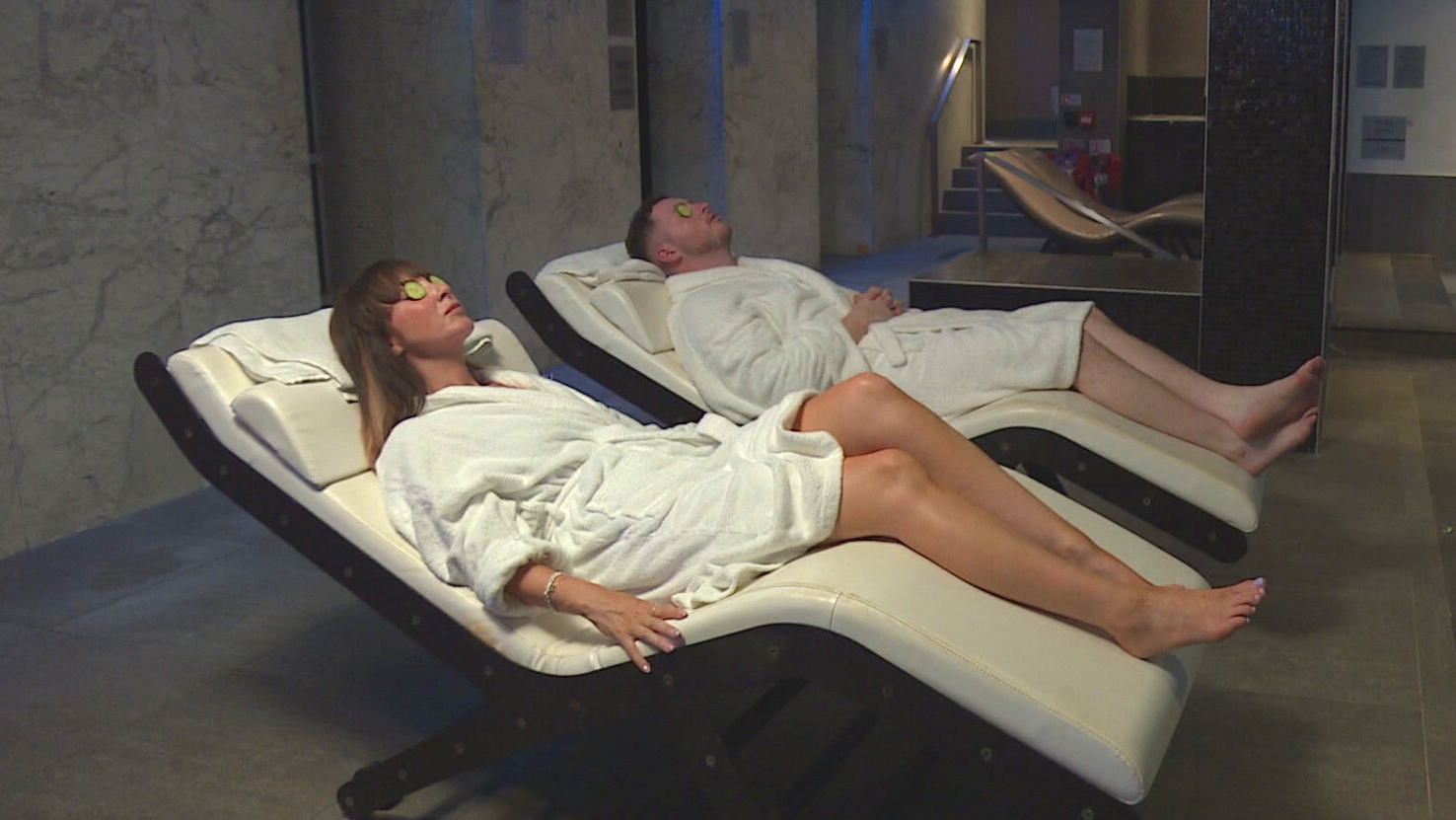 Paul has risen to fame over the past couple of years on Instagram and TikTok with his hilarious videos based on typical Glaswegian mum and dad antics. Sketches which have amassed hundreds of thousands of views and attracted the attention of some well-known fans.
"It's the ultimate validation. When Kevin Bridges is in your DMs saying 'love your stuff', you're like 'you know what Kevin, thank you'. But one of the weirdest ones was Nicola Sturgeon, she's a big fan. (She's not a big fan.) She follows me, but to me that means she's a big fan!"
Paul has many big fans, so much so he sold out his debut stage show in Edinburgh last year and is very close to doing the same again.
He must surely love being in the capital then?
"I'll be honest. I have been a lifelong hater of Edinburgh, as a Glaswegian. But since doing the Fringe there, I've come round. I like Edinburgh, it makes me feel rich. It's so nice there, everybody's rich. I will be cutting about living out my main character fantasy."
Paul recently took a step closer to realising his main character fantasy when he flew to Cannes to discuss a potential film idea he has been working on. With that, more live shows and TV writing and acting in the works, we're going to be seeing a lot more of Paul Black in the future.
For now though, you can catch him at the Gilded Balloon at the Museum until August 10. We could all do with a little Self-Care.
Catch up with What's On Scotland on the STV Player.