One minute it was 2019 and now here we are in 2022.
We've moved on from when the Covid pandemic all but wiped out trips to see a film on the silver screen.
However, the movie industry will be keeping a close eye on the Omicron variant as major lockdowns in the past have led to cinema chains closing their doors due to restrictions as well as a shortage of new releases.
But for now let's shine a light on 2021 and how audiences flocked to enjoy all those previously delayed blockbusters.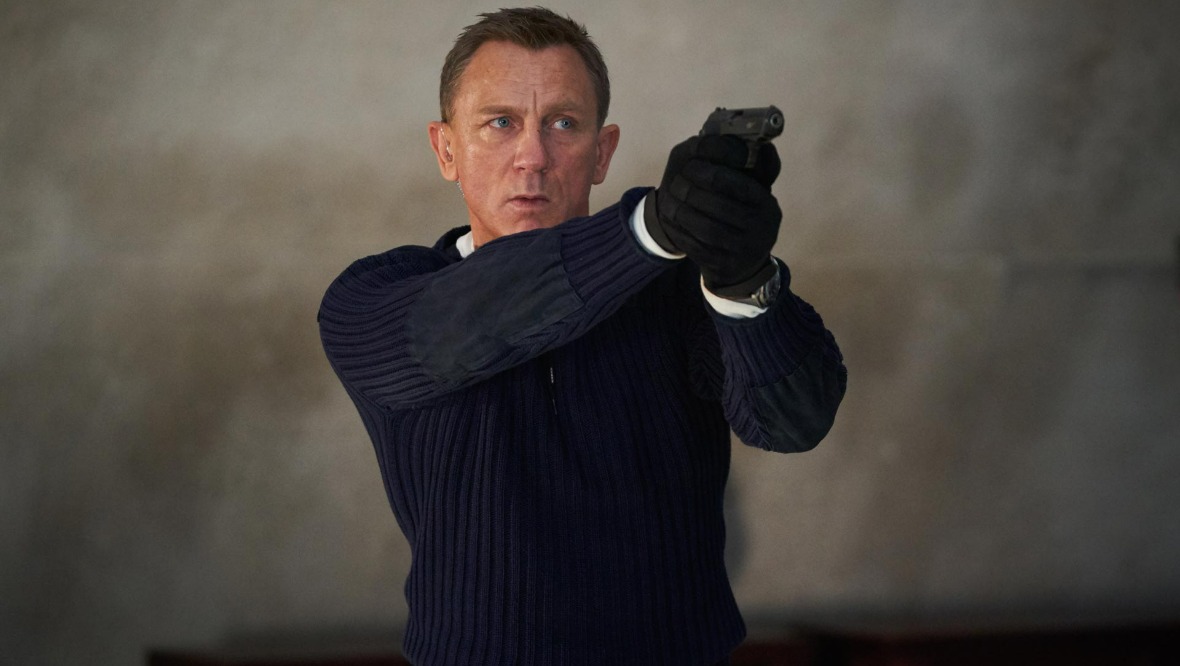 Daniel Craig's final outing as James Bond in No Time to Die was a box office hit and helped drive customers back to cinemas. At the time of writing, it has so far banked $774m worldwide from a $250m-$301m budget.
However, the final accounts might not look so peachy once you add in marketing expenses and the cost of repeatedly delaying the film. MGM and Eon Productions may need a few more hundred-million dollars just to break even.
Marvel's Black Widow also fared well despite being released simultaneously in theatres and on Disney+.
Scarlett Johansson filed a lawsuit against The Walt Disney Company over the dual release, claiming it exempted the studio from paying "very large box office bonuses" that the star would've reportedly been entitled to. The suit was later settled for an undisclosed sum.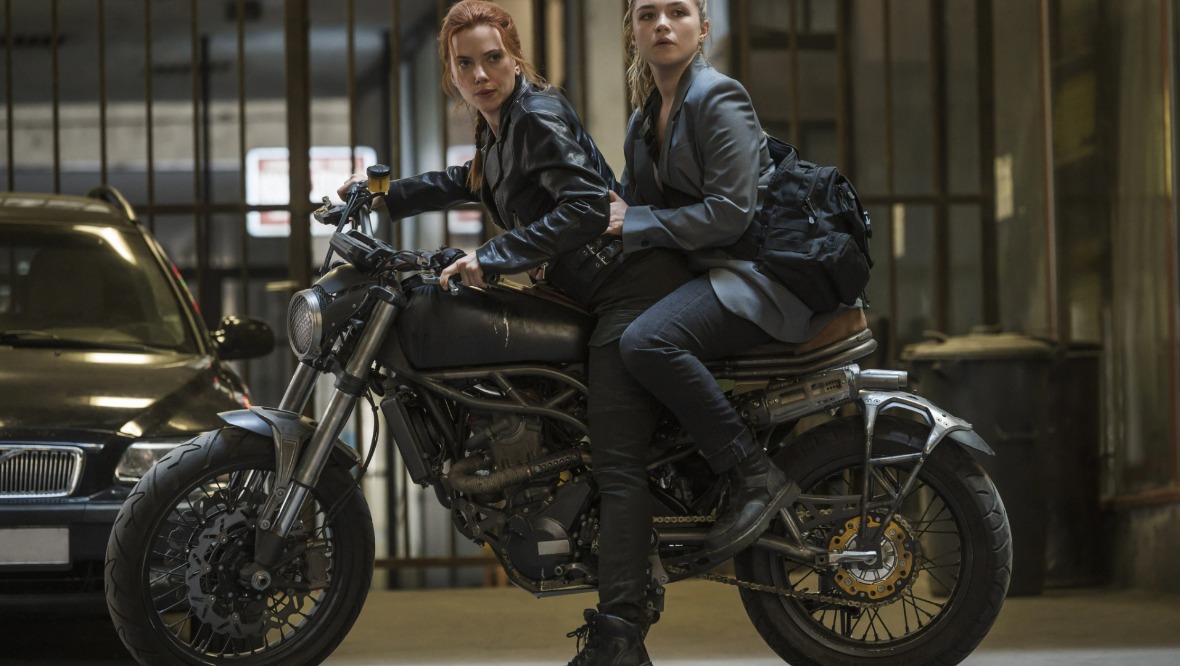 Spider-Man: No Way Home was always going to be box office gold. Following its release last month it took in almost $601m worldwide during its opening weekend.
It has since gone on to become the first pandemic-era film to top $1bn.
My favourite Marvel of the year was Shang-Chi and the Legend of the Ten Rings. The less said about Eternals the better.
Steven Spielberg's West Side Story was also a box office disappointment despite its positive critical reception.
Following the lacklustre response to Tenet post-lockdown back in 2020, Warner Bros. decided to release its entire 2021 slate simultaneously in theatres and on its streaming service, HBO Max.
The move was seen as a blow to the industry, with Tenet director Christopher Nolan stating it made "no economic sense".
It's yet to be seen whether the gamble has paid off, but Dune became the second WB film of the pandemic-era to cross $100m in the United States and Canada following Godzilla vs. Kong.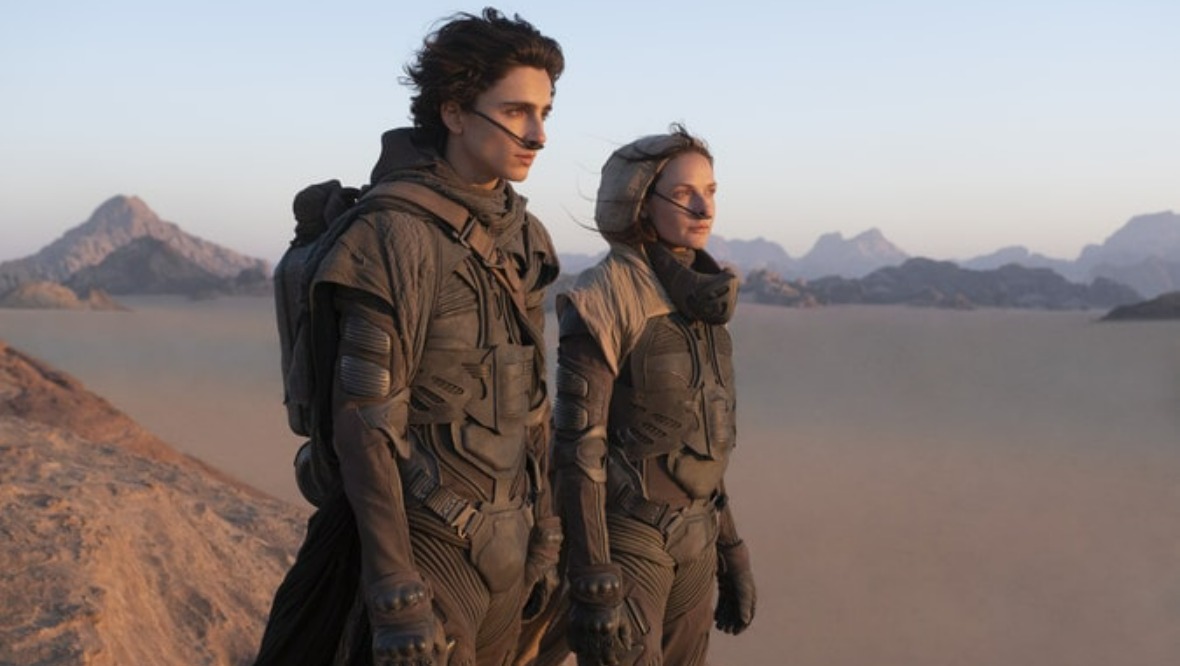 Dune, which has so far raked in $393m worldwide, even returned for a limited theatrical run at IMAX theatres.
It was the streaming giants that kept audiences entertained throughout the first year of the pandemic. That didn't stop in 2021.
Red Notice, starring The Rock, Ryan Reynolds and Gal Gadot, became the most watched movie in Netflix history. Within 18 days of its release in November it racked up 328.8 million viewing hours – dethroning Sandra Bullock's Bird Box.
Army of the Dead, Fatherhood, The Guilty and Sweet Girl also seemed to hit the right note with viewing audiences.
I wrote this last year and it bears repeating again: Life as we knew it is long gone.
I'm not being a Debbie downer; we have a vaccine and there is light at the end of the tunnel despite what Covid-19 variant rears its ugly head.
The movie industry has adapted, but near billion-dollar box office profits are a rare occurrence – unless breaking the Chinese film market like The Battle at Lake Changjin and Hi, Mom.
So on that note, here's some of the films that will be looking to make and break pandemic-era records and transport us to another world this year.
'Lights, camera, action!'
Moonfall
From director Roland Emmerich (Stargate, Independence Day, The Day After Tomorrow), expect explosions galore in Moonfall.
When a mysterious force knocks the moon from its orbit around Earth, it is sent hurtling on a collision course with life as we know it.
With mere weeks before impact and the world on the brink of annihilation, NASA executive and former astronaut Jo Fowler (Halle Berry) is convinced she has the key to saving us all – but only one astronaut from her past, Brian Harper (Patrick Wilson), and conspiracy theorist K.C. Houseman (John Bradley) believe her.
These unlikely heroes will mount an impossible last-ditch mission into space, leaving behind everyone they love, only to find out that our moon is not what we think it is.
Uncharted
Based on the much-loved video game series, Uncharted will introduce audiences to a young street-smart Nathan Drake (Tom Holland) as he embarks on his first treasure-hunting adventure with wisecracking partner Victor 'Sully' Sullivan (Mark Wahlberg).
The action-adventure will span the globe as the pair go in dangerous pursuit of "the greatest treasure never found" while also tracking clues that may lead to Drake's long-lost brother.
The Gray Man
With a production budget of $200m, The Gray Man is the most expensive film ever made by Netflix.
Directed by Anthony and Joe Russo (Avengers: Infinity War/Endgame) and starring Ryan Gosling and Chris Evans, the action-thriller is yet to receive a release date.
The film's story revolves around Court Gentry (Gosling), an ex-CIA operative who is hunted down across the globe by former colleague Lloyd Hansen (Evans).
Ana de Armas, who starred with Gosling in Blade Runner 2049 and Evans in Knives Out, is also part of the cast alongside Bridgerton's Rege-Jean Page, Iron Fist's Jessica Henwick, and Oscar-winner Billy Bob Thornton.
The Northman
This epic historical film reunites Big Little Lies' Alexander Skarsgard and Nicole Kidman.
Set at the turn of the tenth century in Iceland, it follows Viking prince Amleth (Skarsgard) as he heads out on a mission of revenge to seek justice for his murdered father.
The cast also includes Anya Taylor-Joy, Ethan Hawke, Bjork and Willem Dafoe.
The 355
This action-spy flick looks very much my cup of tea.
It's about a CIA operative who is forced to team up with other international agents to recover a top-secret weapon.
With a cast that includes Jessica Chastain, Lupita Nyong'o, Diane Kruger, Penelope Cruz and Fan Bingbing, I'm expecting action-packed fight scenes and well-delivered one-liners.
If the film does well, we could see more female-led action movies in the spirit of Mission: Impossible and James Bond.
Top Gun: Maverick
It's going to be Top Gun: Retired by the time this comes out.
The highly anticipated sequel was originally due to hit the big screen in 2019. Following repeated delays, Tom Cruise will hopefully be back in action as Pete 'Maverick' Mitchell this May.
After more than 30 years of service as one of the Navy's top aviators, Maverick finds himself training a detachment of Top Gun graduates for a dangerous mission.
One of the pilots – Lt. Bradley Bradshaw/Rooster (Miles Teller) – turns out to be the son of Maverick's late best friend Nick Bradshaw/Goose.
Facing an uncertain future and confronting the ghosts of his past, Maverick is drawn into a confrontation with his own deepest fears, culminating in a mission that demands the ultimate sacrifice from those who will be chosen to fly it.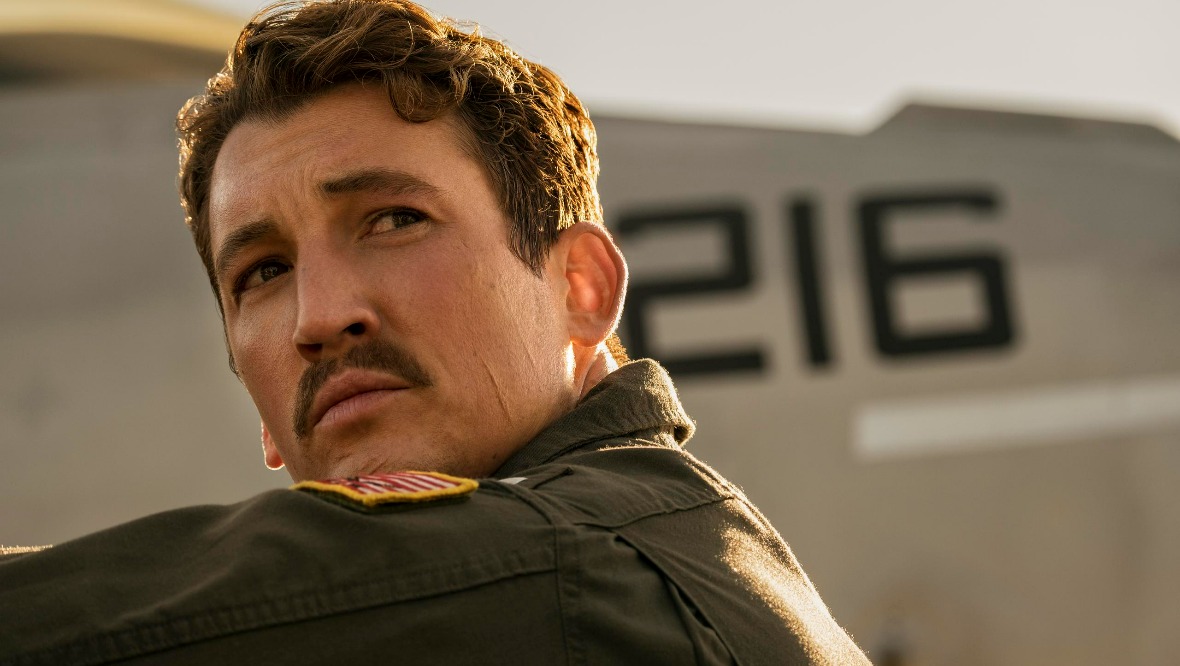 With Jerry Bruckheimer back in the producer's chair, expect high-octane action from the get-go.
Val Kilmer will also return as Tom 'Iceman' Kazansky and Oscar-winner Jennifer Connelly replaces Kelly McGillis as Maverick's love interest.
Elvis
Elvis was due out last year but was delayed, so let me just copy/paste what I wrote before.
With Baz Luhrmann (Moulin Rouge!, Romeo + Juliet, The Great Gatsby) in the director's chair, you just know that this biographical drama is going to get fans all shook up with excitement.
Starring Austin Butler (Elvis Presley), Tom Hanks (Colonel Tom Parker) and Olivia DeJonge (Priscilla Presley), the film will chronicle the life and career of the rock-and-roll King.
It was actually during filming in Australia that Hanks and his wife, Rita Wilson, tested positive for coronavirus.
Production was halted due to the pandemic and eventually resumed in September 2020.
The film is now scheduled for release this June, with Luhrmann confirming the date via a teaser on Instagram.
Other blockbusters to watch out for:
The Lost City: The action-romcom, starring Sandra Bullock and Channing Tatum, has a very Romancing the Stone vibe. The film revolves around a reclusive novelist who gets kidnapped during a book tour and her cover model who sets out to rescue her.
Don't Worry Darling: An unhappy housewife in the 1950s discovers a disturbing truth, while her loving husband hides a dark secret. Olivia Wilde's psychological thriller stars Florence Pugh, Chris Pine and Harry Styles.
The Pale Blue Eye: The gothic thriller – coming to Netflix – will follow Christian Bale as detective Augustus Landor as he teams up with Harry Melling's Edgar Allan Poe to solve a series of murders at a military academy in 1830. Gillian Anderson, Robert Duvall, Lucy Boynton, Toby Jones and Charlotte Gainsbourg also make up part of the cast.
Mission: Impossible 7: I know he's like marmite to some people, but I love Tom Cruise as IMF agent Ethan Hunt. As long as he doesn't kill himself during one of his outrageous stunts, this film – set for release in September – will be followed by a sequel in 2023.
Avatar 2: More than a decade on, we should finally be seeing James Cameron's sequel to his Oscar-winning Avatar.
Babylon: The period drama – reportedly set during the golden age of Hollywood – features an all-star cast including Brad Pitt, Margot Robbie, Eric Roberts, Max Minghella, Samara Weaving, Olivia Wilde, Spike Jonze, Phoebe Tonkin and Tobey Maguire.
Bullet Train: The film will follow five assassins on board a fast-moving bullet train who find out their individual assignments have something in common. With a cast including Brad Pitt, Aaron Taylor-Johnson, Michael Shannon, Andrew Koji and Logan Lerman, I expect this will pack a punch.
The Unbearable Weight of Massive Talent: Nic Cage playing a cash-strapped Nic Cage, who ends up as a CIA informant after accepting money to hang out with a drug kingpin superfan.
Escape from Spiderhead: Chris Hemsworth, Miles Teller and Jurnee Smollett lead the cast of this action sci-fi. The Netflix film, set in the near future, follows two convicts as they confront their pasts in a facility run by a visionary who gives them emotion-altering drugs.
'Crash, bang, wallop!'
The Batman
Set during The Dark Knight's second year of crimefighting, Batman is on the hunt for the Riddler, a serial killer targeting elite Gotham City citizens.
During the investigation Bruce Wayne uncovers corruption that connects to his own family, forcing him to team up with new allies to catch the bad guys and bring them to justice.
While I'm not a massive fan of Robert Pattinson, who will be taking over the Batman mantle from Ben Affleck, I have been wrong in the past about casting choices.
I didn't think Heath Ledger would make a good Joker. I was wrong. I also didn't think Rooney Mara would pull off Lisbeth Salander. Again, I was wrong.
I did enjoy Pattinson in Tenet. In fact, he was the only thing I liked about that movie. So despite my initial reservations, I genuinely cannot wait for The Batman.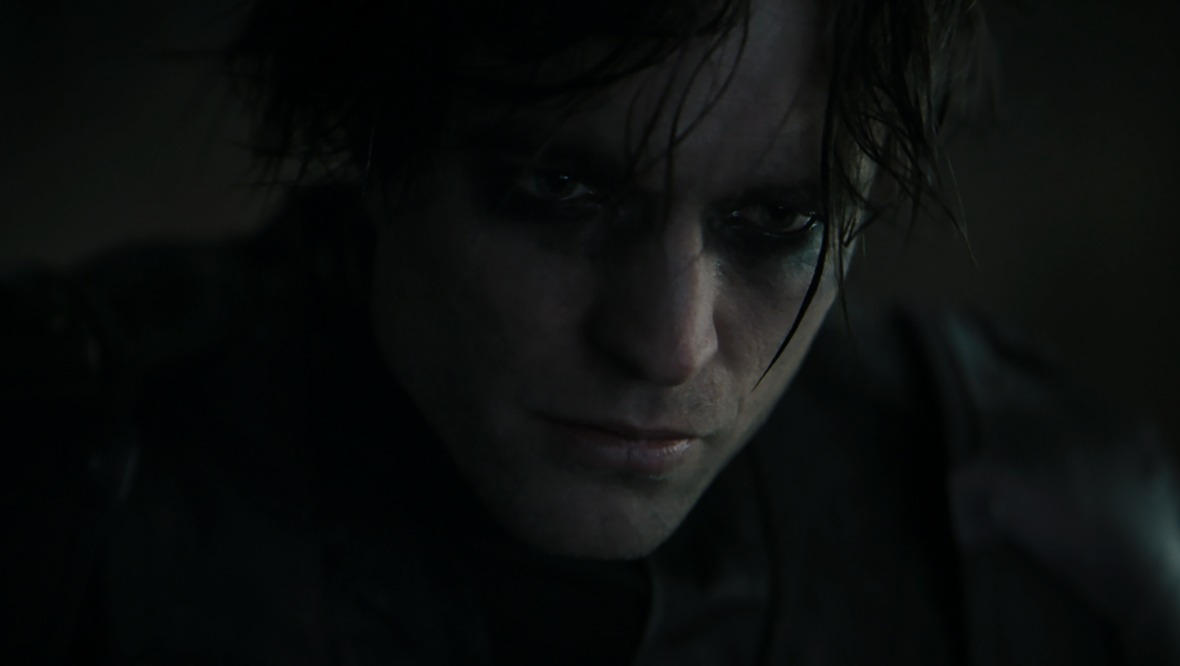 With a cast that also includes Zoe Kravitz (Selina Kyle/Catwoman), Paul Dano (Edward Nashton/Riddler), Jeffrey Wright (James Gordon), Andy Serkis (Alfred Pennyworth) and Colin Farrell (Oswald Cobblepot/Penguin), I think this has the potential to be one of my favourite films of the year.
It also helps that Glasgow's famous Necropolis has a starring role in the film.
Other comic book movies to watch out for:
The Flash: Ezra Miller once again suits up as Barry Allen/The Flash. Filmed partly in Glasgow, the DC Comics character will travel back in time to prevent his mother's murder, which brings unintended consequences to his timeline.
Spider-Man: Across the Spider-Verse (Part One): One year on from the events of Into the Spider-Verse, Miles Morales (Shameik Moore) goes on an adventure across the multiverse with Gwen Stacey (Hailee Steinfeld) and a new team of Spider-People to face a powerful new villain.
Thor: Love and Thunder: Ragnarok director Taika Waititi has assembled an all-star cast for this fourth instalment in the Thor franchise. Chris Hemsworth returns as the thunder god with support from a whole host of stars including Tessa Thompson (Valkyrie), Natalie Portman (Jane Foster), Christian Bale (Gorr the God Butcher), Chris Pratt (Peter Quill / Star-Lord), Russell Crowe (Zeus) and Karen Gillan (Nebula). The film will reportedly feature elements from Jason Aaron's run on the Mighty Thor comic book, which will see Portman's Jane take on the mantle and powers of Thor whilst suffering from cancer.
Black Panther: Wakanda Forever: The Marvel sequel is scheduled for release this November as part of Phase Four of the MCU, however filming is yet to be completed. Production went on hiatus in November to accommodate Letitia Wright's (Shuri) fractured shoulder and concussion following an accident while filming a stunt in Boston. Wright was then embroiled in reports that she was unvaccinated against Covid-19 and could potentially face difficulties returning to the States for work due to travel restrictions. It has since been reported that filming will resume in Atlanta in late January with Wright involved. Following Chadwick Boseman's (T'Challa) death in August 2020, Marvel said it would not recast his role. I'm excited to see how the Black Panther story will be moved on, but I'll miss Boseman as the leading man.
'Fright night thrillers'
Scream
What's your favourite scary movie?
One of mine is Scream, the very first film in the teen horror franchise.
I think I may have been around 17-years-old when me and my friends saw this at Stirling's Allanpark Cinema. I definitely wasn't 18 because I remember feeling nervous over being asked for ID.
Given that this was in the days before the internet took off, before someone on Twitter could spoil any plot twist, I'll never forget my complete and utter shock at Wes Craven killing off the film's biggest star within ten minutes.
That bold move set the tone of the film and also helped to relaunch former wild child Drew Barrymore's career.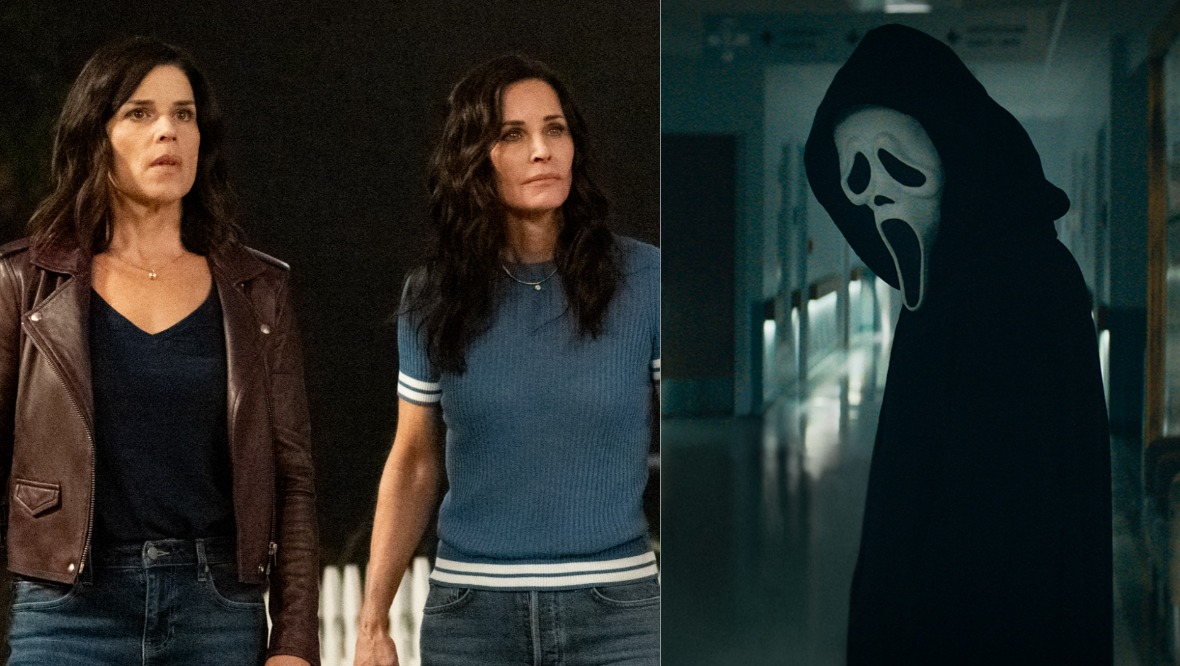 More than two decades on from that first movie, Neve Campbell (Sidney Prescott), Courteney Cox (Gale Weathers) and David Arquette (Dewey Riley) are back for their fifth fight with Ghostface.
This soft reboot – which is due out this month – takes place 25 years after the original murders that shocked the quiet town of Woodsboro.
A new killer has donned the Ghostface mask and has begun to target a group of teenagers "to resurrect secrets from the town's deadly past".
Jack Quaid (The Boys) and Dylan Minnette (13 Reasons Why) have joined the cast, as has Melissa Barrera (In the Hights), Jenna Ortega (The Babysitter: Killer Queen) and Mason Gooding (Booksmart).
I'd expect we're going to see a lot of blood, a lot of painful and creative deaths, and several nasty surprises.
As long as they don't kill off Sidney (or turn her into the murderer), I'm sure I'll love this.
Other scary films to watch out for: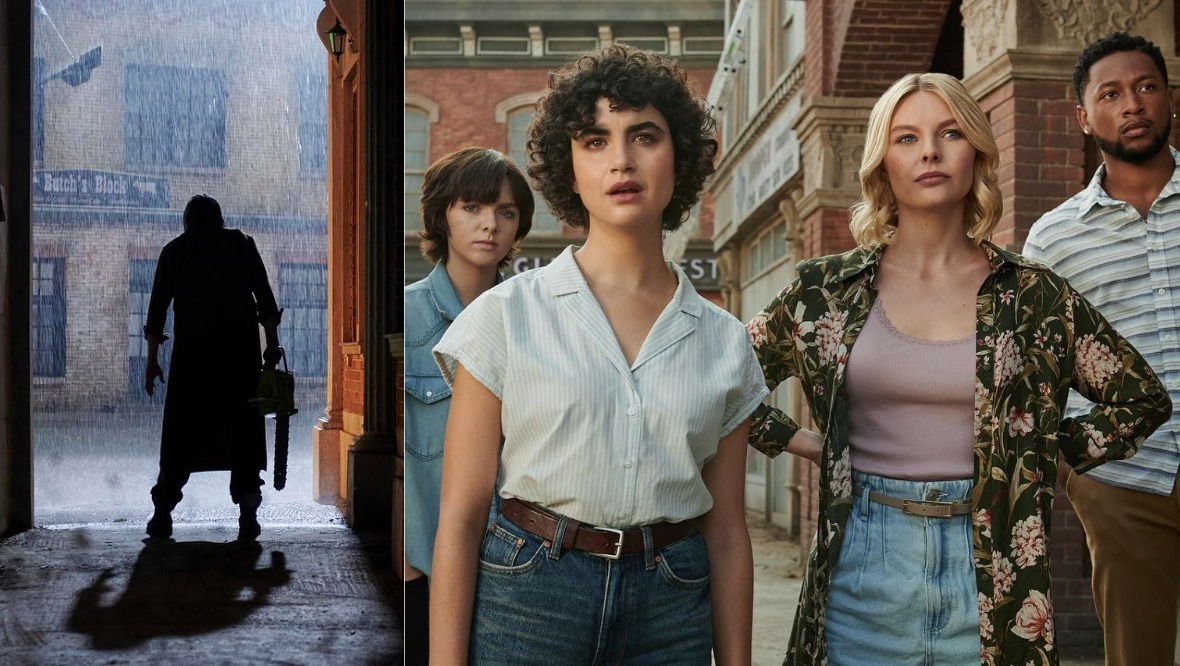 Nope: Jordan Peele, the Oscar-winning creator of Get Out and Us, is set to return with a mysterious new horror.
Texas Chainsaw Massacre: Leatherface is coming to Netflix this February. This ninth instalment is intended to be a direct sequel to the 1974 film, disregarding all the other movies in the slasher franchise.
Halloween Ends: The saga of Michael Myers and Laurie Strode (Jamie Lee Curtis) will come to a spine-chilling climax in this final instalment of the much-loved series.
'Fun for the whole family'
Jurassic World Dominion
Dominion takes place four years after the events of Jurassic World: Fallen Kingdom.
In the last film we saw genetically engineered dinosaurs being auctioned off to unscrupulous companies, ending with others being unleashed into the world.
Set in a neo-Jurassic Age, the story takes place across the globe as humanity deals with invasive dinosaur species that now roam free.
Jurassic World stars Chris Pratt and Bryce Dallas Howard return to the franchise and will be joined by Jurassic Park's Sam Neil, Laura Dern and Jeff Goldblum.
In May 2020, producer Frank Marshall said that Dominion would not be the final film in the series and instead would mark the "start of a new era" in which humans would have to adjust to dinosaurs living on the mainland.
Other family films to watch out for:
Turning Red: The Disney/Pixar animation is set in Toronto during the early 2000s and will tell the tale of 13-year-old Mei, a Chinese-Canadian who magically transforms into a giant red panda whenever she gets stressed or excited.
Lightyear: Disney/Pixar's Toy Story spin-off will serve as an origin story for Buzz Lightyear. The animation will explore the fictional human character and how he came to inspire the action figure that we all know and love.
Fantastic Beasts: The Secrets of Dumbledore: The fantasy film – the third instalment in the Fantastic Beasts movie series – will revolve around the lead up to the Wizarding World's involvement in the Second World War as villain Gellert Grindelwald's power rapidly grows. Alongside the returning Eddie Redmayne (Newt Scamander) and Jude Law (Albus Dumbledore), this will be our first chance to see Mads Mikkelsen as Grindelwald after he replaced Johnny Depp, who was forced to resign following a domestic violence-related libel case.
STV News is now on WhatsApp
Get all the latest news from around the country
Follow STV News
Follow STV News on WhatsApp
Scan the QR code on your mobile device for all the latest news from around the country