Clubbing might seem a distant memory while we live under various forms of lockdown.
But one of Scotland's leading museums is making sure there's plenty to get dancers in the mood for nightclubs reopening in the coming months.
V&A Dundee is back in business on Saturday with an exhibition celebrating the design history of some of the most famous nightspots in the world.
From Manchester's Hacienda to New York's legendary Studio 54, the display offers an insight into the colourful world of clubbing.
There's also a large section dedicated to Scottish clubs, including the renowned Sub Club and The Rhumba Club, which has been running for 30 years in Aberdeen, Dundee and Perth.
Leonie Bell, director of V&A Dundee, said: "I can't think of a better exhibition to reopen V&A Dundee with, as we all look to the future with hope and optimism.
"Night Fever: Designing Club Culture is a unique and exciting look at nightclubs from the 1960s to today, including iconic Scottish clubs.
"Clubs are fascinating spaces where a huge range of design disciplines come together to create distinct, collective, and immersive experiences on the dancefloor.
"The last year has encouraged everyone to consider what is important to them, and it's been wonderful to see the growing recognition of the cultural significance of nightclubs.
"These spaces are a rich and influential part of our culture and we're delighted to be celebrating them in this UK-exclusive exhibition."
Here's five things you've got to see at Night Fever:
Headphone disco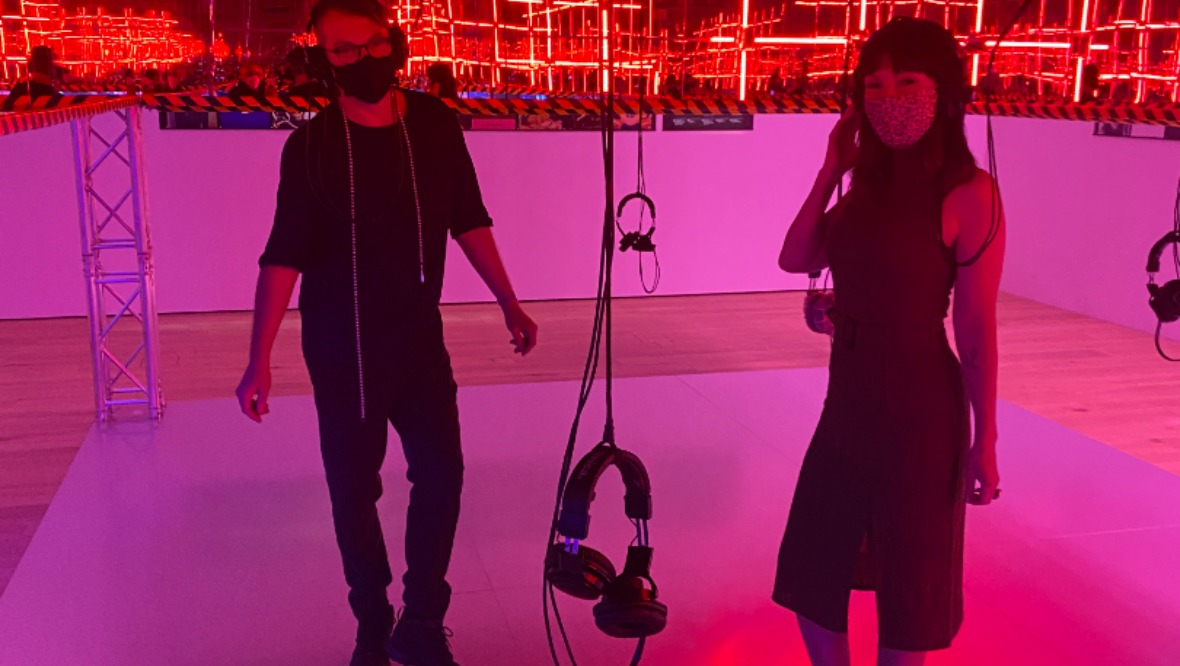 It's the closest we're going to get to a club for a while. A series of headphones hang from the ceiling in a lit-up room, allowing you to sample DJ sets and dance till your heart's content.
Or, at least till you remember you're in a museum and the embarrassment of your moves sets in!
Either way, it's a joyous experience and a reminder of the music so many of us loved.
Hacienda glitter ball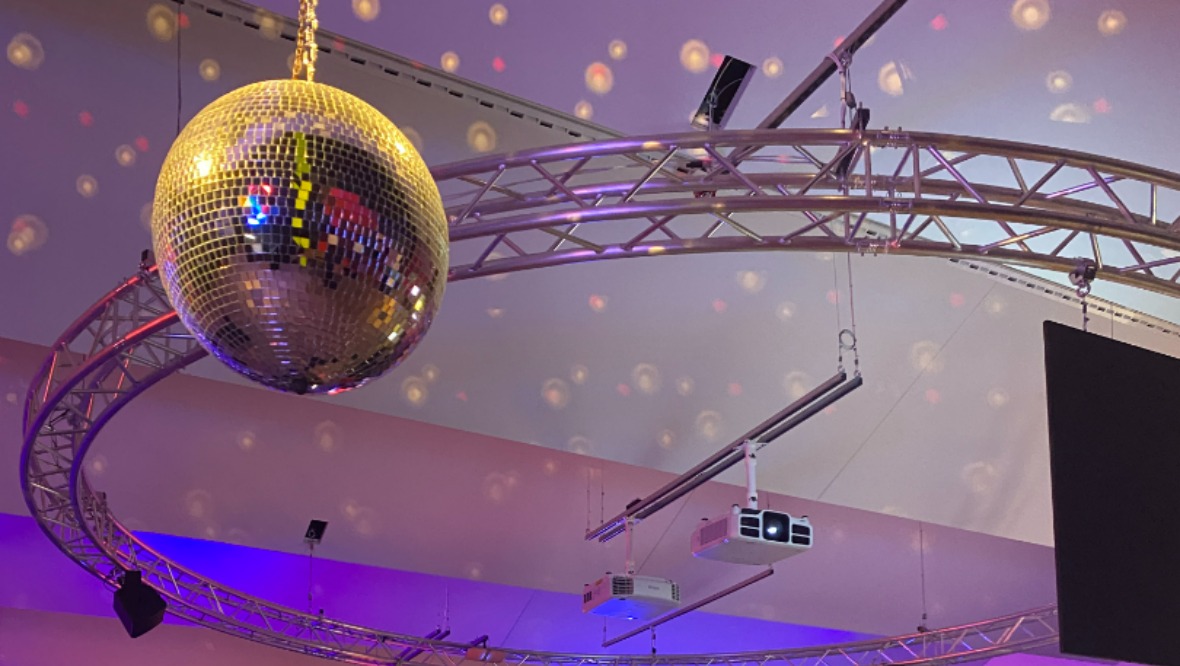 It's the actual glitterball that hung from the ceiling of the iconic Hacienda in Manchester. Enough said.
Fashion
Were you a fan of a neon trouser? Sequins more your thing? Take a look at the styles that shone on the dancefloor over the years.
Scotland's scene
From a video installation showing the Sub Club like you've never seen it before to maps highlighting all the clubs across Scotland (with room for you to add any they've missed), relive the country's greatest night spots.
Discotheque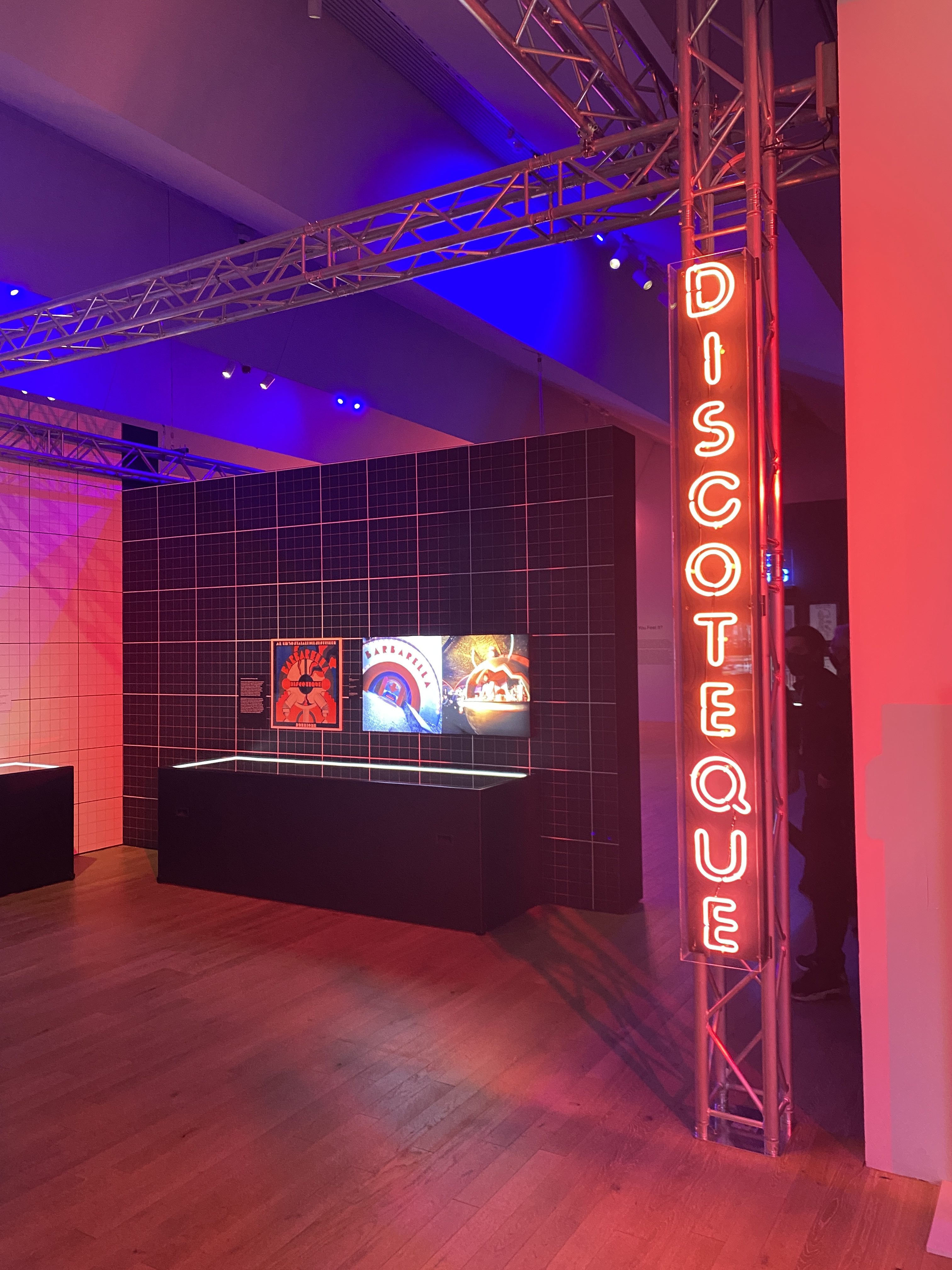 Neon lights are synonymous with nightclubs and positioned throughout the exhibition, with many impressive, eye-catching designs. Can we take this one home, please?