Medieval texts mocking kings, priests and peasants, encouraging audiences to get drunk, and shocking them with slapstick humour have been discovered in Scotland.
Dr James Wade, from the University of Cambridge, found the writings by accident while researching at the National Library of Scotland.
He says he had a "moment of epiphany" when he noticed the scribe had written: "By me, Richard Heege, because I was at that feast and did not have a drink."
"It was an intriguing display of humour and it's rare for medieval scribes to share that much of their character," Dr Wade said.
It made him investigate how, where and why Heege had copied out the texts.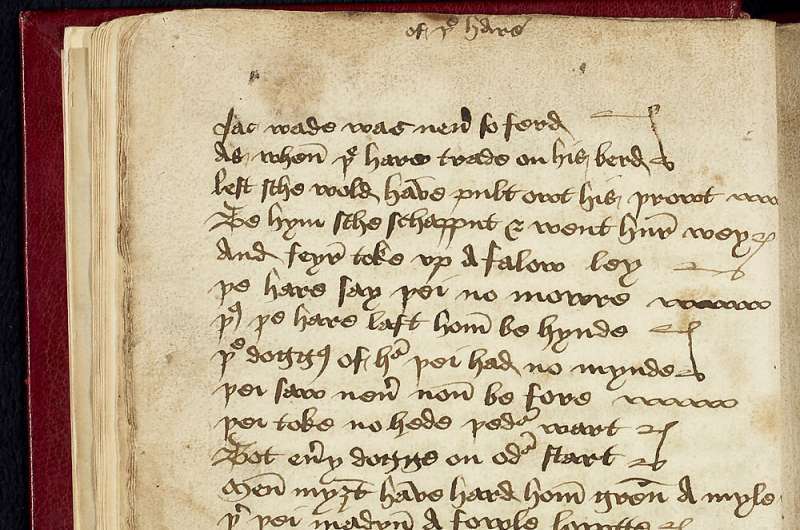 Dr Wade's study, published in The Review of English Studies, focuses on the first of nine miscellaneous booklets in the Heege Manuscript.
This booklet contains three texts and he concluded that, around the year 1480, Heege copied them from a now lost memory-aid written by an unknown minstrel performing near the Derbyshire-Nottinghamshire border.
The texts comprise of a burlesque romance titled The Hunting of the Hare, a mock sermon in prose, and The Battle of Brackonwet, a nonsense verse.
It also contains the earliest recorded use to the term "red herring" in English, extremely rare forms of medieval literature, as well as a "killer rabbit worthy of Monty Python", according to Dr Wade.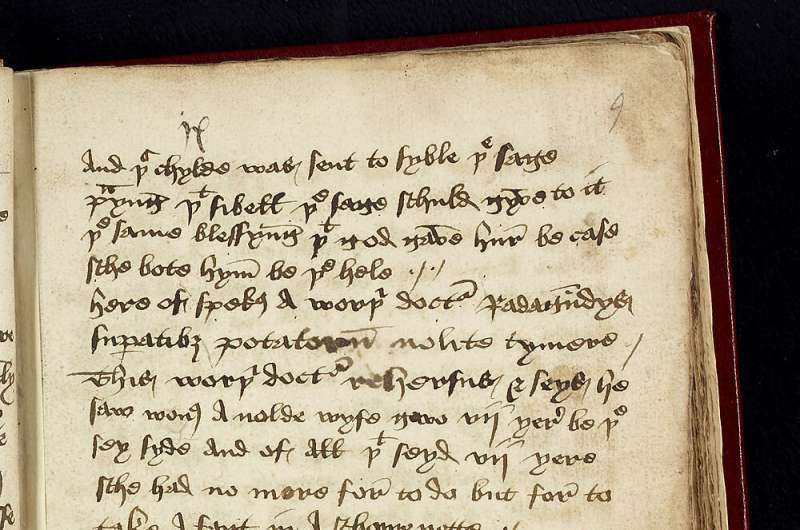 Throughout the Middle Ages, minstrels travelled between fairs, taverns and baronial halls to entertain people with songs and stories.
While fictional minstrel characters are common in medieval literature, information about real-life performers is rare and fleeting – in fact, Heege's writings are the first evidence of their lives and work.
Dr Wade believes that the booklet's secrets have been hiding in plain sight because previous study has focused on how the manuscript was made and overlooked its comedic significance.
"Most medieval poetry, song and storytelling has been lost," he said.
"Manuscripts often preserved relics of high art. This is something else. It's mad and offensive, but just as valuable.
"Stand-up comedy has always involved taking risks and these texts are risky. They poke fun at everyone, high and low."