Ewan McVicar is responsible for one of the biggest songs in recent years. The DJ shot to fame when his hit Tell Me Something Good was hailed as the sound of summer 2021.
He now has more good news to celebrate after being named one of the big winners at the Scottish Music Awards.
McVicar, from Ayr, took home the Sub Club/Ballantines Electronic Music award.
"Sub Club nominate someone every year for it – it's my favourite club and I've made no secret that it's my favourite club," he told STV News.
"I've been to Australia, New Zealand, all round Europe, and said that in my speech. Sub Club's the best club in the world for me. Nothing beats it, it's unreal."
Ewan attended the awards with his mum, Noreen, who also received a shout-out in his speech.
"People keep asking me if I'm proud" she said. "So, on Saturday night I said, 'for everyone that says that to me, I'm having a shot'. And I had 21 on Saturday night – so I'm very proud of him."
Ewan started his career playing in local clubs in Ayrshire – and his EP Heather Park is named after the street he grew up on.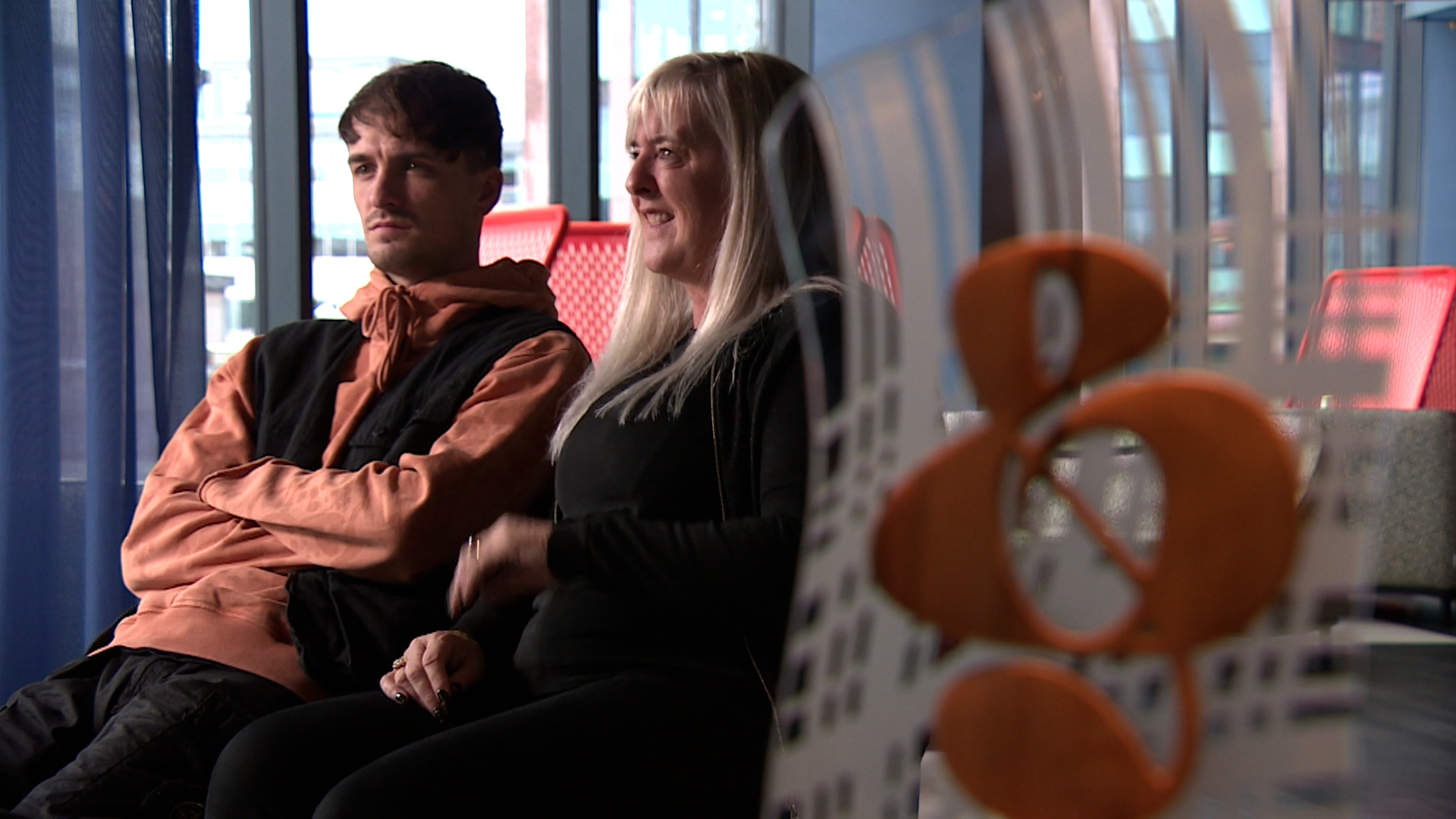 "The earliest memory I have of dance music is you [his mum] doing the spring cleaning with the big Sony CD player," said Ewan.
"You'd blast Faithless, Insomnia and that was the first time I'd heard dance music, so you were a big influence.
"But it wasn't always what I wanted to do. I was doing primary teaching at University of the West of Scotland in Ayr – and mum was fine with that.
"A nice, safe job, but I got to the end of my degree and was like 'maw, I don't want to be a teacher' and she was like 'you want to be a DJ!?'. What do you know about that?"
It might not have been what his mum wanted – but leaving teaching turned out to be a good decision. And Ewan can now count Calvin Harris as a fan.
"He's made so much time for me," he said. "I'll message him any time and he'll get back to me in five minutes. Or he'll message me and say 'alright mate' and I'll just pretend I'm not freaking out.
"The best thing about Scottish folk in electronic music is that they're so proud to be from Scotland. They're always at the front and shouting 'no Scotland, no party' everywhere I go."