The Princess of Wales has appeared playing the piano in a pre-recorded opening video as the Eurovision Song Contest 2023 grand final kicks off.
Kate was shown playing a short instrumental piece lasting around 10 seconds as the 2023 contest has officially kicked off at the M&S Bank Arena in Liverpool.
The evening will see 26 countries perform.
The princess was included in an opening montage which also featured last year's Eurovision winners Ukraine's Kalush Orchestra and runner-up Sam Ryder.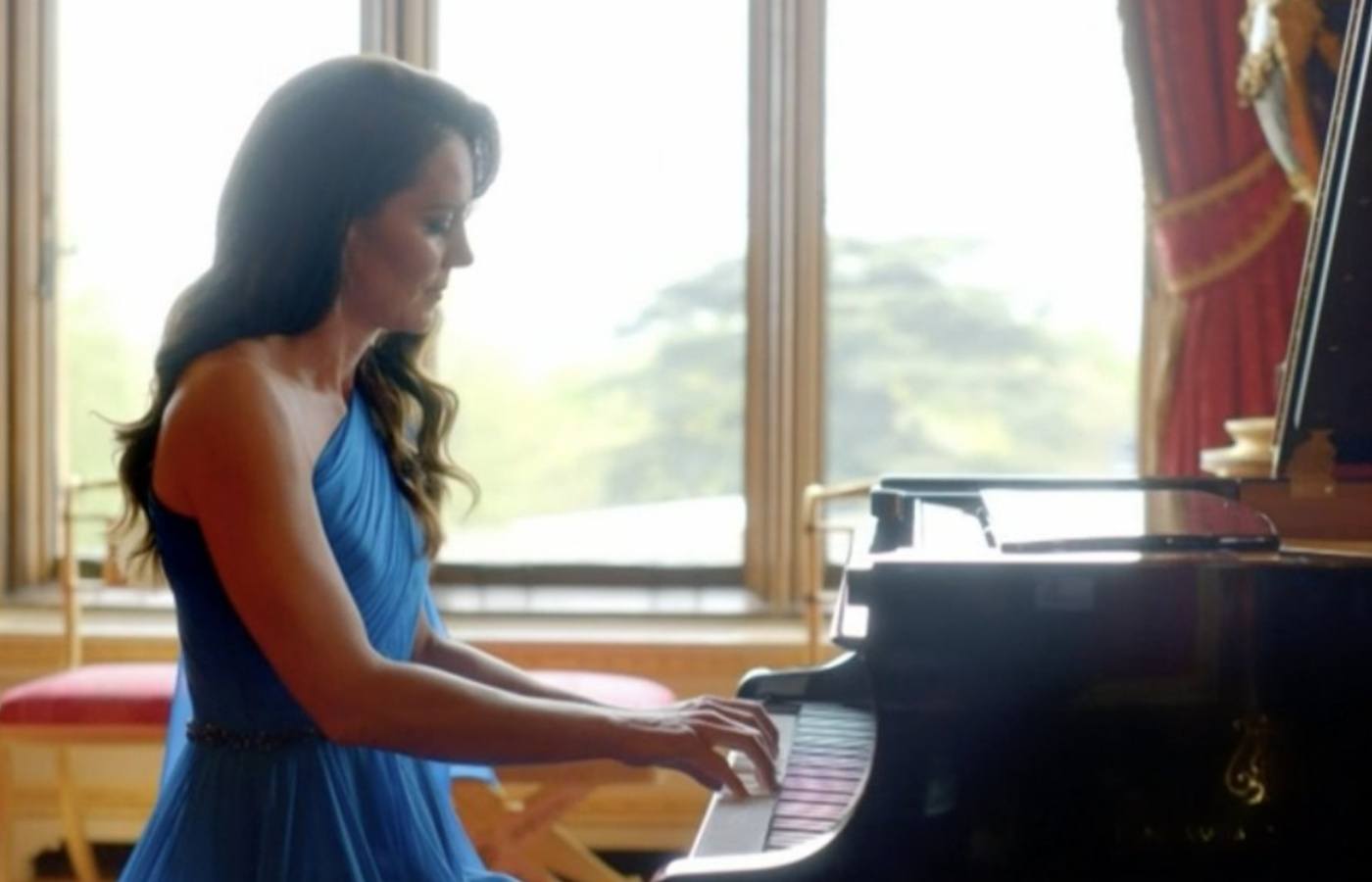 The official Twitter account for the Prince and Princess of Wales tweeted: "A #Eurovision surprise A pleasure to join Kalush Orchestra in a special performance of last year's winning @eurovision
entry. Enjoy the show, Liverpool"
Liverpool is hosting on behalf of war-torn Ukraine, who won last year's contest but are unable to host due to the Russian invasion.
The UK's Eurovision entry Mae Muller has received messages of support from the world including London mayor Sadiq Khan who tweeted: "Tonight we're rooting for our fellow Londoner Mae Muller in the #Eurovision final."
Chemical Brothers Hey Boy Hey Girl was played as the countries competing in the final began to walk onto the Eurovision stage with their national flags.
Former Ukrainian contestants Go_A, Tina Karol and Jamala, who won for the Ukraine in 2016, performed in between the contestants taking part in the flag parade.
Graham Norton welcomed viewers to the final alongside alongside co-hosts Alesha Dixon, Hannah Waddingham and Ukrainian singer Julia Sanina.
Waddingham said the UK was "so very proud" to be "taking the reins" and hosting on behalf of Ukraine, while Sanina thanked the British public.
Norton added: "United we are, well out here. But backstage the competition is fierce."