The King's Theatre in Edinburgh has warned it will permanently close if it does not receive emergency funding.
The theatre – its stage graced by the likes of Sean Connery and Billy Connolly – is run by Scotland's largest theatre charity, Capital Theatres, which says coronavirus has resulted in a 90% loss in income.
A necessary refurbishment of the venue, which opened in 1906, was due to take place this year in order to make the building, which bosses describe as being in disrepair, safe and accessible for all.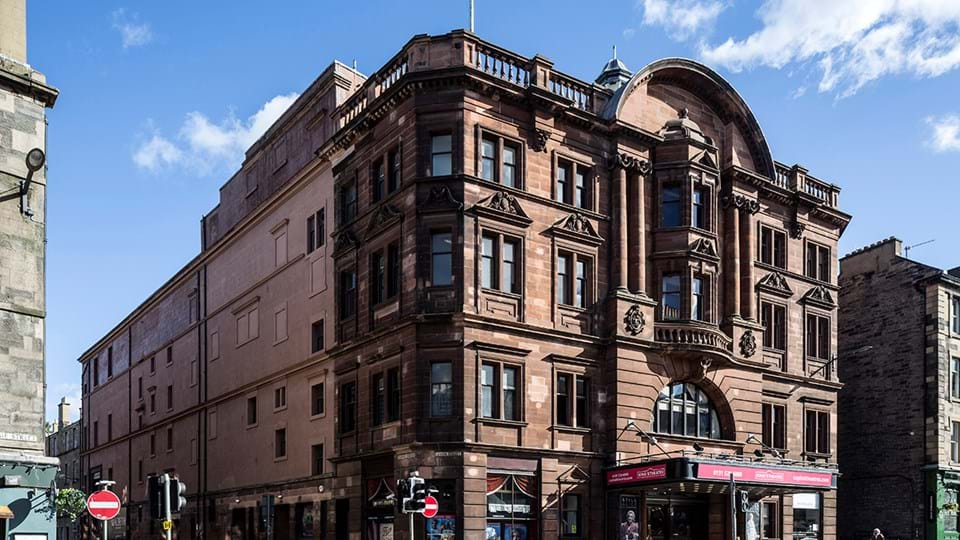 But since the theatre closed its doors in March, Capital Theatres has been forced to use the redevelopment fund to keep the wider company afloat; using it to support staff and its other venues the Festival Theatre and The Studio.
Bosses say they're being ignored by Creative Scotland and the Scottish Government after repeated calls for help.
"We seem to be missing out on every single fund that comes along," said Iain Ross, director of finance and HR at Capital Theatres.
"Either we're too small, or we're too big, or we're too resilient.
"I worked in agriculture and industry before this and I've never worked at a company that could survive 90% loss of income without being affected severely.
"And that's where we are now. We've got a very serious problem."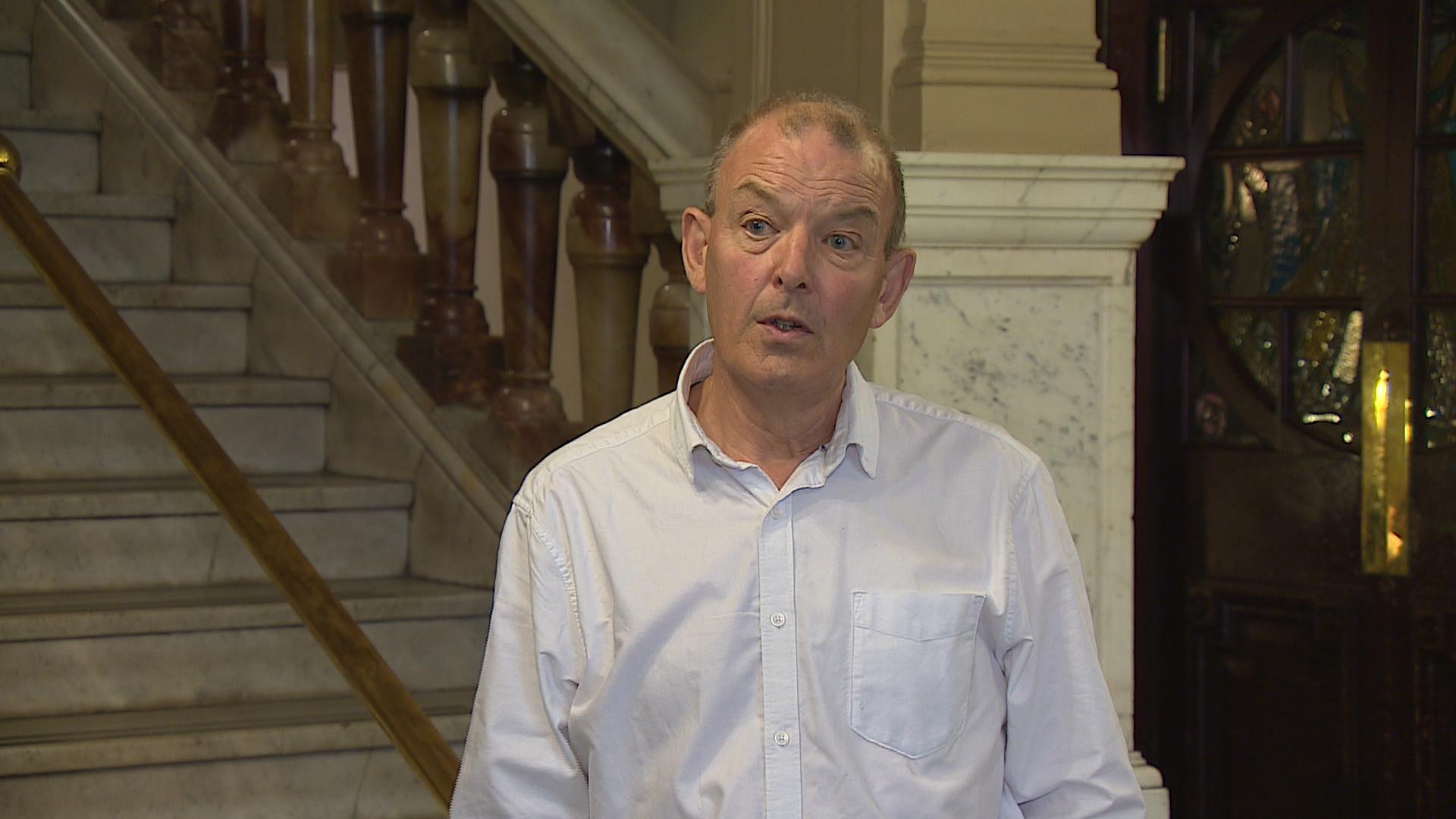 "We have 54 staff members whose jobs are at risk of redundancy and we are currently getting no support. It's very strange."
The £25m refurbishment, which was due to take place in 2021, has already been pushed back because of coronavirus. Now there are worries that it might not happen at all.
"We're having to use the money that we desperately need to make this theatre a 21st century theatre, available and accessible to all; we're having to borrow that money just to keep going," said Mr Ross.
"What that means is when we ultimately do get out of this pandemic, we're going to have much less money for the project. So that means it's either going to be delayed even further or it's going to be reduced massively in scale, or – the real jeopardy here – is it's not going to happen at all.
"If that doesn't happen, this theatre will close. And if it closes once, it will not reopen."
Creative Scotland said commercial theatres would soon be able to apply for help from a new £31.5m fund announced by the First Minister last week.
It added in a statement: "Criteria for these funds are being finalised as a matter of urgency and will be announced as soon as possible."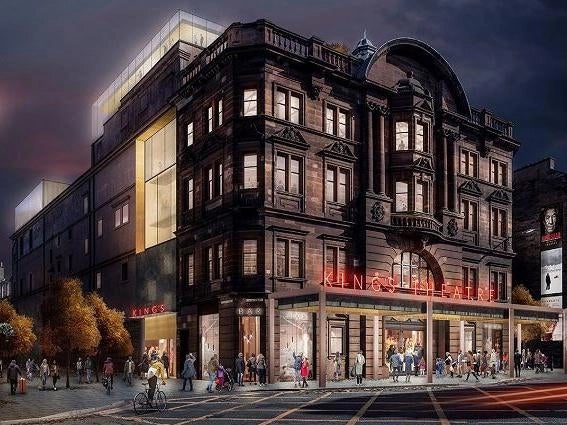 Biggest names in the business
In its 114-year history, the King's Theatre has played host to some of the biggest names in showbiz, including Sir Billy Connolly, Sir Sean Connery, Dame Maggie Smith and Sir Ian McKellen.
The theatre is also home to Scotland's biggest panto which, for the last 22 years, has starred Allan Stewart, the country's longest-serving panto dame.
'If it closes once, it will not reopen'

Iain Ross, Capital Theatres
Stewart was the last person to perform at the King's before it closed in March. He says the the theatre has played a huge part in his career.
"It's one of those theatres that's warm. You can be working in there rehearsing and it feels like there's an audience in it," he said.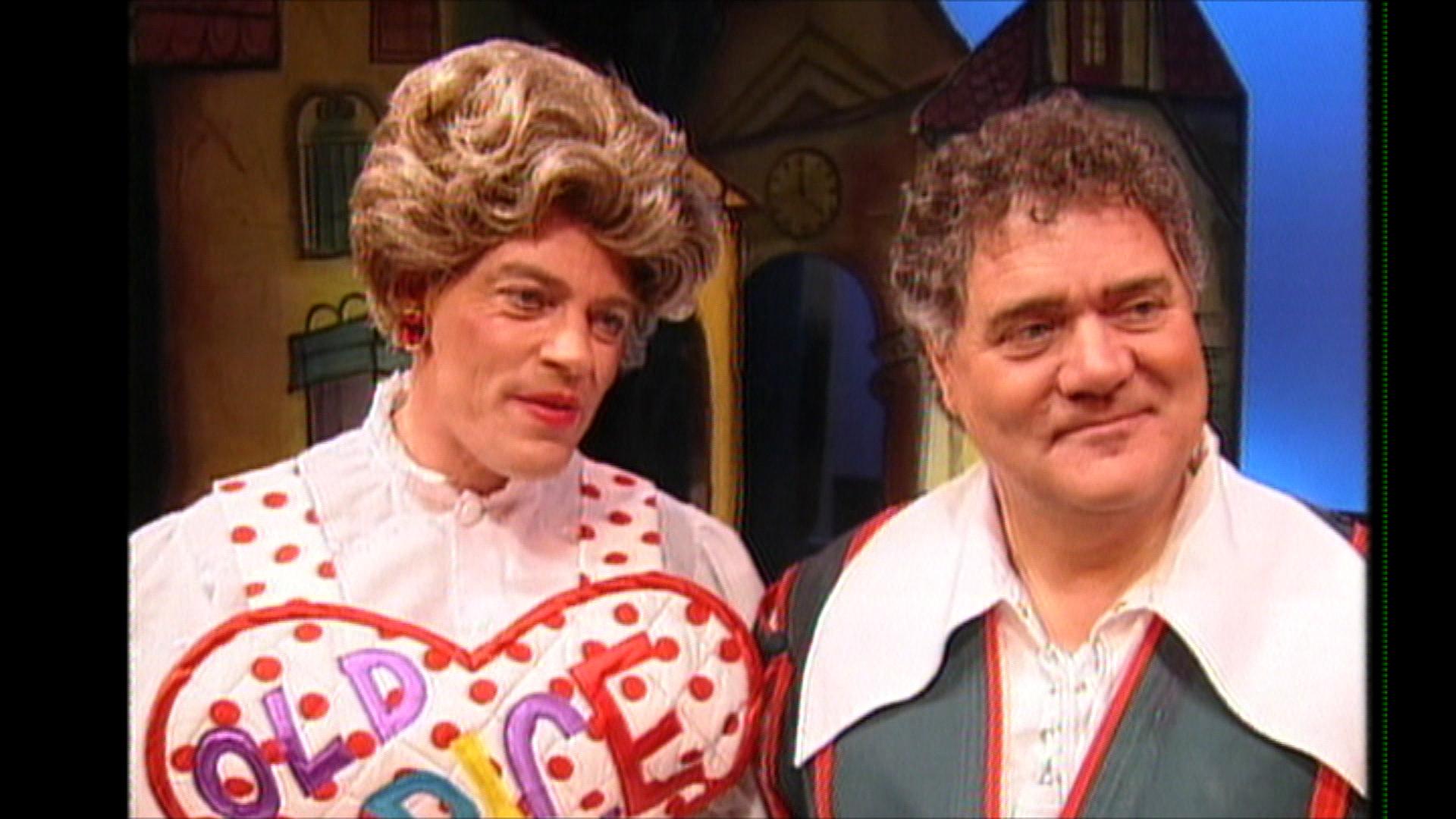 "It's not too big – only 1350 seats, and it's just got an amazing atmosphere".
The entertainer was due to perform his 23rd panto at the theatre this Christmas, however the show was cancelled last month due to the Covid-19 pandemic.
Allan added that panto fans shouldn't lose faith yet.
"The panto as we know it isn't going to go ahead," he said.
"But I do say that if the government could just open up with no social distancing, as they are doing in France at the moment, I believe that Andy [Gray], Grant [Stott], Jordan [Young] and myself will have a show at the Kings at Christmas."
'I believe Andy, Grant, Jordan and myself will have a show at the Kings at Christmas'

Allan Stewart, entertainer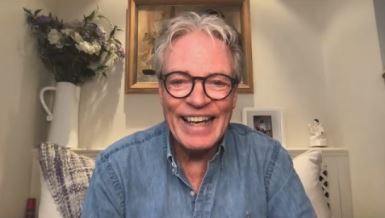 The theatre is known for it's unique programme that features touring productions and Scottish theatre as well as being home to many of the Capital's amateur dramatics groups.
Toni MacFarlane first took to the stage at the King's when she was just two months old.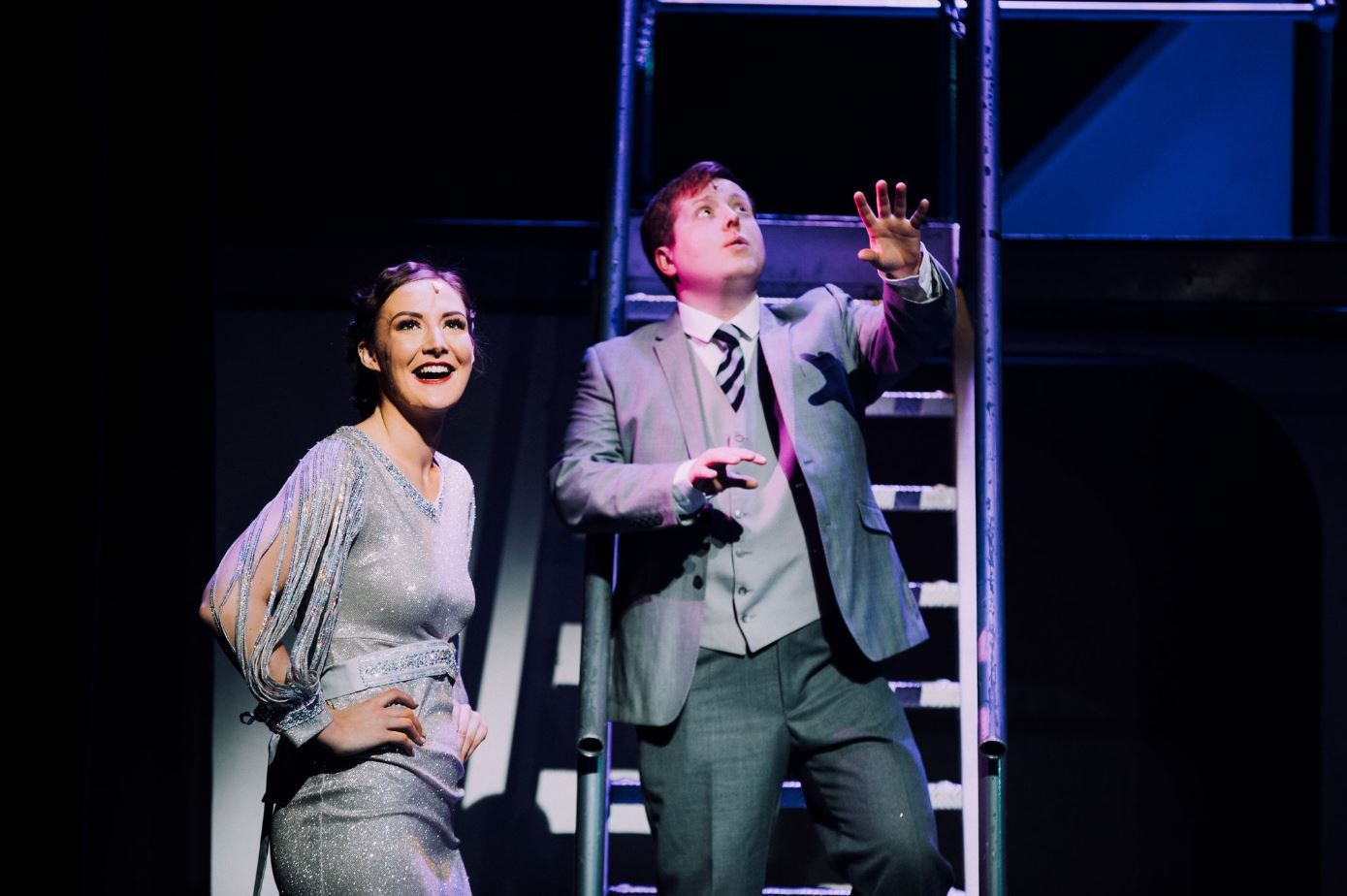 Since then, the 24-year-old has performed in a show almost every year alongside mum Fiona.
"It was really emotional walking in right now. This theatre is so important to so many people," said Fiona.
"With all the work we've done in the King's, we know the permanent [backstage] crew and their livelihoods depend on this place.
"The emotions are so high because it's so special. It's so special to so many people in Edinburgh.
"It's irreplaceable."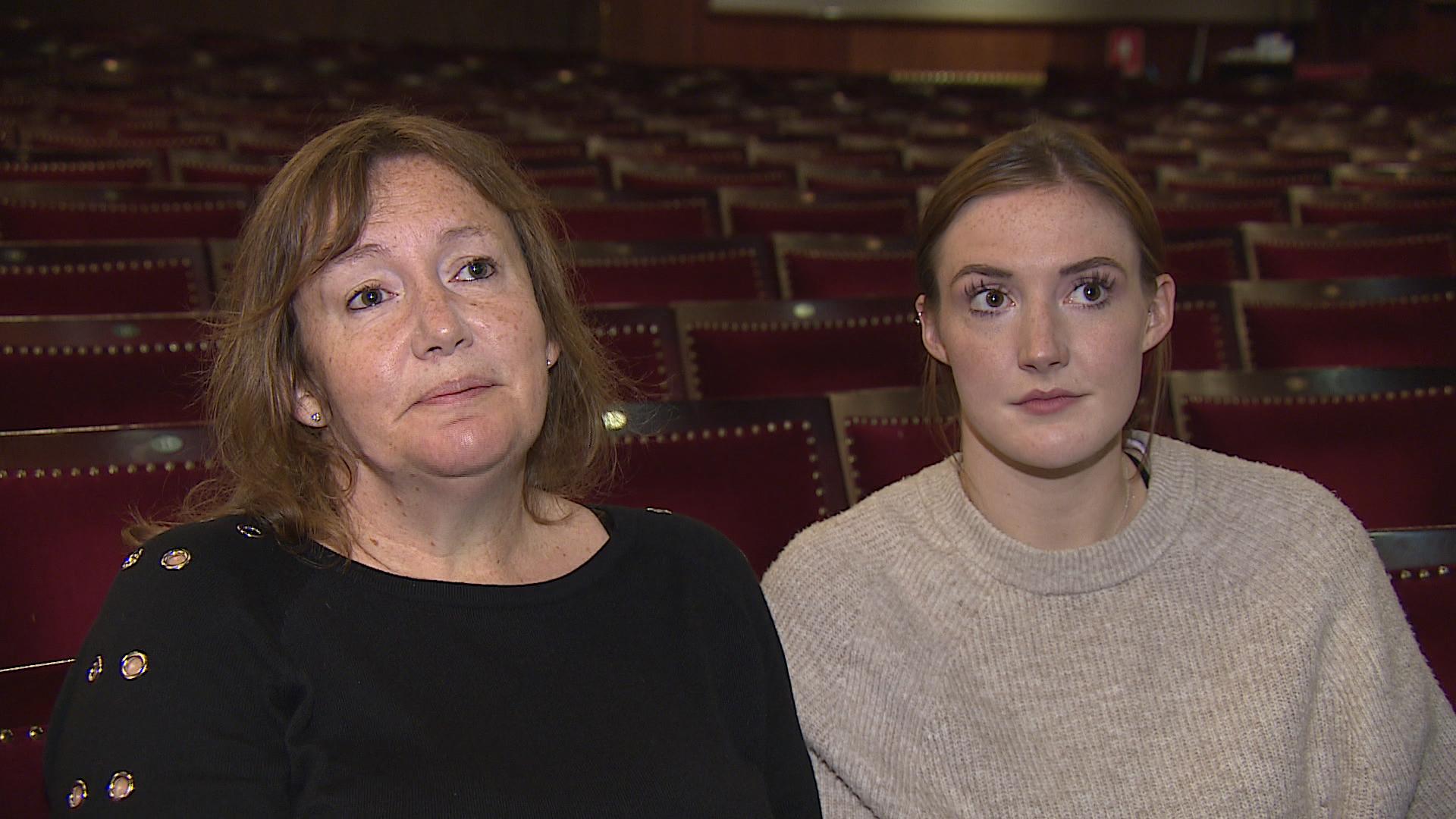 "I feel really at home here," added Toni.
"It's a really sad thought to think that might go away."
Reflecting on the last few months of lockdown, Iain Ross said the theatre was not asking for special treatment, but simply asking to be considered for help.
"We don't want to be a special case," he said. "We just want to be a case. We want to be considered, as so many other organisations are, for support.
"We really would like someone to come and speak to us to explain why, in our eyes, we aren't being treated as equally as everyone else."
Creative Scotland have been approached for comment.