I've had the pleasure of interviewing Alan Cumming on a few occasions now and I'm delighted to say it's always a joy.
Despite incredible success (seriously, look at his Wikipedia page – his career is as diverse and packed as they come), he always enjoys a good old Scottish natter and never fails to dazzle in whatever venture he's promoting at the time.
On this occasion, it was his latest show Burn, which is currently showing at the King's Theatre Edinburgh as part of the International Festival before touring across the country and winding up in New York – Alan's second home and, let's face it, no bad place to conclude a theatre run.
Burn sees Alan take on the role of Robert Burns in a way we've never seen the poet portrayed before. Through captivating dance, Alan explores the Scottish icon's darker side and troubles, all to a rousing, spine-tingling soundtrack created by Anna Meridith – it's quite the watch.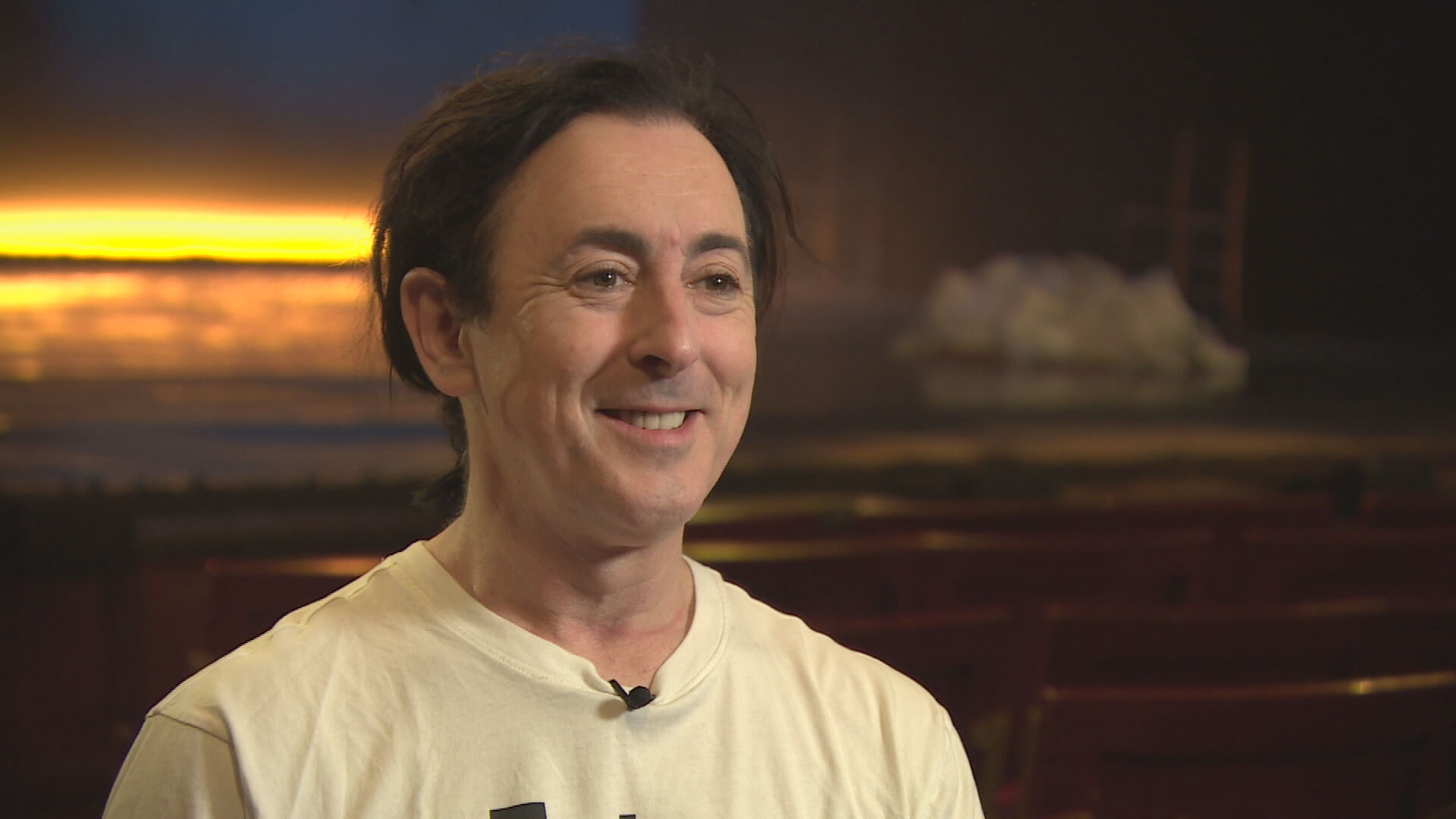 "I had a growing obsession over the years with Robert Burns," Alan told me. "He's omnipresent in our lives as Scottish people, but as I got older I wondered more about him, about the holistic version of him.
"And then the more I got to understand him and read his letters, the more I saw there is a side I don't think we realise. A darker side and a more fragile side.
"Then the other side is when I was doing Cabaret on Broadway – I remember thinking 'I am 50 years old I am never going to be this fit again…'.
"The two things came together, the Robert Burns and the dancing, and now it's this crazy thing."
There's no denying Alan is incredibly fit and, to steal the title from one of his previous shows, 'is not acting his age' – he's 57 – but he did admit the demanding show has taken its toll on his body.
"My body is in pretty good shape, and I feel quite strong, but it's exhausting. Every morning I feel like one of those cars you crank up!
"I got physio in Glasgow with this big tall boy called Craig. We were chatting and I said 'how is my body feeling?' and he said 'you're holding up quite well, Alan', I think he meant it as a compliment, but I felt like an old shed – like a lean-to!"
I can confirm, he looks far from a lean-to and instead delivers a physical performance of Burns quite unlike anything I've ever seen.
But Alan always delivers and is particularly fond of performing at the Edinburgh Festival – a place where he first took the stage in 1984 with his close friend and comedy sidekick Forbes Masson, as they performed as much-loved duo, Victor and Barry.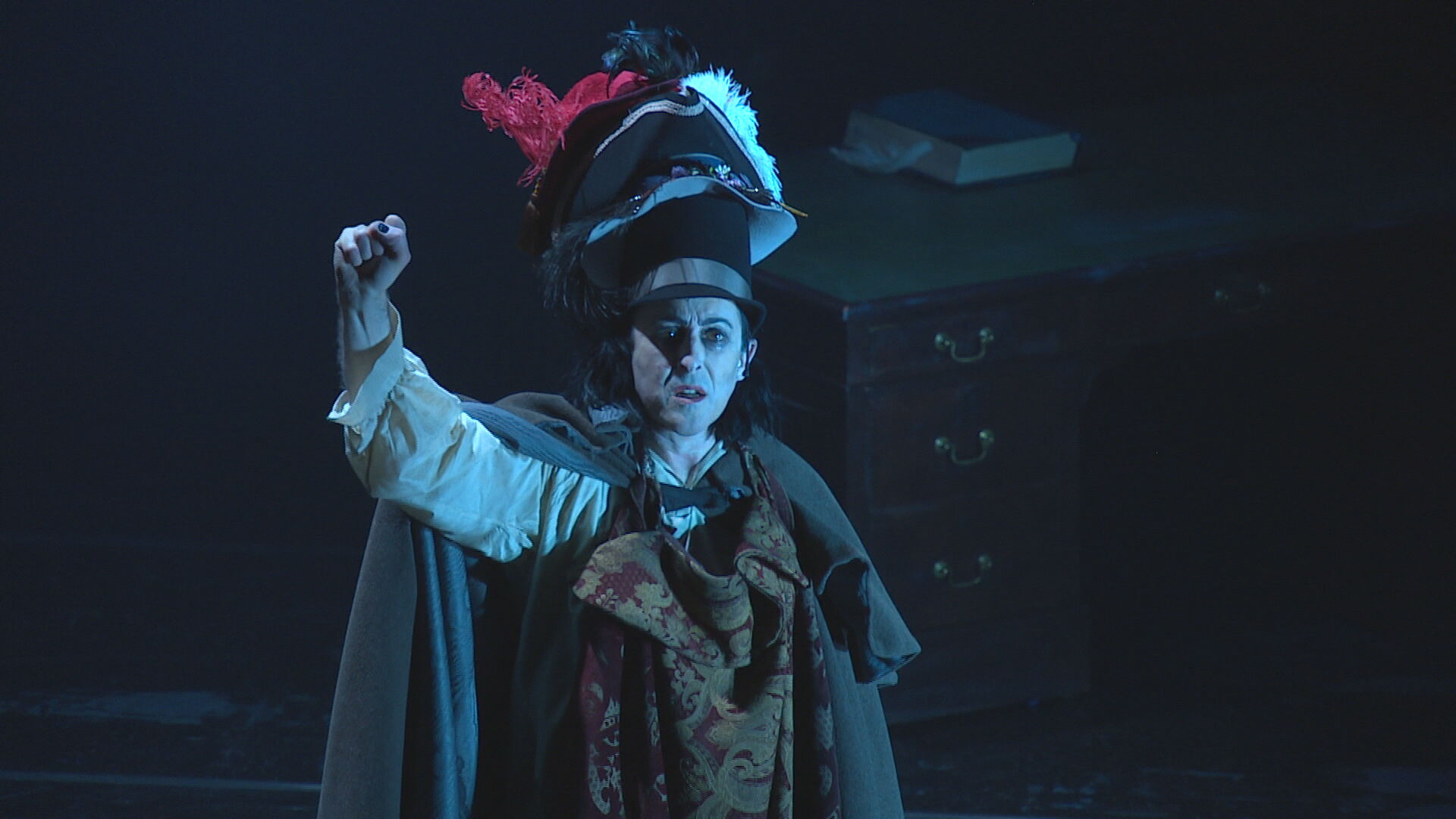 If you aren't old enough to remember Victor and Barry (FYI, I am not either, but I have watched many videos on YouTube and in the STV archive and they are hilarious), it's basically two posh men who formed the 'Kelvinside Young People's Amateur Dramatic Art Society'.
They sang and delivered very funny sketches about their subsequent antics in accents you will be well aware of if you take a wander through the west end of Glasgow.
Alan confirmed that he and Forbes are working on a book about where Victor and Barry have been for the last 30 years, joking: "I can reveal they've been frozen in a landfill in Finnieston!"
From Victor and Barry, to films ranging from Spice Girls to X-Men, to numerous theatre and TV shows, podcasts and even launching his own club, aptly entitled 'Club Cumming', there isn't much Alan hasn't done, but Burn has added another string to his bow.
"I certainly didn't think I would be doing my first dance show aged 57. I am having an incredible time. I've never done anything like this. My feet are bealing! I've got my baffies on." (Slippers, for those not aware of that term.)
And he's not intent on retiring into those 'baffies' anytime soon, he's set to lead Perth's Pride this weekend – a role he's honoured to take on, admitting "it will be lovely to fly the LGBT flag in my home area" – before hitting the road again for another series of his travel show with Miriam Margolyes.
"I haven't seen her for a wee while. We talk on WhatsApp. You thought she was dirty on telly? You should see her on WhatsApp!"
What's On Scotland is on STV and the STV Player at 7pm on Friday, August 12.