Michelle Wild was selling beers out of a converted horse trailer at last year's Fringe, describing herself as "the only foreigner in Edinburgh".
The festival had been scaled back as Scotland emerged from the Covid pandemic, but 12 months on, the full programme has returned, with more than 3000 shows scheduled over the next few weeks.
Michelle is now programme manager at the House of Oz – a new venue for Australian performers that she expects to be "absolutely buzzing".
"Australians always play a huge part of the Fringe," she said. "I've been coming to the Fringe, producing shows here, since 1994.
"Last year, I was here selling beers out of a converted horse trailer and I was the only foreigner – it was quite strange. It's really nice this year to walk onto the street and run into performers from Australia."
House of Oz will run daily events from 10am till late, promising "something for everyone".
"We have a chef from Sydney, people can enjoy the garden all day, there are free kids' circus workshops, which will be fantastic, and we also have theatrical shows and music," Michelle said.
'Best festival ever'
Among the host of talent performing in Edinburgh over the next few weeks is Scottish comedian Jojo Sutherland.
She's been at the Fringe for 20 years and even took to the stage during 2021's scaled-down event.
"Edinburgh is quite sedate the other 11 months of the year, and for one month we go a bit crazy – I plan to have the best festival ever," she said.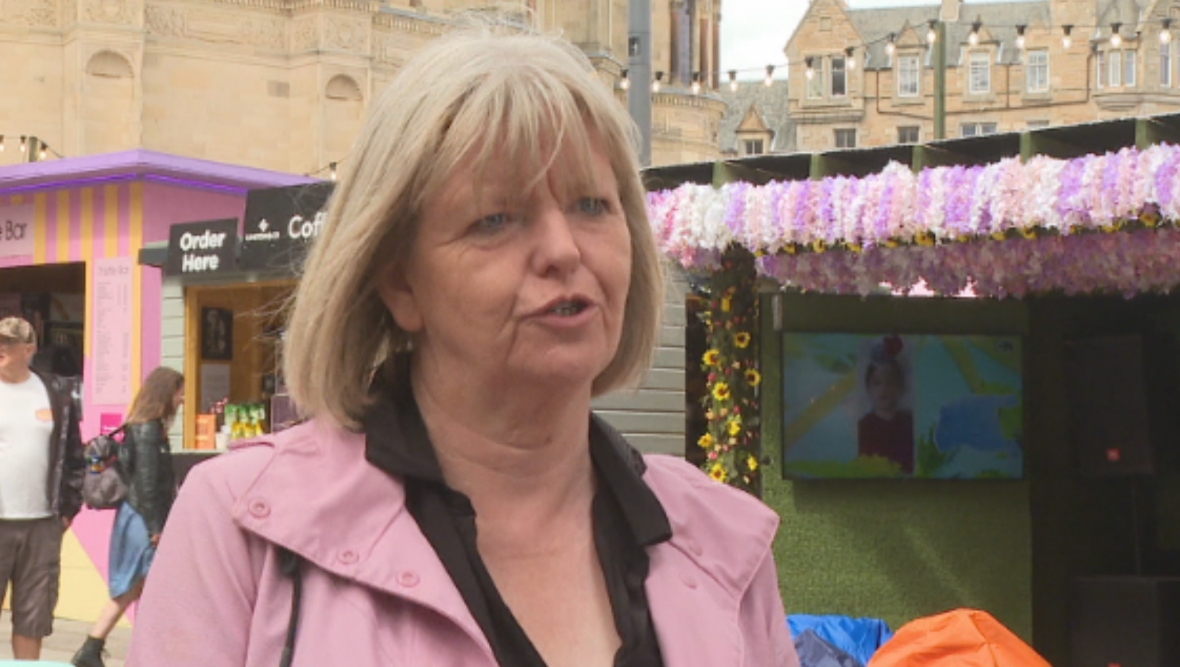 "It was surreal last year, we didn't know it was happening until it was happening. It felt odd, as the rooms were packed but the streets were empty
"I know we had a sort of Fringe last year, it felt very grassroots, but this year just feels incredible."
'Return to full festival'
The Edinburgh International Festival is also returning to a full programme for the first time since before the pandemic.
Its director Fergus Linehan said the next few weeks would be a "return to a full festival, as we would have known and loved it in 2019".
Free events will also be part of the International Festival's line-up.
"I think it's really important that there are free parts to the festival," Mr Linehan said. "We have this show at Murrayfield, Marco. On Saturday we have the Ukrainian Freedom Orchestra – again a free show.
"We finish up with a brilliant concert called 'Thank You Edinburgh' given by the Philadelphia Orchestra in the Playhouse and then relayed into Prices Street Gardens, again all free"
STV News is now on WhatsApp
Get all the latest news from around the country
Follow STV News
Follow STV News on WhatsApp
Scan the QR code on your mobile device for all the latest news from around the country