When I told my mum and dad I was going to interview Eddi Reader, they both immediately burst into song. Mum (attempting) to hit the high notes of 'Perfect' and dad doing his best rendition of Ae Fond Kiss, a moment he says gave him goosebumps when he saw Reader perform it live with an orchestra at Celtic Connections.
That afternoon, we played so many of Eddi's songs, ones I didn't even know were hers, but I knew every word. That's what her music seems to do, it sticks with you.
I went along to meet her at Glasgow's Oran Mor and, as soon as she entered the grand old church with the celestial ceiling mural by Alasdair Gray, she started singing. The acoustics of the room suited her echoing voice perfectly. She gave me a hug rather than a handshake, apologised for looking "a riot" (she most definitely didn't) and complimented my crocheted shirt – turns out she is a dab hand at crocheting.
I knew immediately we were going to get on.
After a lifetime of making music, it was hard for Eddi to be stuck at home in Glasgow, unable to perform on stage, get into the recording studio or travel the world and sing. But it wasn't all bad. It gave Eddi time to take stock.
"There's something quite interesting that we were all forced into this new way of approaching life, that we had to live in the moment and not plan the future, so Covid, if it gave us anything, gave us an ability to understand the moment."
During the pandemic, while tidying up, a piece of sheet music fell from a folder. It was her interpretation of Irish poet Thomas Moore's 'Do Not Say That Life is Waning', which years ago Reader had adapted into an unreleased song called 'Light is in the Horizon Yet'.
And now, she's releasing it and taking this track and others from this album on tour to celebrate 40 years of performing.
"I used to busk at the Barrowlands and, 40 years ago, that's where you would find me. Not in the charts.
"My auntie caught me busking and told the family, and there was a massive meeting. They said to me, 'we might be poor hen, but we're not beggars'.
"When I was chastised, I explained to my dad I had made £150 in one hour and he was like, 'keep going!'."
Singing is engrained in Reader and her passion for her art shines through.
"I can't remember a time when I didn't sing. I was singing in the close when I was washing it. I can't remember not being appreciated as a singer. I thank my parents for that."
It wasn't long before she was a chart-topper. Reader's music experiences read like the CVs of several singers, with an eclecticity to her voice and songs.
She travelled from a tenement in Glasgow, which she shared with her parents and six siblings, to the streets of Paris as a busker, then onto the folk clubs of London. She soon became a backing singer for the likes of Eurythmics and Alison Moyet, then onto stardom with Fairground Attraction.
Her solo work has been a huge success, so how do you put a set list together when you have so much material to choose from?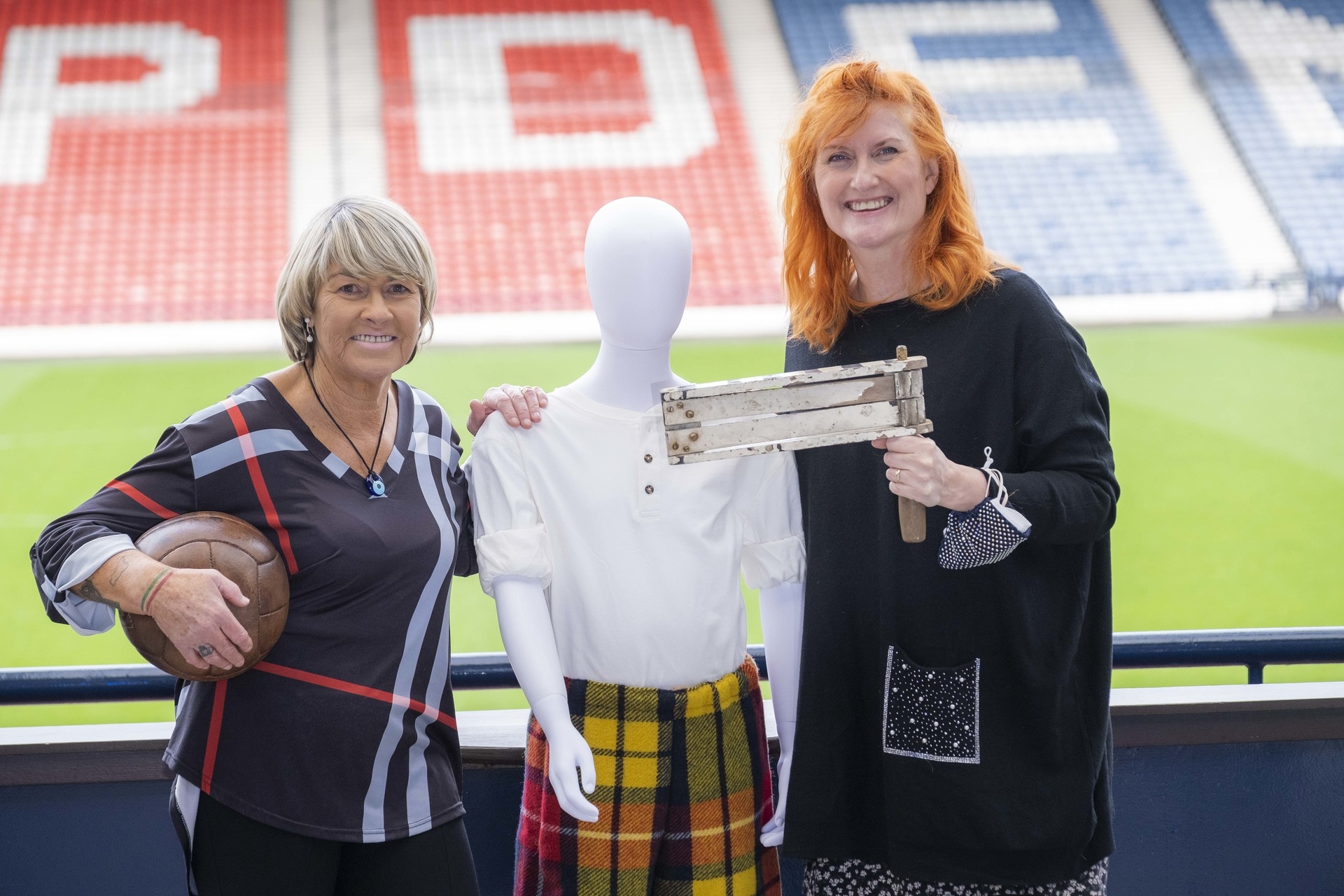 "I just go with the flow, I go with what's in my head. I think that's training from New Year parties. When I was growing up, you knew that Uncle Brian was going to sing, then Auntie Betty, then it was Auntie Mary's turn and then Uncle Shug, so you get to know the order. My band just know to follow my lead when I go down a side alley."
Reader's tour is heading all across the UK and Ireland over the coming months, but when she left me, she was away for a 'potter' in her garden, do some crocheting for outfits for her sisters to go to the Abba Voyage gig in London and go a cycle. Eddi Reader personifies the free spirit.
What's On Scotland is on STV and the STV Player at 7pm on Friday, September 2.
STV News is now on WhatsApp
Get all the latest news from around the country
Follow STV News
Follow STV News on WhatsApp
Scan the QR code on your mobile device for all the latest news from around the country