By Jenness Mitchell & Polly Bartlett
Dinosaurs are set to roam and roar on the banks of the River Clyde.
Jurassic Encounter will take place at the Cuningar Loop in Rutherglen, South Lanarkshire, between October 2-17.
The popular park will play host to a prehistoric playground, featuring more than 50 animatronic dinosaur scenes.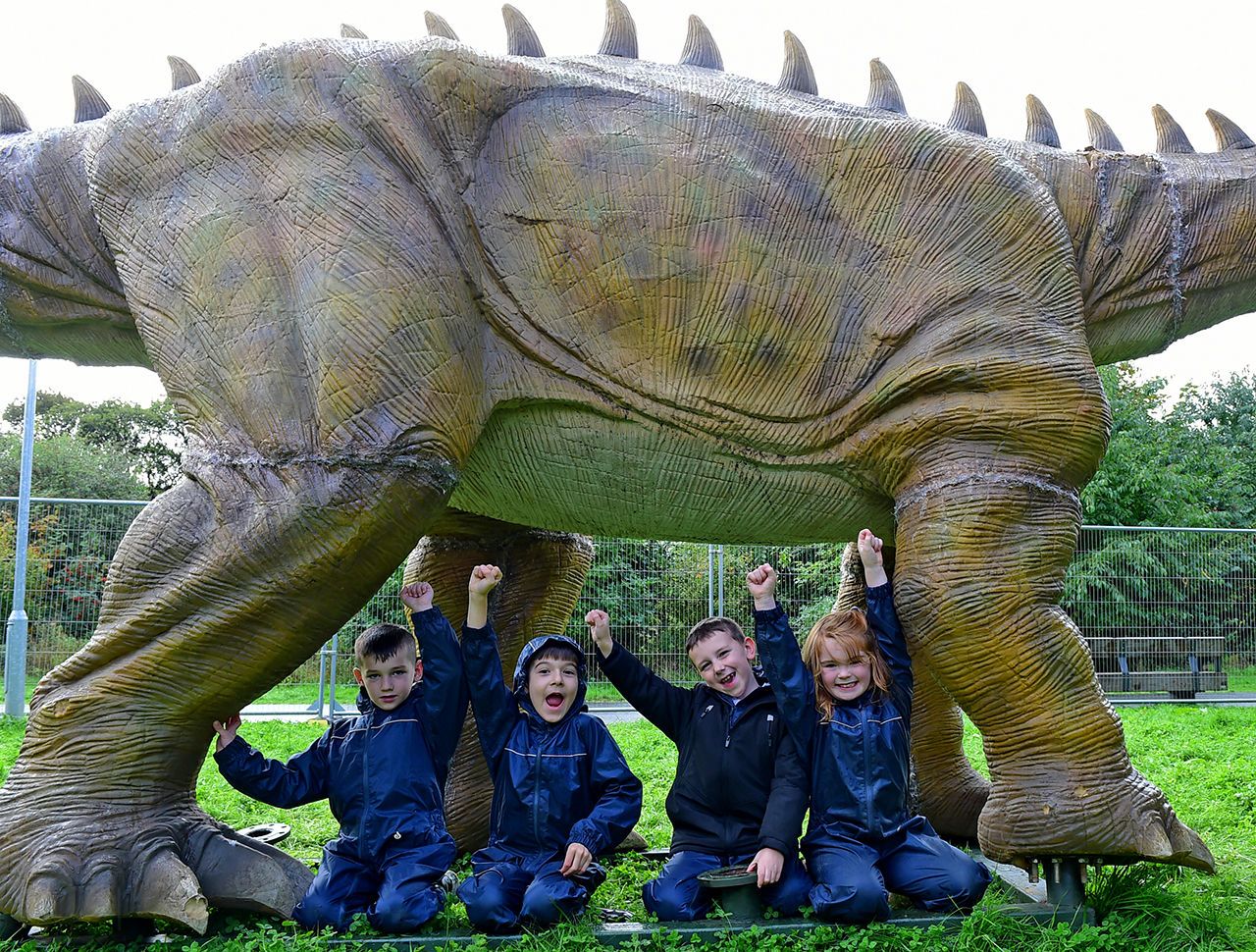 Paige Kilnkman, area visitor services manager for Forestry and Land Scotland, said: "It's a great way to raise the profile of the site, get new visitors out who have maybe never been here before and hopefully they continue to come back.
"The layout of the park kind of lends itself to the event. You know, there's lots of meandering, winding paths with lots of trees and areas for dinosaurs to kind of hide and poke out at kids.
"So, yeah, the event organisers thought it would be really the perfect place to hold an event like this."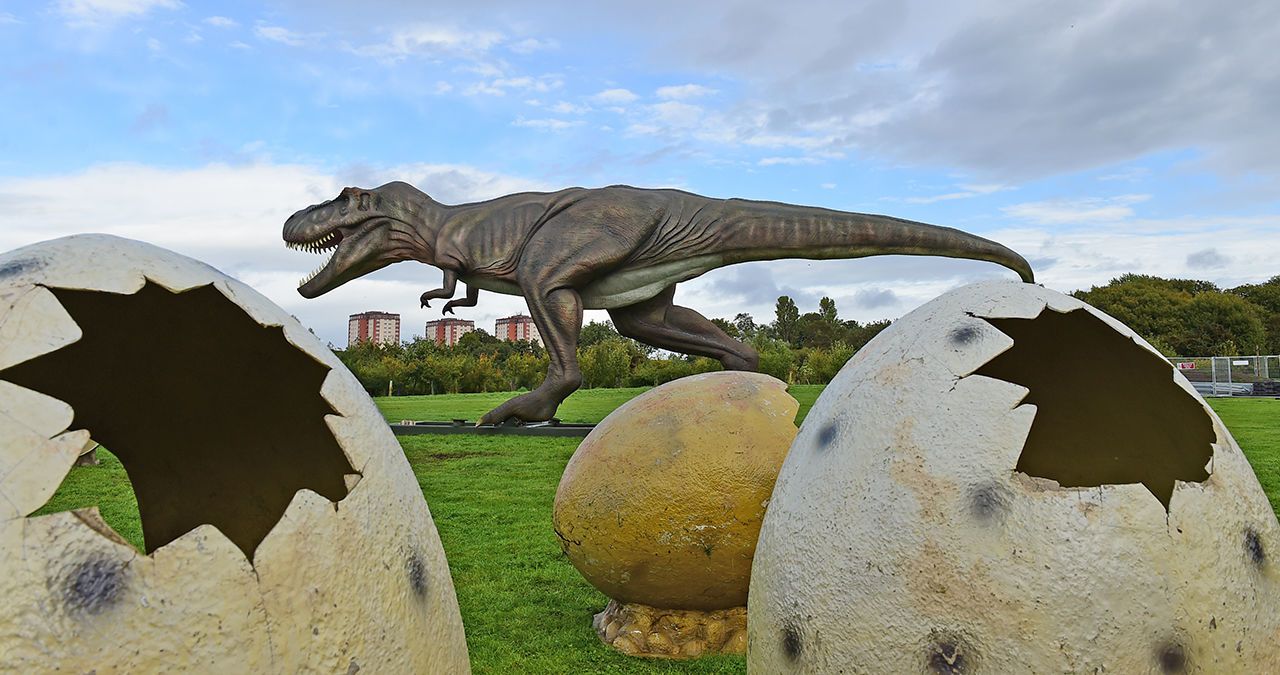 The larger-than-life characters include an 18m-tall T-Rex that breathes and sways its tail as it hunts for prey; an iguanodon's furious battle against a deinonychus; pterosaurs that screech as they soar through the trees; a 15m-tall brachiosaurus, guarding her eggs; and a 16m-long diplodocus, who cries out to passers-by.
Julian Duncan, production director for Jurassic Kingdom, said families can expect up to a 45 to 50-minute walk around the Cuningar Loop.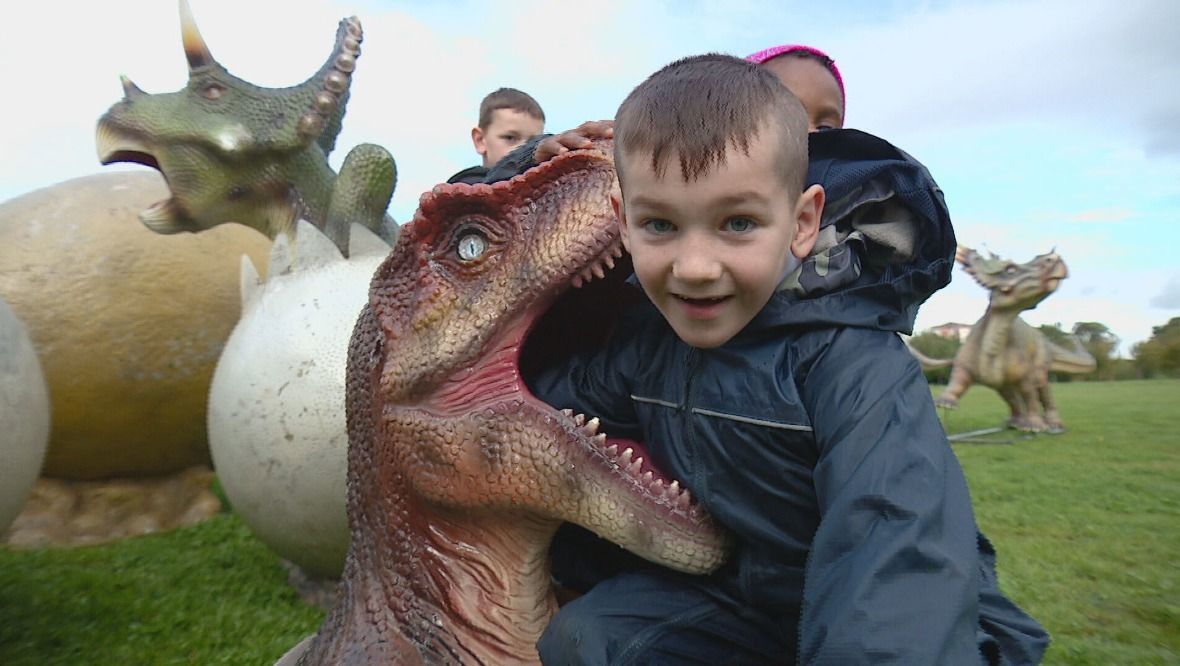 He added: "As you can see, it's a fantastic area.
"There's lots of dotted areas of forests and it gives that impression of Jurassic Encounter being hidden from people.
"So, they can turn the corner and see one dinosaur, go round the other corner and see another dinosaur.
"It's great fun. It's for the mums and dads and the boys and girls.
"And what more can I say – come along, enjoy it for yourself, see what it's all about, and it's a good day out in the glorious weather of Scotland."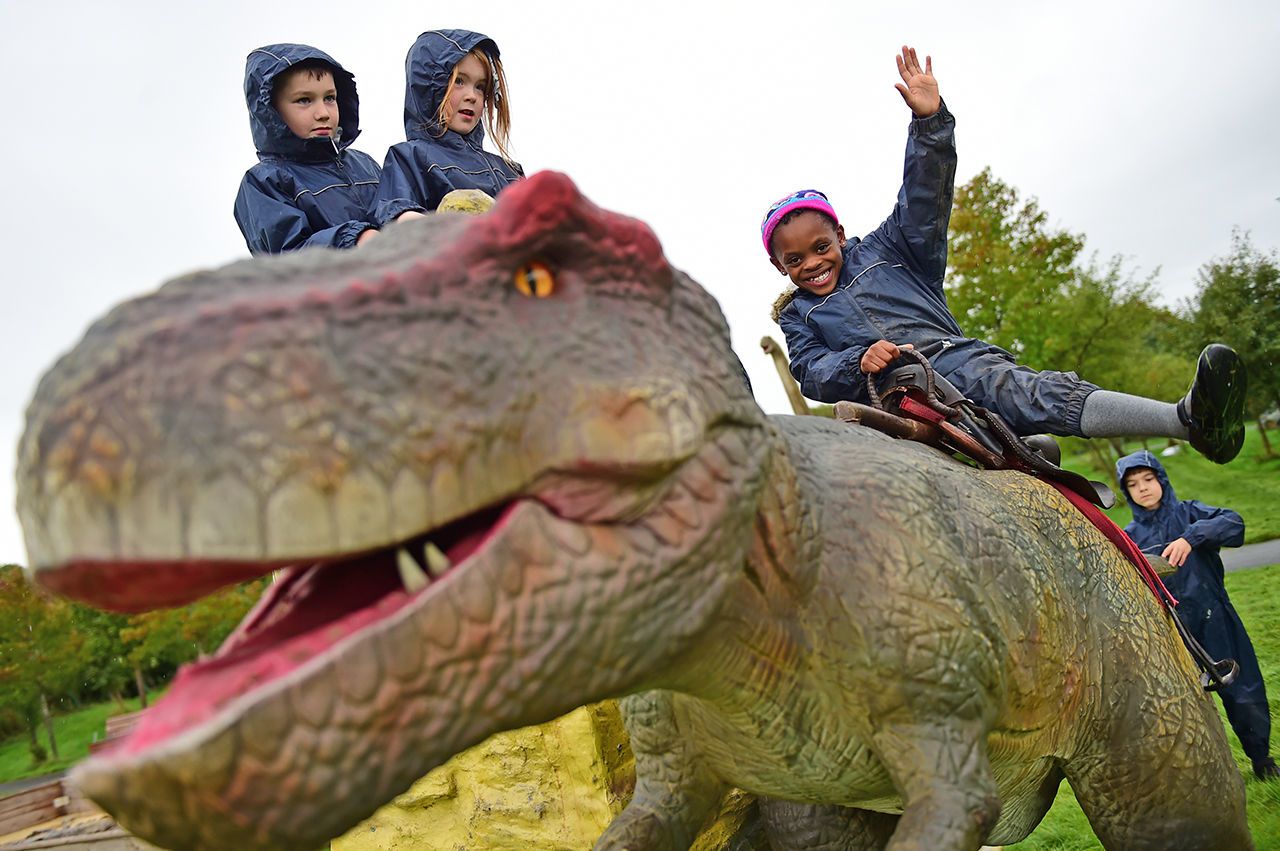 One lucky schoolboy – who got a sneak peek of the event ahead of its opening to the public on Saturday – told STV News he'd seen "lots of dinosaurs".
When asked which one was his favourite, despite getting wet, he said: "The one that sprayed water."
For more information and tickets, click here.