It was 5pm in the newsroom – when the STV News at Six was almost ready to go – and someone shouted "Darius is dead". There was an immediate sense of sadness and while we tried to pull together a fitting tribute, everyone began to reminisce about their memories of the Scottish star – and they were all positive.
Lots of singing of Colourblind, lots of smiles as we rewatched that infamous first Popstars audition, tales of when various members of the team interviewed him and a reminder of how talented he was as his voice echoed around the newsroom from various clips we have in the archive.
Also lots of chat about 'what could have happened to him?' as the tragic loss of the 41-year-old sunk in.
Darius's family released the following statement, confirming he was found dead in his US apartment last week.
"It is with great sadness that we announce the passing of Darius Campbell Danesh. Darius was found unresponsive in bed in his apartment room in Rochester, Minnesota, on August 11 and was pronounced dead in the afternoon by the local medical examiners' office.
"The local police department have confirmed that there were no signs of intent or suspicious circumstances. The cause of his sudden death is unknown at this stage while medical examinations continue."
For the moment, it's irrelevant what happened to him as the loss is tragic enough and it feels only fitting that we actually remember and enjoy what Bearsden boy Darius seemed to love doing most – making people smile.
And he certainly did just that. It was 2001 that he first appeared on our screens and delivered an audition that would go on to become one of the most iconic moments in talent show history – his 'unique' rendition of Hit Me Baby One More Time, complete with his hair slicked back in a ponytail, a questionable moustache and goatie combo and a rollneck, worthy of the Milk Tray man.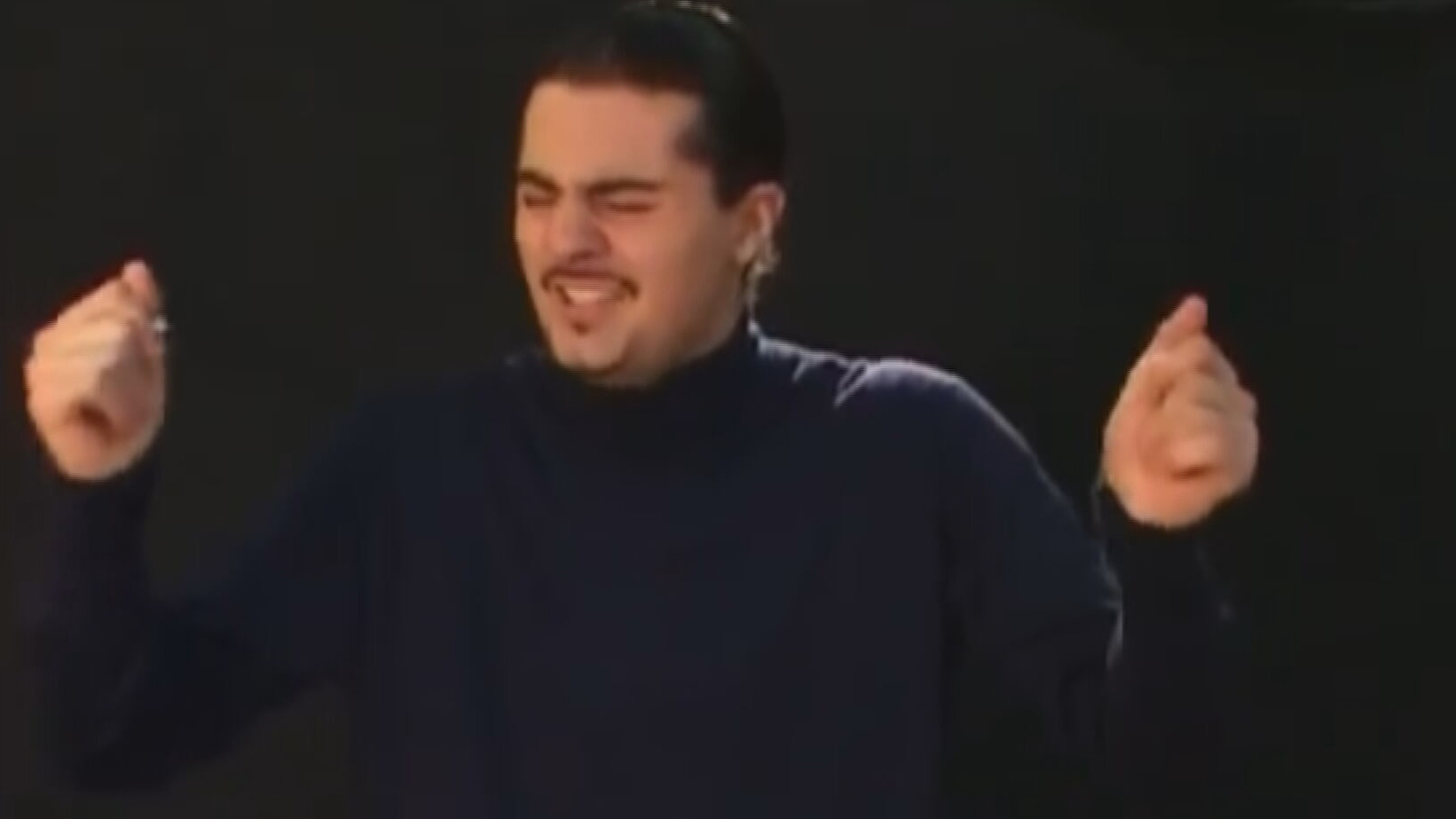 Judge Nigel Lythgoe dubbed him a 'show off' and many would have taken the subsequent public ridicule as their cue to bow out, but, thankfully, not big Darius!
He took himself off, got rid of the facial fuzz and came back the next year on Pop Idol, with a chance to truly showcase his velvety vocal talent – and it worked.
Darius made it to the final of the show and came third behind Gareth Gates and Will Young. Gareth shared his sadness on social media, saying Darius had been like a "big brother" to him, adding: "He was one of the most beautiful, intelligent and gentle souls I was lucky enough to know, a soul that lit up every room."
Many echoed this, with Simon Cowell saying he was "charismatic, funny and just a great person to be with" and Lorraine Kelly calling him "a really good bloke – funny and kind and very talented".
And he was indeed very talented.
From a number one single with Colourblind (put it on and you will be singing it all day -the definition of a pop classic and one I hope gets back in the charts), to acclaimed West End runs in the likes of Chicago and Guys and Dolls, not to mention playing the perfect prince in pantomimes, he forged a successful stage career.
Darius also eventually got the chance to take a talent show top spot, when in 2010 he won Popstar to Operastar.
Away from the spotlight, he also put his talents to good use for charity, performing in hospices and at fundraising events for the likes of the Prince and Princess of Wales hospice in Glasgow, where he was an ambassador.
Rona Baillie from the hospice told STV News: "It's been a terrible shock for us. We feel really sad. He was a great friend to the hospice. One of the most caring people, he used to come into the hospice and sing to patients and families. He was just a fantastic human being, he really was."
Looking through the STV archives, there was a stunning performance from Darius when he was on Live at Five a few years back, singing Fly Me to the Moon.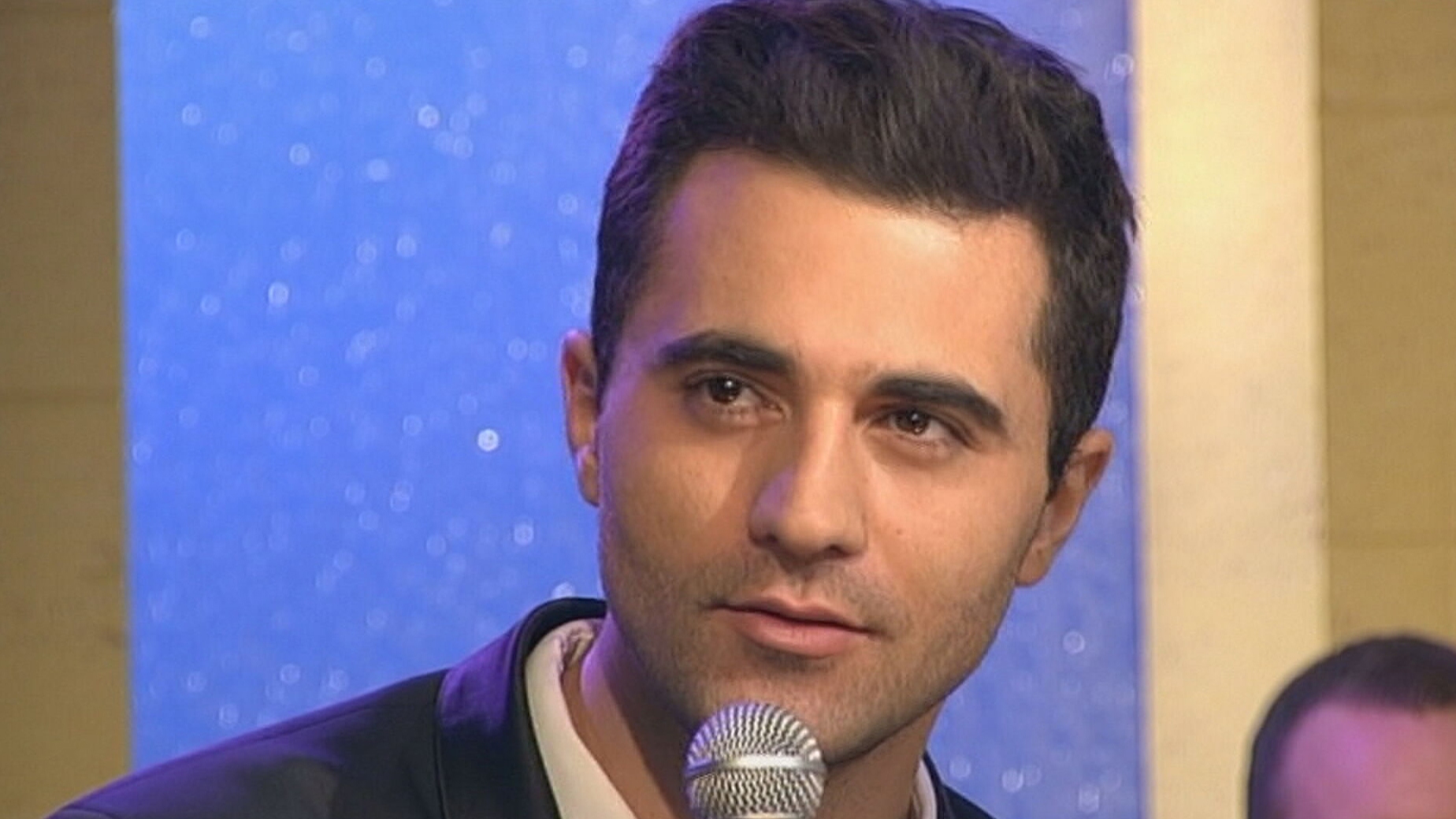 He looked completely in his element belting out the crooner classic, oozing that handsome charm everyone who met him seemed to fall in love with.
It is very rare that not a single colleague in the media has a bad word to say about someone (it's a tough crowd!) but Darius broke that mould.
One of the final clips I could find of him was from during lockdown, when ITN journalist Peter Smith was filming in Glasgow hairdressers Taylor Ferguson.
It was a random moment, but Darius was having his haircut and, never one to turn down an opportunity to perform, delivered a rendition of Let it Snow.
It made people smile then, it made me smile today and Darius, it seems, simply made people smile throughout his 41 years. He will be sadly missed.
STV News is now on WhatsApp
Get all the latest news from around the country
Follow STV News
Follow STV News on WhatsApp
Scan the QR code on your mobile device for all the latest news from around the country