An alien planet ravaged by robot invaders, a city on Earth plagued by crime – and one extraordinary man who has the spirit to save them both.
Beats of War tells the story of Scotland's first black comic book superhero, DJ E.T, and pays homage to the two countries his creator calls home.
Filmmaker and DJ Etienne Kubwabo began writing the comic in 2018 – seven years after moving to Glasgow from the Democratic Republic of Congo.
He was mesmerised by the falling snow and the high-flying motorways of his new landscape, but he struggled to find his place in the city when he first arrived.
"When I first came here, my English wasn't that good," he told STV entertainment show What's On Scotland. "Trying to fit in was the hardest part and had me questioning whether I belonged here.
"I was stopped by the police a couple of times and was struggling at college. There was a lot of anxiety and frustration.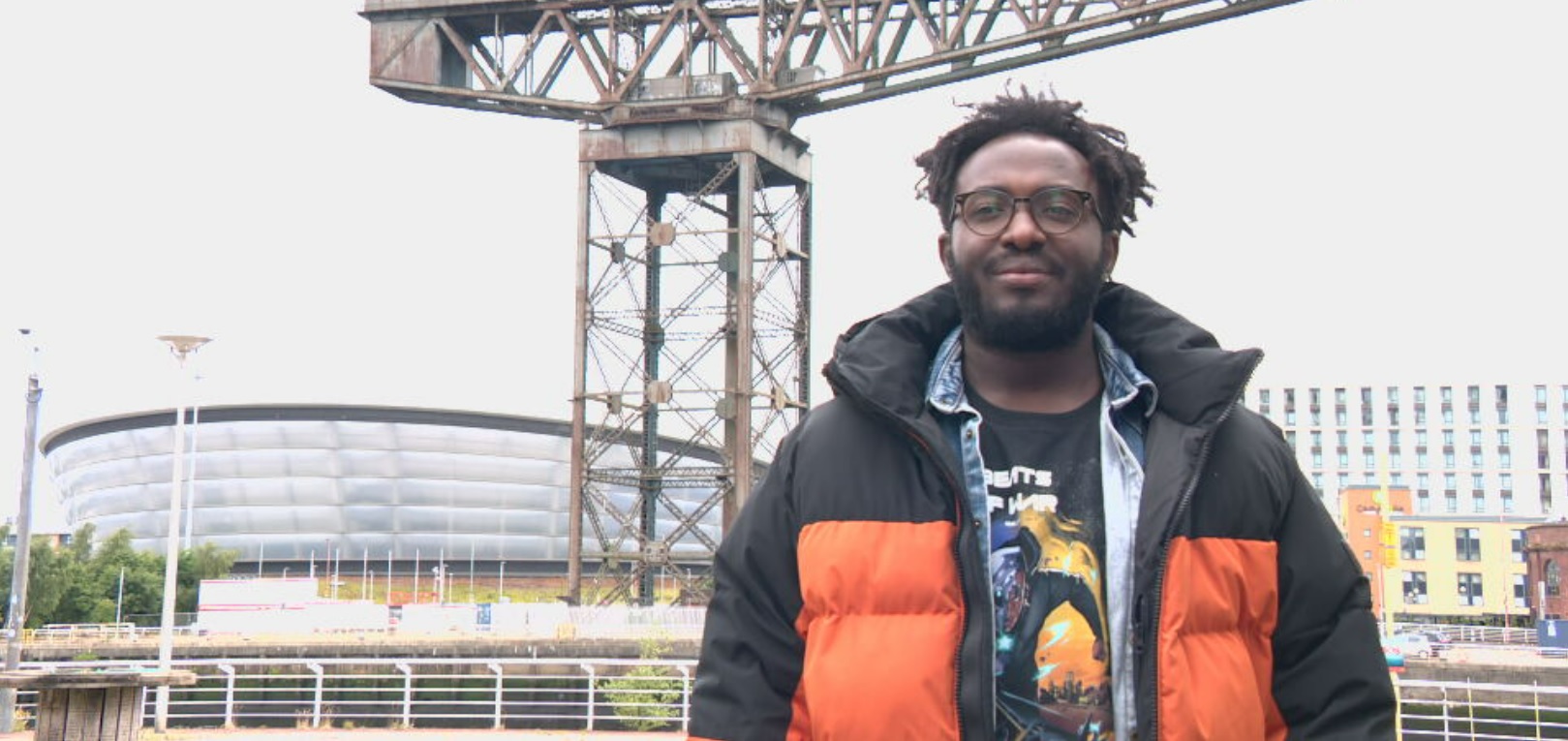 "I didn't understand how I could deal with that. Eventually I created a comic book so I could escape from it."
Beats of War sees DJ E.T take on gangs and features references to Scotland and African culture, including real landmarks from both Glasgow and Congo.
The comic has sold more than 15,000 copies since it launched last year and has seen Etienne host workshops in school classrooms around the country.
Etienne recalled his lifelong love of superheroes, but didn't feel represented in the pages of Marvel and DC.
"I grew up watching Spiderman and Superman, but they didn't look like me," he said. "I wanted to inspire other kids who could see themselves in this character.
"I feel like I've helped kids of colour around the world who don't feel represented.
"This has been my way of giving back. I wanted to help young people look at the world differently and maybe they can even create their own superheroes."
Etienne said he wanted to capture all facets of Glasgow, from its architecture to its gangland history, in Beats of War.
More than a decade since he arrived as a refugee, he said the city was a great place to start a new life.
"You'll meet some people who think you don't belong in this country, but you'll get that anywhere around the world," he said.
"The good thing is that 'people make Glasgow'. If you're stranded at a bus stop, an old lady will point you in the right direction.
"People are lovely and welcoming here. It's a melting pot of different cultures."
What's On Scotland is on STV and the STV Player at 7pm on Friday, September 23.