Legendary Glasgow nightclub Cleopatra's, better known as Clatty Pats, is to be brought back to life in a new comedy hitting the stage.
Clatty Pats: Walk Like A Glaswegian follows four nurse friends Sandra, Dawn, Lynne and Sue on a trip down memory lane to the Great Western Road night spot in the 1980s.
The production leaves no stone unturned in evoking vivid memories of the hotspot's halcyon days – banging tunes, sticky floors… and the iconic stuffed camel.
The play strikes a particularly nostalgic chord with actor Anne Marie Feeney, who trained to become a nurse herself in the early 1990s.
She told STV News: "Cleopatra's was one of the regular hangouts for doctors, nurses and hospital staff. On Thursday payday, you'd go to Rosco's and then Cleopatra's.
"It was a time when were free from school, parents, and we had moved to the city centre to do our training. We were working hard and we wanted to let our hair down.
"The play was before I went, but I remember the sticky carpets, the music, the energy and excitement.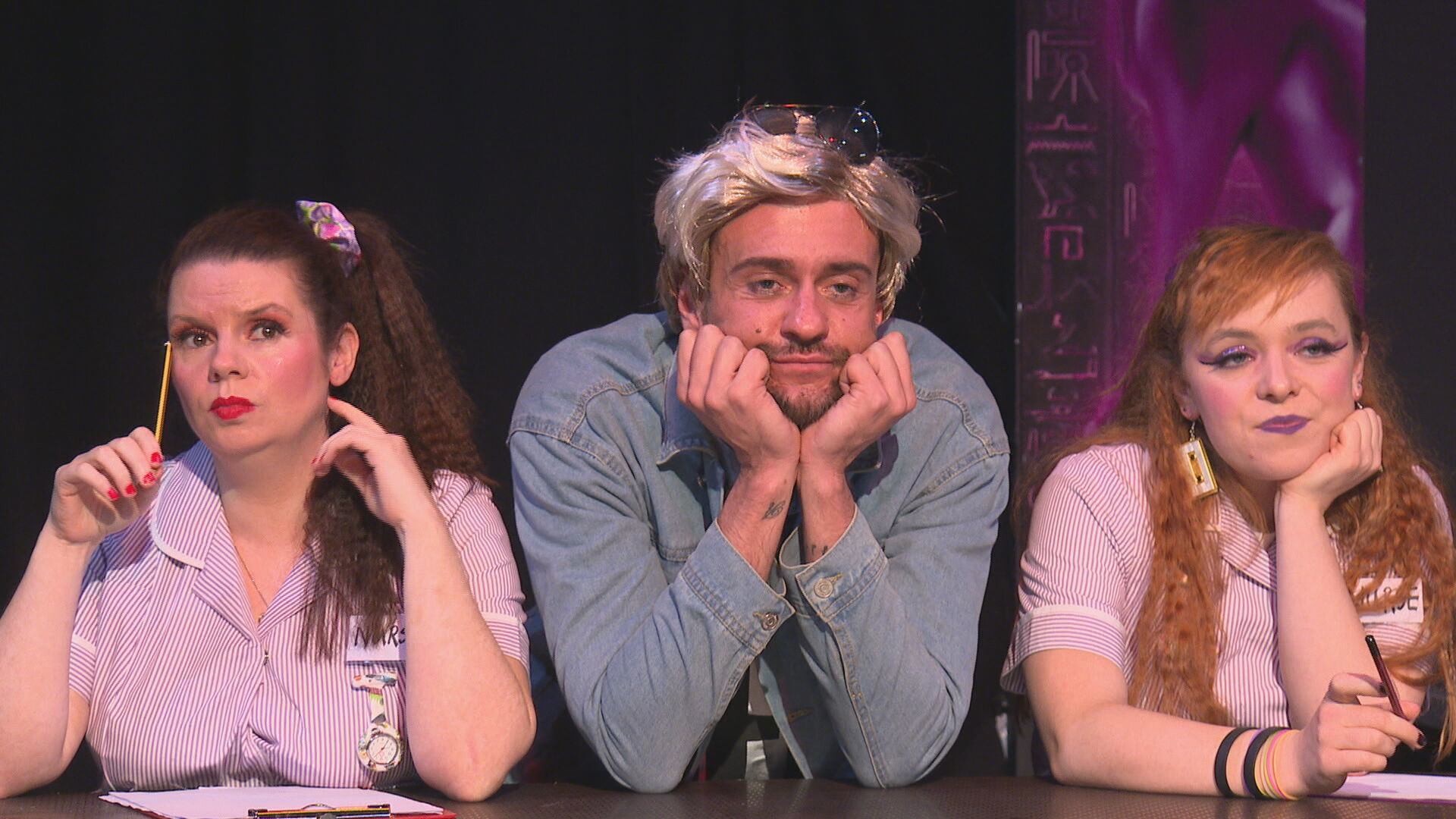 "More importantly, the camaraderie of being around your nurse friends – living, working and socialising together. It was a very special three years."
As any Glasgow clubber of a certain age would recall, there was an 'anything goes' attitude on the dancefloor at Cleopatra's.
Actor Leanne Cameron plays the role of Sandra, a young student nurse who is a little more fast and loose than the rest of her friends.
"She's a maneater and absolutely wild," she said. "She likes a good swally and the rest of it.
"She just loves hanging out with her pals and trying to get a lumber at the end of the night."
Seeing the audience's reaction to the play in realtime on its opening night was a highlight for Leanne: "It brings back a lot of memories of people's misspent youths and you can see them going 'aye, mind that.'
"It's chaos but in a good way. Everyone is up dancing on their feet. It's an easy job as the audience do everything for us.
"Once you walk in the room you're buzzing off the crowd and energy. It was like having a party. "
Roscoe Crawford juggles five different roles in the production – no mean feat when you're sharing a dressing room backstage with the rest of the cast.
He said: "I'm in and out of costumes and trying to zip and unzip morphe suits. Not only am I stressing out, I'm stressing the rest of the cast out.
"It's a lot of good fun. You use different energies for different parts and different interactions with cast on stage.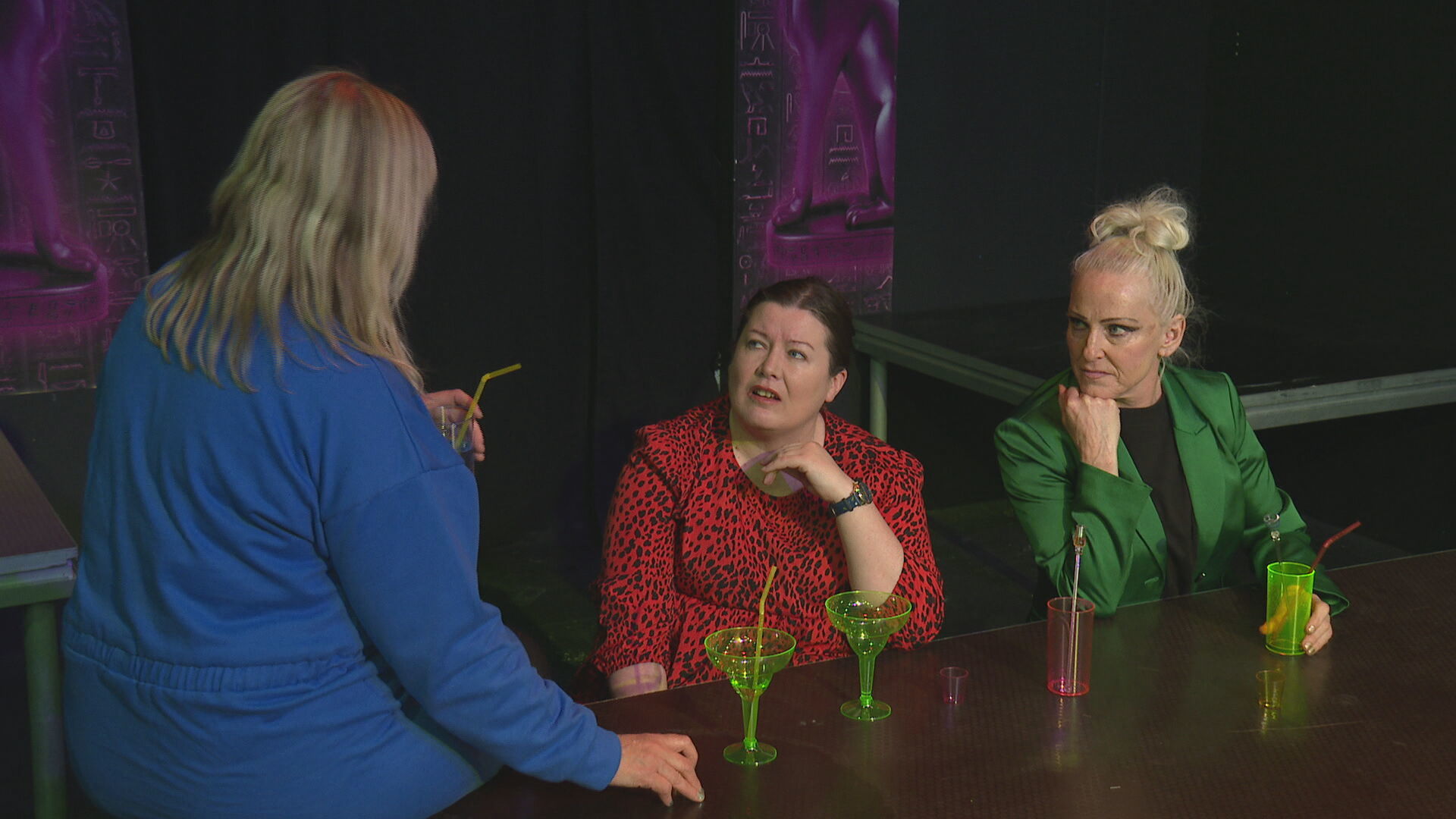 "The first performance was unbelievable. It felt like we were on a night out with the audience.
"They were getting involved and singing songs from the 1980s. It's very nostalgic for most people."
Clatty Pats: Walk Like A Glaswegian is on at Glasgow's Webster's Theatre on April 22 and April 23.