A musician who previously toured the world with Calvin Harris is raising money for a North Lanarkshire hospice in memory of his late sister.
Guitarist David Devine, who retrained as a dentist after performing across the globe with the likes of The Chemical Brothers, Groove Armada and Faithless, has pledged to donate all proceeds from his new solo single, One Last Time, to St Andrew's Hospice in Airdrie as part of his Rock the Hospice fundraiser.
The 40-year-old said the campaign – which involves online performances – is in response to the coronavirus crisis.
Mr Devine, from Hamilton in South Lanarkshire, saw first-hand the care and devotion of the staff when his sister, Karen Derbyshire, spent eight months at the hospice receiving treatment for breast cancer before her untimely death in 2017, aged 50.
She is survived by her husband, Lenny, daughter, Stephanie, and a grandson who she unfortunately did not get to meet.
Mr Devine said: "Like many other charities, St Andrew's Hospice has been feeling the strain on its funds during Covid-19, as 80% of its income comes from fundraisers.
"At a time where you can feel helpless, I wanted to do something positive to give back to a hospice which I hold close to my heart.
"That's when Rock the Hospice was born – music is one of the best ways to cheer people up and bring communities together so I couldn't think of a better way to start raising money."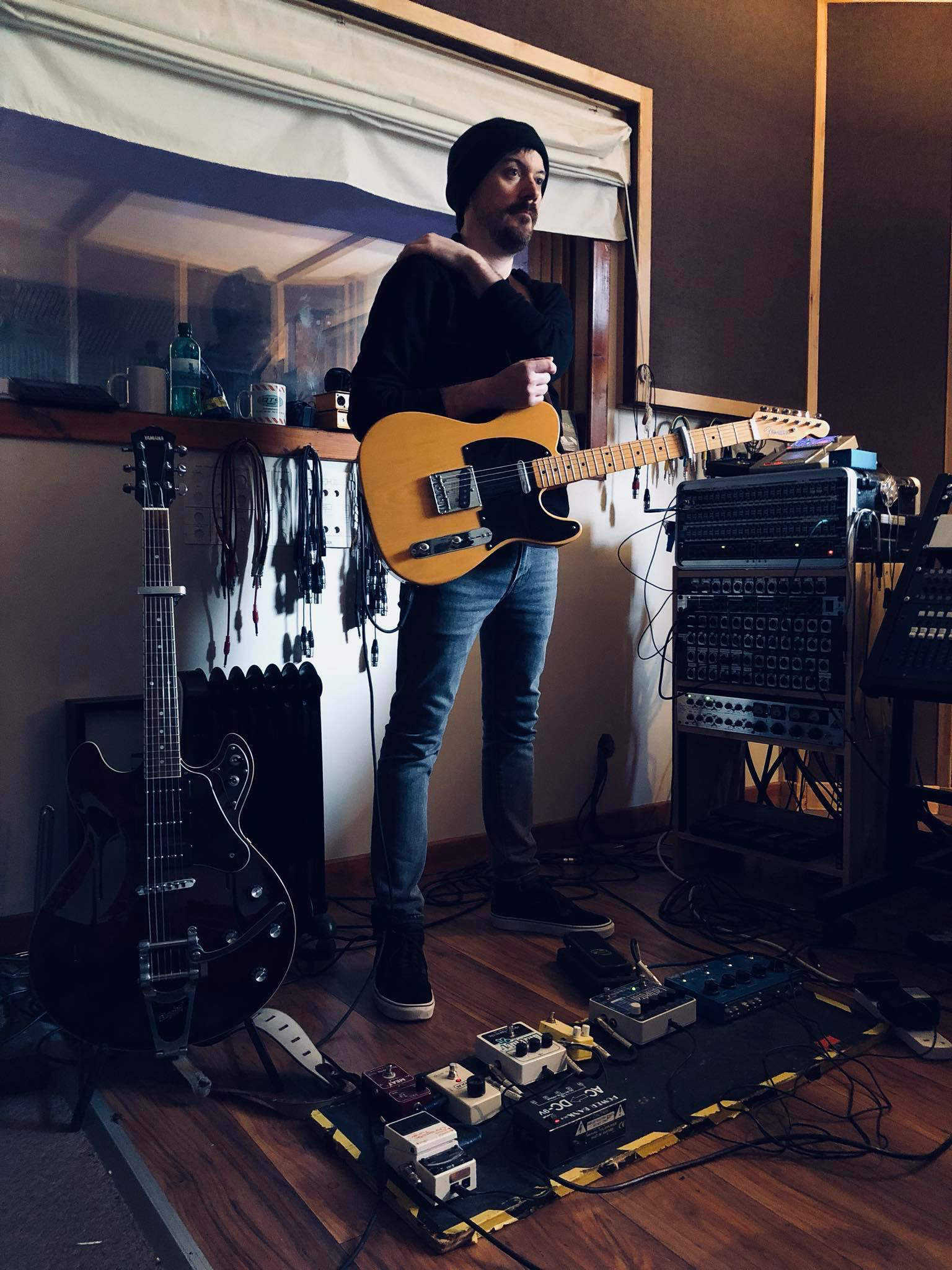 Mr Devine, who works at Clyde Munro's Baillieston dental practice in Glasgow, shared news of his fundraiser with colleagues and performed an online concert for 500 staff across Scotland.
Bosses immediately pledged their support and donated £500. The campaign has so far raised more than £8700.
Now the singer-songwriter, who has taken the stage at festivals including Glastonbury and T in the Park, is encouraging the public to support the online fundraiser, which is bringing musicians together to play, donate and nominate for the hospice.
Mr Devine added: "The idea behind the campaign is that people will record themselves performing a song, post it on our Facebook group, nominate people to take part and then donate what they can on our JustGiving page.
"I was amazed that within the first day of having everything up and running we had already raised £1000.
"The campaign really has the ability to spiral into something much bigger and to reach a wide audience, hopefully continuing long into the future past Covid-19."
For more information, go to facebook.com/rockthehospice.
To donate, click here.